---
---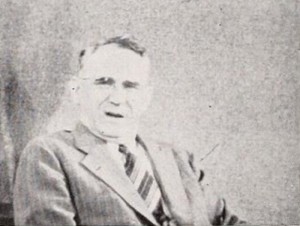 Date produced: 1944
Description:
"Working with the difficult subject of machinery in motion and under actual factory conditions. Bay State Film Productions, Inc., succeeded, with remarkable effectiveness, in producing a film of such simple clarity and orderly progression as to make it an excellent teaching medium. The picture, designed and executed to acquaint a company's salesmen with the background production steps to the things they sell, is lacking in none of the essential details that go to make it effective. The story is told by a general foundry superintendent in an easy, pleasing manner. Although of highly technical subject matter, the film arouses interest in average audiences as well as in the individuals handling the products made within Building 100 of the Chapman Valve Company of Indian Orchard, Mass., who commissioned the picture." Movie Makers, Dec. 1944, 495.
---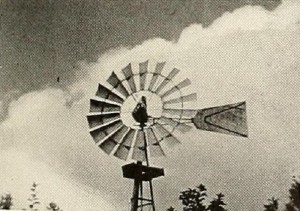 Date produced: 1940
Filmmaker(s):
Description:
"Simplicity and directness mark How to Use Filters, made by Kenneth F. Space for the Harmon Foundation. A teaching film must be free from overburdening theory. Mr. Space knows when to forget the deep dark secrets of theory and when to speak out about the actual, practical facts. His film was well filmed, and the subject matter was chosen to present the case clearly and in an interesting fashion. The user of a movie camera will learn more about filters from seeing this film than he can gain from reading many pages on the subject. It tells just what to expect from various filters and stresses the results obtained from their use more than it does the reasons why they work. Mr. Space's movie is one of the few educational films which are simple enough to be effective." Movie Makers, Dec. 1940, 604.
---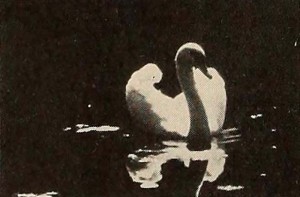 Date produced: 1938
Filmmaker(s):
Description:
"A milestone in the pedagogy of personal movie making, How to Use Your Camera, produced by the Harmon Foundation and photographed by Kenneth F. Space of that organization's staff, is a simple and straightforward exposition of the fundamentals of camera operation. This picture, reel one in a forthcoming series of releases to be entitled You Can Make Good Movies, is marked by attractive and technically superior photography. The remarkable restraint exercised in planning and directing the picture is its outstanding virtue because, although the principles of camera manipulation covered are elementary and brief, they are crystal clear. It would have been easy to have covered too much ground in a one reel film of a technical procedure, and, in restricting the scope of the picture, the producer showed astonishing understanding of both the movie medium and of the technique of teaching movie making. The photography is beautiful, the sequencing and editing exquisite gems, in themselves examples of good technique, and the titling is excellent. Movie Makers will be impatient to see the companion reels in the series, and the Harmon Foundation deserves acclaim for its pioneering work." Movie Makers, Dec. 1938, 618.
---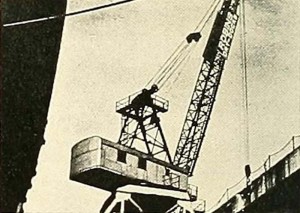 Date produced: 1937
Filmmaker(s):
Description:
"In From the Sea, produced by Fenno Jacobs for Todd Shipyards Corporation, establishes a precedent this year, for it is the first 16mm sound film, directly recorded in this medium, to be offered for Ten Best consideration in the Special Class. But the fact that this film carries its own directly recorded sound is only one of its many unusual qualities. It tells an interesting and dramatic story of the manifold activities that make up a working day in a great shipyard, where the monster ships are hauled from their native element without ceremony and attacked by a swarm of workers who specialize in every known form of ship repair. By handling this material with great technical facility and by fine editing tempo, excellent choice of camera viewpoint and a flair for cinematic effectiveness, Mr. Jacobs has succeeded in creating an industrial picture which has a high general interest. Among the many noteworthy sections of this film is the sequence which shows the workers' lunch hour. It is outstanding for its fine cutting and for the dramatic pause which creates a respite from the Titanic activities of the working hours. Interesting also is the sound accompaniment which is an integral part of the film and which, in addition to a spoken commentary and spot recording of shipyard sounds, includes well chosen excerpts from Stravinsky's suite, The Fire-Bird, to establish a modern mood." Movie Makers, Dec. 1937, 627.
---
Date produced: 1969
Filmmaker(s):
Description:
"Points out the difficulties of choosing a job and stresses consulting a guidance counselor for assistance" via WorldCat.
---
Date produced: 1969
Filmmaker(s):
Description:
"Jerusalem . . . Center of Many Worlds was voted the best Class C film of the year. Mr. J. Hagopian of Atlantic Productions, Thousand Oaks, Calif., takes us on a very thorough tour of Jerusalem not only from the standpoint of tourist interests but through the history of Jerusalem as well. This approach is a hard one to handle, but Mr. Hagopian has done it skillfully and in an entertaining matter. This 29-minute trip through the Holy Land is an absorbing one, and you will come away knowing more about that part of the world than most of us have expected to know," PSA Journal, Mar. 1970, 43.
---
Date produced: 1970
Filmmaker(s):
---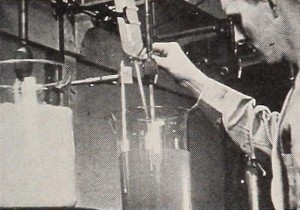 Date produced: 1939
Filmmaker(s):
Description:
"Keeping in Touch, planned to indicate how printer and ink maker alike must keep in touch with fundamental research which is revolutionizing the graphic arts, was produced by Willard Pictures for International Printing Ink, a division of Interchemical Corporation, in New York City. A complex technical subject, involving such problems as spectrophotography and the effective filming of many gleaming machines, the production has been handled smoothly and clearly. In a pictorial argument where accurate color renditions of many differing materials were of paramount importance to the client, Willard Pictures has given its customary first class account of technical ability. The development of the film is well paced, and the use of music and narrative intelligent." Movie Makers, Dec. 1939, 636-637.
---
Date produced: 1935
Description:
"This fascinating film records the steelworks at Irlam in Salford, which became part of the Lancashire Steel Corporation in 1930. We see the loading yard, the mine arch plant and foundry, where men carry out their hazardous work in the heat and smoke from the molten steel. Then a respite - a look into the drawing office and template room, before returning to the factory floor and heavy machinery." (BFI Player)
---
Date produced: 1938
Filmmaker(s):
Description:
"Made by Mr. And Mrs. Chambers to advertise tea and to stimulate tea-drinking across Canada, and accompanied by a narrative by Mrs. Chambers, in English for English-speaking audiences and in French for French-speaking audiences. The equipment to make the film was loaned by the Dunne and Rundle camera shop in Vancouver, where the film was made.

"The puppet story is about a Princess who mysteriously falls asleep with an unknown disease, and her father, the King, who sends far and wide to discover a cure. Finally the Princess is revived with tea and the young man who brings it to her is rewarded with her hand in marriage. The sponsor of the film was the old Empire Tea Bureau, for whom the Chambers' worked during the 1930s." (Colin Browne, Motion Picture Production in British Columbia, 1898-1940 (1979), entry #0872.)

The film is listed in Browne's filmography as "Tea Bureau Puppet Show."
---
Total Pages: 8