---
---
Date produced: 1965
Filmmaker(s):
Description:
"Edited film created by Frank L. Kreznar, an award winning amateur filmmaker, with assistance from his wife during a guided tour of the Soviet Union in 1965. Film consists of footage of Moscow and Leningrad mainly of public places with a special emphasis on historically important buildings. Throughout the footage Kreznar shows modern apartment buildings as they are being constructed, with his commentary discussing the Soviets' efforts to modernize the territories under their control and the recent population growth in these cities. Kreznar is also interested in the modes of public transportation in each city – such as street cars or the metro in Moscow. Kreznar notes that most automobile production in the Soviet Union focuses on trucks for work while cars are considered a rare luxury for private citizens. He also discusses the high volume of pedestrian traffic. Kreznar also takes an interest in religion in this footage, showing churches in disrepair or having been de-sanctified and converted into housing, museums, or other government administrated buildings. Kreznar notes that this is due to the Soviet government's anti-religious policy, but he also shows some churches under recently started restoration due to the government's realization of the touristic value of these sites. Film includes occasional shots of people working, mainly in outdoor produce markets. Women are shown doing road construction in Moscow as well as various public parks, swimming pools, and other public recreation areas, with a special emphasis on how the Soviet government has given children places to play," Human Studies Film Archives, Smithsonian Museum.
---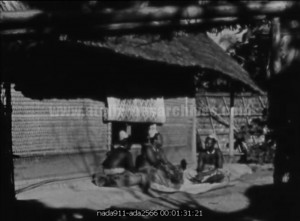 Date produced: 1941
Filmmaker(s):
Description:
"On an actual Protestant missionary who brought Christianity, education, and medical aid to an illiterate, pagan tribe in the Belgian Congo." National Archives.
---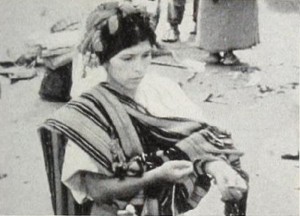 Date produced: 1942
Filmmaker(s):
Description:
"Living Mayas of Guatemala is a detailed study of human ways which explains enough, as it goes along, to give those who see it a feeling of intimacy with the strange customs that are recorded. There have been special film studies of the descendents of the great Central Americans of the past, and these have singled out some particular phase of Mayan life. Giles G. Healey has set himself a larger task, in interpreting the unity of the modern Mayas by following them through each day of a week. We see them at home, at work, at play and engaged with singular devotion in religious observances. These major sequences of the various days are full, and, for the most part, adequately filmed. Action is not posed, and the audience shares with the cameraman the feeling of observing something so vital as to make the filmer's presence entirely incidental. The final portion of Mr. Healey's movie offers a fine record of the special religious ceremony at Chichicastenango. A deficiency of illumination, although a cinematographic detraction, does not destroy the illusion of participation in the communal devotions. Here is an important contribution to the study of folkways, done attentively, intelligently and interestingly." Movie Makers, Dec. 1942, 508.
---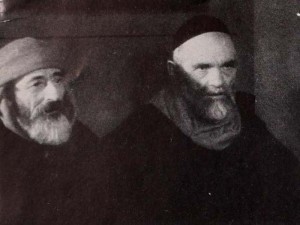 Date produced: 1932
Filmmaker(s):
Description:
"Lot, two reels 35mm., produced by Dr. James S. Watson, jr., ACL, and Melville Webber, may be said to be as much of an advance in motion picture technique over Fall of the House of Usher, their earlier production, as that film was an advance over standard professional cinematography. There are very few cinematographers in the world who have devoted the whole of their efforts to experimentation with the motion picture as an art medium and, in the opinion of Movie Makers' staff, there is none who has achieved the signal results of these two. Lot represents a complete innovation, not only in the treatment of the theme as a whole, but in the cinematic interpretation of the sequences. In it, the familiar tools of the advanced cinematographer, multiple exposure, trick printing, complicated lighting, symbolism, models and models in combination with life size sets are used to secure an entirely new and very beautiful cinematic representation of the Biblical story. In Lot these two amateurs have mastered the world of illusion of the motion picture but, in doing so, they have produced more than a mere novelty; they have founded a new cinematic art." Movie Makers, Dec. 1932, 538.

An avant-garde retelling of the biblical story of Lot and the destruction of Sodom (from the Book of Genesis, chapters 17-19), this film was controversial for its nudity and homoerotic overtones. (D.J. Duffy)
---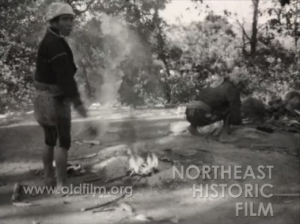 Date produced: 1932
Filmmaker(s):
Description:
The film depicts Mayan rites in 1930's Guatemala along with intertitles describing the destruction of Mayan temples by conquerers and the performance of traditional ceremonies at the steps of churches.
---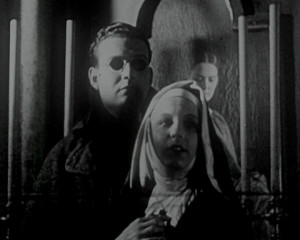 Date produced: 1938
Filmmaker(s):
Description:
'Drama. A nun is seduced by a lothario. Her steadfast admirer is slain trying to protect her. Her redemption is ensured by a religious painting coming to life, the Madonna taking her baby' (EAFA Database).
---
Date produced: 1939
Filmmaker(s):
Description:
"On the Baptist Kimpese Mission Station, Republic of the Congo." National Archives.
---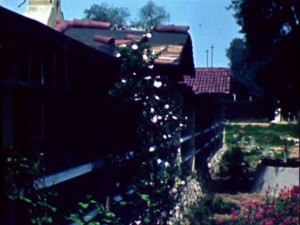 Date produced: 1935
Filmmaker(s):
Description:
"Footage of various California missions [...] from the late 1930s." Archive.org
---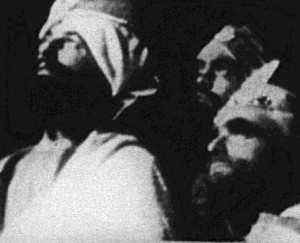 Date produced: 1954
Filmmaker(s):
Description:
"Everybody has religion of some kind, of some creed. But to try to portray it in motion pictures takes courage in any language your faith. In The Nativity, Sal Pizzo has picture the story of the birth of Christ with unerring good taste, complete reverence and warm beauty. In it he follows old Biblical paintings as a pattern, but he animates these tableaux in a natural manner. One might wish, in fact, that he had followed them even further and used lighting to suggest halos around Mother and Babe. The long-shot model of the town of Bethlehem is believable. The bearded faces of the innkeepers are believable and, a great achievement, the costumes of the opulent kings are believable. The acting is handled with admirable restraint, the story being carried by the words of familiar Christian carols of background music. Especially well-staged are the scenes of the shepherds around their fires and of the Magi as they present their gifts to the Child in the humble manger. Mr. Pizzo and his associates have planned and executed a picture on a subject that few if any would dare to attempt. They are to be congratulated on their tender and moving triumph" PSA Journal, Jan. 1955, 50.
---
Date produced: 1938
Filmmaker(s):
Description:
"About a 9-year-old African girl, found by Protestant missionaries in the French Cameroons and reared in a mission school, who later marries a native teacher and returns to help her village." National Archives.
---
Total Pages: 7