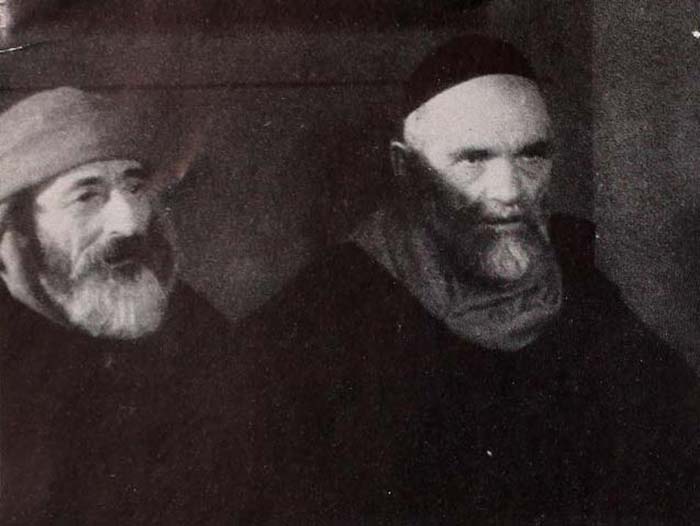 Date produced: 1932
Filmmaker(s):
Production credits:
Languages:
English
Duration:
00:27:05
Length:
2 reels, 2520 ft
Format:
9.5mm
Colour:
B&W
Sound Notes:
Optical
Awards/Recognition:
ACL Ten Best 1932
National Board of Review Awards: Top Ten Films of 1934 [number 7 of 10]
Description:
"Lot, two reels 35mm., produced by Dr. James S. Watson, jr., ACL, and Melville Webber, may be said to be as much of an advance in motion picture technique over Fall of the House of Usher, their earlier production, as that film was an advance over standard professional cinematography. There are very few cinematographers in the world who have devoted the whole of their efforts to experimentation with the motion picture as an art medium and, in the opinion of Movie Makers' staff, there is none who has achieved the signal results of these two. Lot represents a complete innovation, not only in the treatment of the theme as a whole, but in the cinematic interpretation of the sequences. In it, the familiar tools of the advanced cinematographer, multiple exposure, trick printing, complicated lighting, symbolism, models and models in combination with life size sets are used to secure an entirely new and very beautiful cinematic representation of the Biblical story. In Lot these two amateurs have mastered the world of illusion of the motion picture but, in doing so, they have produced more than a mere novelty; they have founded a new cinematic art." Movie Makers, Dec. 1932, 538.

An avant-garde retelling of the biblical story of Lot and the destruction of Sodom (from the Book of Genesis, chapters 17-19), this film was controversial for its nudity and homoerotic overtones. (D.J. Duffy)
Resources:
Movie Makers (Dec. 1932, 538) identifies this film by the title of Lot, but it is widely known as Lot in Sodom.

O. C. Wilson, "The Origin and First Performance of the Vancouver Film Society," Toronto Film Society Newsletter, Fall [?] 1981, pp. 9-12.

J. S. Watson, Jr., "My Films," and Dale Davis, "...And Melville Webber," in Bruce Posner (ed.), Unseen Cinema: Early American Avant-Garde Film, 1893-1941 (New York: Black Thistle Press/Anthology Film Archives, 2001) pp. 113-15 & 121-130.
Subjects:
Genre:
Form:
Tags:
Repository:
George Eastman Museum (Rochester, NY)
Screenings:
Premiered at the Little Carnegie Theatre in Dec. 1933: New York City, N.Y.
Screened for critics at the Little Picture House in 1933: New York City, N.Y.
Wednesday, September, 30, 1936: Shown at the first screening of the National Film Society (Vancouver Branch), at The Little Theatre [restored 2013 as the York Theatre], 637 Commercial Drive: Vancouver, BC
Video Link:
---