---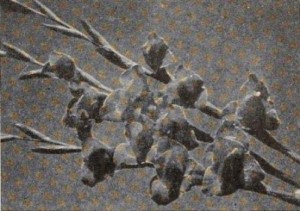 Date produced: 1952
Filmmaker(s):
Description:
"Bulbs and Beauty reveals in painstaking detail the planting, cultivating and harvesting of gladioli in the vast fields surrounding the town of Momence in the state of Illinois. In this elaborate undertaking, Haven Trecker unfolds in well planned and profusely close-upped sequences the many colorful aspects of this popular plant in the life of flower-loving America. The harvesting sequence is followed by somewhat generous footage of a flower festival, the big annual affair in glad-minded Momence; and the festival in turn is followed by a seemingly endless parade in tribute to these bounteous blossoms. Bulbs and Beauty, accompanied agreeably by magnetic sound on film, appears to have been made for informative and record purposes. It fulfills these functions in a lively and competent manner." Movie Makers, Dec. 1952, 337, 339.
---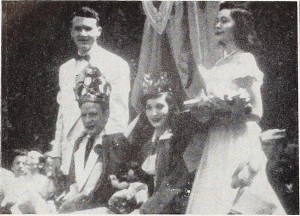 Date produced: 1950
Filmmaker(s):
Description:
"With the help of almost unbelievable luck from the weather man, Helen C. Welsh has achieved a high level of what is essentially newsreel filming. Her subject matter is in itself appealing — displays of tulips in a public park, children wearing amazing holiday headgear, dancers performing Old World figures, all climaxed by the pageantry of the coronation of a new king and queen of the festival. But Miss Welsh handles it expertly. Her viewpoints are varied and her camera work accomplished, while a wisely sparse and well recorded narrative ties the whole presentation into an attractive package. Albany's Tulip Festival is colorful, entertaining and fulsome as a record of a city's spring holiday." Movie Makers, Dec. 1950, 464.
---
Date produced: 1936
Filmmaker(s):
Description:
"Harrison and Harrison's offer of the firm's color meter in leather case, with six 1 1/4 -inch meter-matched filters in leather filter fold, was awarded Eugene L. Ritzmann of Berkeley, Cal., for his 'Garden Life.' The entrant has been making amateur movies for nine years, and his skilled work in putting on the screen in color by means of controlled timing the blooming of flowers demonstrated that his period of apprenticeship has long since expired. If a word of suggestion and distinctly not of criticism might be offered it would be the film would have greater value for the uninformed if titles should be inserted identifying the various flowers. The subject caused some tough eggs of the male persuasion to sit up and take notice. What it will do to the world of womankind it is not hard to imagine." American Cinematographer, Jan. 1938, 28.
---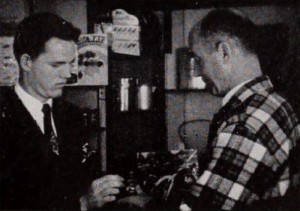 Date produced: 1948
Filmmaker(s):
Description:
"May Day Conflict is a well executed and skillfully edited family story film of the conflict created by the opening of the trout season and a flower festival both falling on May first. The central character is a good loser (the husband, of course!), as he accompanies his wife to the flower show after elaborate preparations for his fishing trip. Herbert F. Sturdy has deftly woven into the story pattern light, humorous incidents to provide amusing comedy relief from his fine floral closeup studies. Expert camera handling and smooth transitions lend a semi-professional finish to the picture." Movie Makers, Dec. 1948, 493-494.
---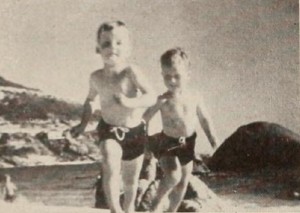 Date produced: 1947
Filmmaker(s):
Description:
"From Capetown, South Africa, comes Help Yourselves, Boys!, by Lewis Lewis, a charming record of two handsome youngsters and their father engaged in planting, growing and harvesting zinnias. Using many effective angles and double exposed titles, Mr. Lewis relates a plausible tale of his boys raiding the grape arbor, being caught, and finally having their exuberance turned toward flower growing. Since the newly hatched garden is situated close to the ocean, the scenic backgrounds are startling as well as pleasant. Rich, black earth and flaming orange zinnias provide an attractive setting for an engaging family movie." Movie Makers, Dec. 1947, 538.
---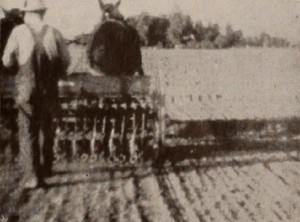 Date produced: 1947
Filmmaker(s):
Description:
"To impart life and interest to a film about growing alfalfa requires more than ordinary patience and perseverance. Mildred J. Caldwell has supplied these in her picture, Green Gold. Filmed throughout the year, it shows the plowing, seeding, mowing, bundling and threshing, to create a story with depth and perspective. There were times when the movie maker had to climb on stacks of baled alfalfa or ride on a lumbering machine while it performed some vital operation in the culture of alfalfa. Hemet Valley, in California, was the setting, providing pleasant scenic backgrounds for the different operations." Movie Makers, Dec. 1947, 537-538.
---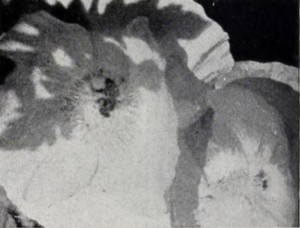 Date produced: 1945
Filmmaker(s):
Description:
"As an openly avowed disciple of Herman Bartel, one of the old masters of nature filming, Martin E. Drayson has been an ably and imaginative pupil. Seldom have individual scenes of such delicate beauty as his poured across the screen of personal movies. Interlude in Sunlight, like Mr. Bartel's work in Awakening or Pathetique, is essentially an effort to interpret, in cinematic imagery, compositions of music. As such, it is divided into three sections or movements, comprised pictorially of bees, flowing water and flowers. The musical scores which these interpret are Paganini's Moto Perpetuo, Massenet's Meditation from Thais, and Johann Strauss's Wiener Blut waltzes. Preceding these pieces (during the lead title assembly) and between the several sections, Mr. Drayson has elected the use of complete silence." Movie Makers, Dec. 1945, 496.
---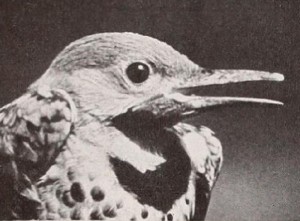 Date produced: 1943
Filmmaker(s):
Description:
"Henry E. Hird offers the framework of a timely continuity plan for a scientific record in A Letter. A naturalist father writes a film letter to his sailor son who shares the father's scientific interest in bird and insect life, as well as in floral beauty. We see the father writing and the son reading a letter, the information in which is brought to life in film. Mr. Hird is a very capable observer and movie maker, and the combination of these abilities has enabled him to offer, in this informal style, a wealth of information. Extraordinary sequences of nesting birds are included." Movie Makers, Dec. 1943, 477.
---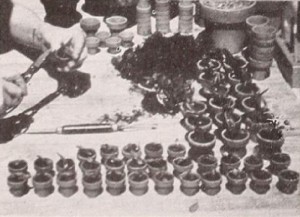 Date produced: 1943
Filmmaker(s):
Description:
"A. M. Zinner has performed not only a labor of love in Romance of the Hybrid Orchid, but he has made an important contribution to the available information about orchid growing. Given the run of Shaw's Garden, the famous botanical park of St. Louis, he has traced the life of hybrid orchids from seed to full flowering, with especial study of the behind the scenes events in the hot beds and potting rooms. Outstanding is the section of the film devoted to the care and exact technique that must be used in handling seeds while they germinate. With this work of several years, Mr. Zinner takes his place in the ranks of significant amateur naturalists who have provided exhaustive records of some special field. In offering his carefully planned and detailed footage, Mr. Zinner also gives some very lovely flower pictures, including the rarest of the world's orchids. Beautiful camera work and expert sequencing mark the picture." Movie Makers, Dec. 1943, 474.
---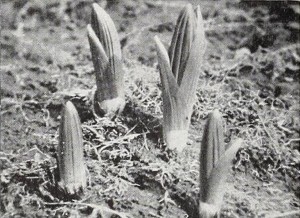 Date produced: 1942
Filmmaker(s):
Description:
"Most movie makers look about for suitable music for a picture, only after it has been completed. Herman Bartel, who produced Awakening, scores his films just the other way around. He listens to a composition that he likes until he thinks of picture material that will express its mood. Since Mr. Barters appreciation and selection of music are above reproach and since his ability to take a camera and a roll of film and make them sing is well known, we can only add that this is his finest film to date. It is very difficult to explain a Bartel picture. You can say that the subjects are flowers, trees, animals and the other common manifestations of nature, but what you must see to believe is that they have never been filmed in quite his way before. Mr. Bartel does not use parts of records and change from one to another with abrupt shifts in themes. Instead, he uses each record in full. In this film, the blend of picture and music is so matched that, in some scenes, reeds and bushes sway to the rhythm of the music. Needless to say, the camera work in this picture is superb. Other color films may be exposed as well, but they will never be exposed better because here is more than perfect exposure and lighting. Mr. Bartel has taken what existed and has made it say what he wanted it to say through skillful control of the devices at hand." Movie Makers, Dec. 1942, 489, 506.
---
Total Pages: 4