---
Date produced: 1965
Filmmaker(s):
Description:
"In Pattern of Living we are told how life on this earth probably began. Most likely it started after the upheaval of the sun 5,000 million years ago. Algae and animacules were perhaps the first forms of life, to be followed by the vegetable, and later the worm which was the forerunner of insects as we know them today. Clorophyll, the narrator explains, is responsible for combining water with sunlight to produce sugar that gives energy. Much of the film was shot through a microscope and some animation is used" PSA Journal, Sept. 1965, 51.
---
Date produced: 1964
Filmmaker(s):
Description:
"How Pine Trees Reproduce has some exciting scenes and some little known information on a subject few of us know much about. It could be a dull film, but Dr. Harlow's skill with camera and scissors has produced a most informative result" PSA Journal, Sept. 1964, 51.
---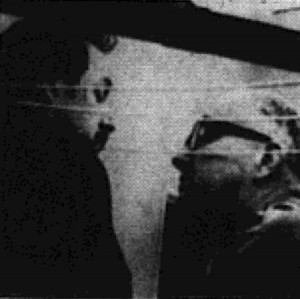 Date produced: 1963
Filmmaker(s):
Description:
"Isabelle's next door neighbors - three bachelors - are asked to carry on for her, when she is stricken and hospitalized, in entering her prize orchid in the Garden Show. Their well-meaning but bumbling attempt to help her win the prize results in hilarious antics and a heart-warming conclusion to this delightful comedy" PSA Journal, Oct. 1963, 41.
---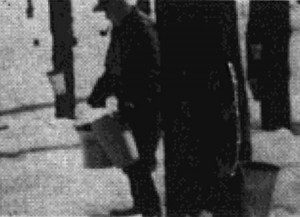 Date produced: 1962
Filmmaker(s):
Description:
"As the snow begins to melt, the sugar maple begins to raise some of the water thru its roots. The rising water picks up a small amount of sugar to feed the tree in its new growth. We have learned how to rob the tree of some of this sweet water which we call sap. We boil off the excess water, leaving a syrup-maple syrup. The picture presents the story of gathering the sap and the reduction to syrup. A sweet subject and nicely handled" PSA Journal, Oct. 1962, 36.
---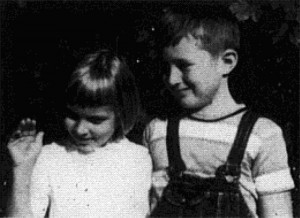 Date produced: 1961
Filmmaker(s):
Description:
"Miss Luther has brought forth a delightful yet simple episode involving a little girl, a little boy, and a bouquet of daisies in the hand of each. We watch them as they walk across the meadow, play in the streams, give attention to the small animals and their attention to each other. Grandmother is ready with the kind of reward little children expect" PSA Journal, Oct. 1961, 47.
---
Date produced: 1960
Filmmaker(s):
Description:
"The rose, a young girl, so proper, and so elegant in her royal dress, jewelry and jeweled crown. The weed, also a lovely girl, simply dressed and scorned by the rose. By scissors the rose is cut and its petals picked away to the delight of the weed, but then a gloved hand pulls the weed and leaves it to die in the sun. Can it be that some do not like weeds?" PSA Journal, Nov. 1960, 42.
---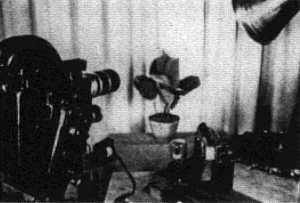 Date produced: 1960
Filmmaker(s):
Description:
"We remember Jack's Prelude to Spring a few years ago in which he dealt with time lapse photography. In Floral Capers he introduces the equipment he uses in time lapse photography and how he does it in one easy lesson. We watch flowers go through the opening cycle, vines racing up a pole, grasses, plants, and flowers racing ahead in their growth, split frame emphasizes the stimulation of light on the growth of plants. We watch many interesting events in the life of plants, and some amusing ones" PSA Journal, Nov. 1960, 40.
---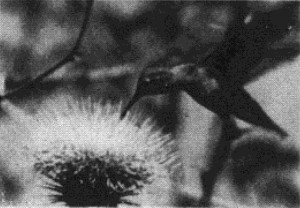 Date produced: 1960
Filmmaker(s):
Description:
"Wildflowers and desert life of some of the birds and small animals have called many but few have captured the beauty with such ease and grace. There is an intimacy with all the creatures as we watch them feed and play and the birds nest in the cactus, feeding and training the young. Those who live with and appreciate the desert will be delighted with this gem of a nature film" PSA Journal, Nov. 1960, 39.
---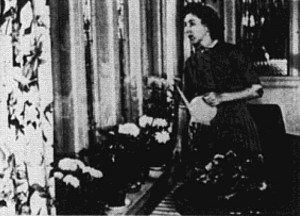 Date produced: 1957
Filmmaker(s):
Description:
"Spring comes for John W. Ruddell and nature unfolds its little power plants of color and our cameraman has captured these beauties for us. The seed catalog heralds the coming of spring. The housewife busies herself with the new, pretty pages of flower pictures and goes into a bit of slumber. Then followed the results of a tremendous effort in filming single frame, time lapse growth of seeds, plants, trees, and flowers. This is not just another effort to make time lapse photography. The picture is sprinkled with unusual and amusing photographs of plant life and flowers, leaves grasses, carefully timed to the music. The choice and use of music in this picture does a great deal to enhance its effectiveness. A beautiful and delightful prelude to spring." PSA Journal, Nov. 1957, 32.

Prelude to Spring stands as the Canadian Film Awards' de facto Film of the Year for 1957 after the judges did not select a winner in the professional category.
---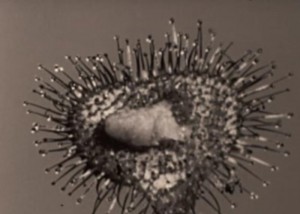 Date produced: 1955
Filmmaker(s):
Description:
"Dr. William M. Harlow is professor of Wood Technology at the State University of New York, College of Forestry. His film records the unparalleled spectacle of live insects being trapped by the pitcher plant, the sundew and Venus flytrap. Expert close-up photography and effective time lapse sequences employing home made equipment includes material never before recorded on film. A top flight nature film with suspense and drama, carrying a powerful appeal to any audience." PSA Journal, Dec. 1955, 35.
---
Total Pages: 4