---
---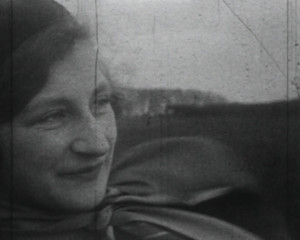 Date produced: 1932
Filmmaker(s):
Description:
"Amateur filmmaker H.A.V. Bulleid spins a web of intrigue in a feature-length tale that pits British secret servicemen against Russian agents desperate to obtain a top secret document. When Agent Malloon (Michael Kitchin) is given the task of protecting top-secret plans of utmost international importance, Jim Weston (Stephen Bostock) and Vernon Stone (Sinclair Loutit) - Malloon's closest friends - are busy competing for the affections of his sister, Jill (Carrie Hopkinson). Seemingly a hapless idiot, Weston is in fact a secret service detective, acting the fool in order to dupe Stone, a Russian super-spy. And when Stone and his Russian associates beat Malloon unconscious and steal the documents, it is up to Weston to lead the charge as car chases and deadly fist fights ensue. But can Jim Weston retrieve the papers, save the nation and - most importantly - finally conquer Jill Malloon's heart?" (EAFA Database).
---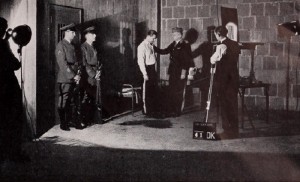 Date produced: 1931
Filmmaker(s):
Description:
"Everyone is familiar with the fine work turned out by the Greenbrier Amateur Movie Club of White Sulphur Springs, W. Va. This club was given the fourth prize for their production "The Black Door," which has been honored in other contests conducted both here and abroad. This organization shows a fine sense of production values and an insight into what is required to build the proper suspense in motion picture entertainment." American Cinematographer, Dec. 1932, 7
---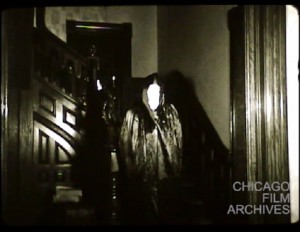 Date produced: 1946
Filmmaker(s):
Description:
"A short mystery film from members of the Amateur Cinema League. A group of relatives gather in a haunted house for the reading of a will. Someone among them knows a secret about the house, and uses stories about the Black Widow to try and scare everyone away. In the end, their identity is revealed and all the secrets come to light. Title cards narrate the dialogue." Chicago Film Archives.
---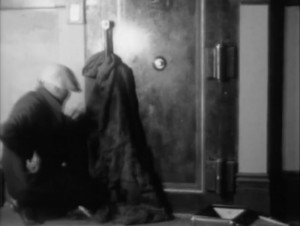 Date produced: 1930
Filmmaker(s):
Description:
"Mystery romance in which the police chief's daughter is courted by a crook." Library and Archives Canada.
---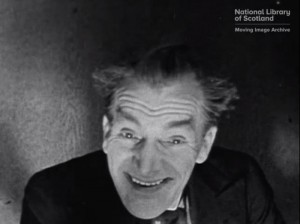 Date produced: 1936
Description:
"A bridge party invite a mysterious stranger to make up a fourth at their table, only to be unpleasantly surprised by his card tricks. When their fourth player arrives late, the strange interloper disappears, leaving an oddly familiar Joker in his place" National Library of Scotland Moving Image Archive.
---
Date produced: 1967
Filmmaker(s):
Description:
"In the Window is a sort of mystery film in which a girl is frightened by mysterious telephone calls and is constantly gazed on through her window by a man with a pair of binoculars" PSA Journal, Aug. 1967, 37.
---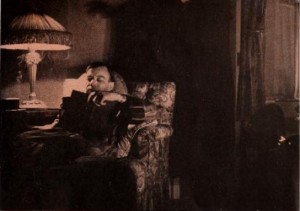 Date produced: 1932
Filmmaker(s):
Description:
"Among the ten best, The Last Entry, running seven reels 16mm., is one of the most ambitious amateur photoplays ever undertaken and completed. The plot, requiring many elaborate interior sets, is based on a mystery story that opens with a house party. While a room is darkened for the projection of amateur films, one of the guests is murdered and all present may be suspected equally. The detective handling the case uncovers the fact that the murdered man, an author, has lived on blackmail effected by threats of exposure through publication, which throws suspicion on several of the guests of the house party who were discovered to be his victims. However, in the end, the murder is solved by screening the same pictures that were on the projector when it was committed. Although this plot offered great difficulties in the direction of large group scenes, the creation of the necessary lighting effects and the interpretation of the actors' roles, it is beautifully and suavely handled. In the film are several lighting treatments that may be listed as among the most effective ever achieved by amateurs. One chase sequence staged through long corridors, a large, dimly lighted attic and on the roof of the mansion at night in the rain, can be likened only to the effects secured in the best professional mystery photoplays. James F. Bell, jr., ACL, was director with Charles H. Bell, ACL, and Benjamin Bull, jr., ACL, cameramen and Lyman Howe, ACL, in charge of lighting." Movie Makers, Dec. 1932, 537-538.
---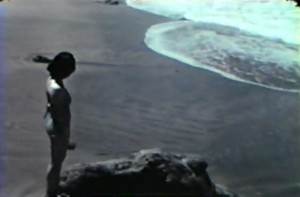 Date produced: 1938
Filmmaker(s):
Description:
"This picture, telling a dramatic story of a mysterious curse hovering over a stretch of lonely beach, was produced in Kodachrome and runs 400 feet." Movie Makers, Dec. 1939, 614.
---
Date produced: 1957
Filmmaker(s):
Description:
"Puppets have gained favor and interest among amateur filmers and Mr. and Mrs. Frank Kallenberg have done a right smart job with a table full of animals from the forest. The story opens with a monkey in a rocking char, reading his cook book. He turns the page to the recipe for ducks. This stimulates him to seek a duck, the capture of which creates quite an uproar among the animals. In the end, Mr. Monkey becomes aware of the error of his ways. This type of work is tedious and painstaking and these filmers have demonstrated their patience and skill in the movement of the many characters in telling a homey little story." PSA Journal, Nov. 1957, 33.
---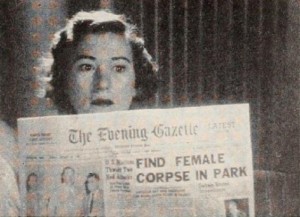 Date produced: 1952
Filmmaker(s):
Description:
"A teen-aged girl — whose imagination has been excited by murder headlines in the local paper — and a mysterious new boarder in her mother's home are the ingredients of The Man With The Box, a superlative melodrama by James L. Watson. For here is as hair-raising a thriller as you could want to see. Mr. Watson tells his story through the interplay of image and counterimage, without benefit of dialog, and he tells it simply and well. Taut and well paced, the film should hold any audience in suspense-filled excitement from its quiet and clearly stated beginning right up to the shock of its logical and terrifying conclusion. The small cast has been cunningly chosen and wisely directed. The players, Cathy Moss as the inquisitive young girl and John Dowell as the strange boarder, give restrained yet moving performances, sustaining the film's mood admirably. The accompanying score not only complements the story line: it becomes, excitingly, an integral part of it. The Man With The Box returns to the first principles of the silent cinema with rewarding vitality." Movie Makers, Dec. 1952, 399-400.
---
Total Pages: 2