---
---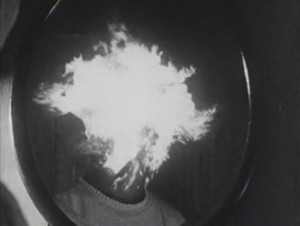 Date produced: 1950
Filmmaker(s):
Description:
"The Mirror: This picture was described in considerable detail, as was the steps involved in its making, in our March issue. (See pg. 102.) Arthur H. Smith and Wolfgang Schubert photographed this mystery drama which is comparable in scope, if not quality, to the average feature film production. Unfortunately, inconsistent exposure and cast limitations detracted substantially from the otherwise overall good quality of the picture, but left with sufficient points to rate it an Honorable Mention award." American Cinematographer, May. 1951, 192.
---
Date produced: 1966
Description:
"Once a Gentleman. When businessman Jones starts home he notes a damsel in distress on the street and offers to fix her flat tire. After a few drinks-in-her apartment later, he receives a letter demanding $1000 or his wife will be told of what is going on. But the blackmailer didn't count on Jones' deductive powers to find out just what has been going on. The film also won the MPD Club Film Award" PSA Journal, Sept. 1966, 35.
---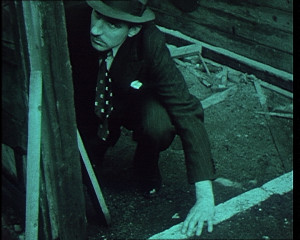 Date produced: 1940
Filmmaker(s):
Description:
A Mysterious short film surrounding a building company's bid for a contract to build a town hall.
---
Date produced: 1962
Filmmaker(s):
Description:
"Did any of us ever stop and think about the journey of a checker and that might be left in the street? Where would it travel? This red checker was assisted by the rain and it is carried in the storm drain and on into the stream and lake. We watch its excursion and constantly wonder where it will go. Don Jones shows us the travels of this red checker" PSA Journal, Oct. 1962, 36.
---
Date produced: 1937
Filmmaker(s):
Description:
"'Ritual of the Dead,' is an old-fashioned thriller. The leading characters, that of the young man who murders rather promiscuously and the tattered mummy who returns to life seemingly to accuse the murderer after the latter has reason to believe he has safely escaped detection for his crimes are carried by the producer. The denouement of the story, which is just that we have here intimated, carries a real thrill" American Cinematographer, Jan. 1939, 16-17.
---
Date produced: 1934
---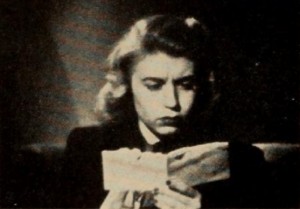 Date produced: 1949
Filmmaker(s):
Description:
"Although there is no actual violence portrayed in this psychological thriller, Storm Due — in which a young wife discovers her husband to be a murderer — is instinct with mounting tension and terror. Francis J. Barrett's film is a potent combination of several related elements. Wedded almost as one are dramatic, hard-hitting camera angles and the visual stimulus of brilliant, low-key lighting. Acting of theatrical calibre by the young wife is accented by an off-stage voice which underlines her fears — a technique that suggests a loan from the best in modern radio. A taut continuity only hints at the story line as it hurries through this exciting evocation of violence. This very economy of dramatic exposition, in fact, will make Storm Due an unpopular and often misunderstood production. For these reviewers, however, it remains creative cinema of a very high order." Movie Makers, Dec. 1949, 454-455.
---
Date produced: 1951
Filmmaker(s):
Description:
"The story concerns an incident involving a psychopathic criminal at large. It is told by a radio narrator during his nightly program and through flashbacks of the action itself. All action takes place at night, which placed an added burden on the abilities of Cowart. Nevertheless, his lighting of the night shots, both indoors and out are as good as one sees in theatre films today. The closeups of the radio narrator could be cut a little tighter, thus speeding up the pace, but that is about the only serious criticism one can find with this unusual amateur production." American Cinematographer, May. 1952, 222.
---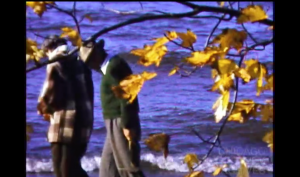 Date produced: 1960
Filmmaker(s):
Description:
"An amateur film made by the husband and wife duo, John & Evelyn Kibar, about rock tumbling or lapidary work. It begins with the Kibars selecting stones on a Wisconsin beach followed by Mrs. S. Jerry crafting these collected stones into decorative items." Chicago Film Archives
---
Date produced: 1964
Filmmaker(s):
Description:
"The Visible Woman is an attractive little package about a woman who tries to construct a visible woman. Doesn't sound like much of a theme, does it? But with a parallel in counterpoint between herself and her son, the injection of a cat that at times steals the show, and a real twist at the end, this well lighted and well photographed little gem is one you'll remember for quite a spell. Probably its finest feature is its editing - great" PSA Journal, Sept. 1964, 51.
---
Total Pages: 2