---
---
Date produced: 1928
Filmmaker(s):
Description:
"Jac Thall, of 957 77th Street, Brooklyn, N.Y., a publicity man for theatrical circuit, captured the fourth prize in the dramatic division for his little serio-comedy of the tribulations of a Povery Row movie company. This was called 'A Quickie' and was marked by some unusual amateur acting by Helen Johnson. The photography of Mario D'Giovanni, 45 Garmine Street, New York, was admirable too. 'A Quickie' was shot with a Bell and Howell on 35 milimeter film and was made chiefly on Staten Island." Photoplay, Nov. 1929, 86.
---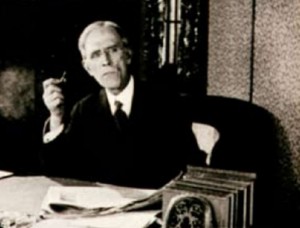 Date produced: 1938
Filmmaker(s):
Description:
"A family collaboration between Alexander Black and his son Malcolm, this film frames an excerpt from Adolph Zukor's 1919 Paramount Screen Magazine film The evolution of the picture play, made on the twenty-fifth anniversary of Black's first picture play performances, with 1938 Kodachrome footage of Alexander Black addressing the camera and reading a 1919 letter from Zukor affirming Black's status as a cinema pioneer." UC Berkeley Library.
---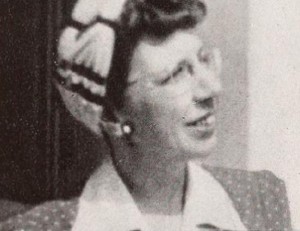 Date produced: 1943
Filmmaker(s):
Description:
"Behind the Scenes was filmed by Mildred J. Caldwell while the Long Beach Cinema Club was making Fire From the Skies, a civilian defense movie. This production skillfully presents an entertaining record of the problems and the confusion that beset amateur motion picture activities, and it shows how a successful picture can be produced in spite of them." Movie Makers, Dec. 1943, 477.
---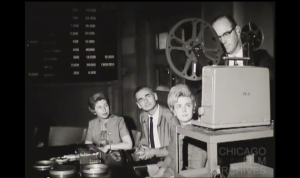 Date produced: 1963
Filmmaker(s):
Description:
"A silent documentary that follows a group from Central Cinematographers as they view, discuss and shoot films. The process of filmmking becomes transparent as the actors are seen alongside the equipment that lights and films them as well as the large number of people that are needed to prepare for a scene." Chicago Film Archives
---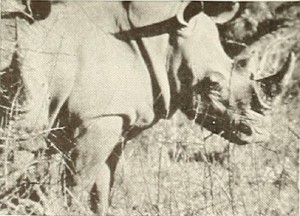 Date produced: 1940
Filmmaker(s):
Description:
"In the tradition of Carl Akeley and the late Martin Johnson is the humorously titled but essentially serious film, Charlie, the Zulu Game Guard, by Esther and Vincent Vermooten. Stalking rhinos, both black and white, in the Hluhluwe Reserve of British South Africa, Dr. and Mrs. Vermooten, accompanied by the game guard Charlie, managed to capture on film a series of incomparable studies of the beasts in their native habitat. The circumstances must have been difficult, the pursuit undoubtedly dangerous, but Dr. Vermooten used a tripod throughout and succeeded, despite obvious trials of climate and heat, in getting perfect color rendition. This fact, added to the well planned continuity of the film, makes it an outstanding accomplishment of its kind." Movie Makers, Dec. 1940, 602.
---
Date produced: 1935
Filmmaker(s):
Description:
"The relatively short photoplay, Choosing a Scenario, has been awarded Honorable Mention because it is a smooth and superficially brilliant example of comedy film story making. Originally produced as one of the entries in a group filming contest conducted by the Cinema Club of San Francisco, the picture took first award in that contest for its director, William Palmer. ACL, its cameraman, K. G. Stephens. ACL, and its lone actor, J. Oliver Tucker, ACL. Although comparatively slight in significance, it offers fine photography, intelligent cutting, effective angles and deft acting in telling a clever story with lively tempo." Movie Makers, Dec. 1935, 551.
---
Date produced: 1955
Filmmaker(s):
Description:
"A record of the Toronto Film Society's visit to George Eastman House in Rochester, New York. Includes re-filmed excerpts from some of the classic films screened for the society members during their visit" British Columbia Archives.
---
Date produced: 1942
Filmmaker(s):
---
Date produced: 1935
Filmmaker(s):
Description:
"A combination of time lapse cinemicrography and shooting huge factory interiors presented William Schanzenbach, ACL, with the gamut of technical difficulties in the photography of the four reel picture, The Commercial Production of Yeast. The interior shots of huge tanks and other machinery were not only adequately exposed but also were shot from attractive angles without extreme consciousness of camera angles. The laboratory sequences, in which time lapse technique was combined with work at the microscope to show the growth of yeast over a period of time, were well handled. Careful planning and clear titles add to the virtues of this exceptional industrial film." Movie Makers, Dec. 1935, 551.
---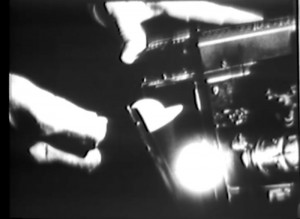 Date produced: 1939
Filmmaker(s):
Description:
"On camera techniques. Illustrates poor photographic scenes, what caused them, and how to avoid them." National Archives.
---
Total Pages: 8