---
---
Date produced: 1930
Filmmaker(s):
Description:
"The construction of the POM (Pride of Montreal) Bakery in Montreal. Some commercial harvesting footage with baking at POM." (LAC description)
---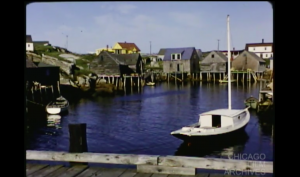 Date produced: 1956
Filmmaker(s):
Description:
"2 part edited travelogue film beginning in Ontario and working west to British Columbia, documenting the resources, landscape and recreation of Canada. Includes a large amount of natural scenery, but also diverse events such as fishing, a rodeo and water sports. Also gives a look into factories and resorts." Chicago Film Archives
---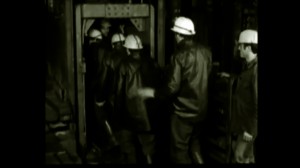 Date produced: 1975
Filmmaker(s):
Description:
"Zonguldak Çatalağzı isimli kömür çıkarma kuyusunu 26 eylül 1969 yılında su basmış. Bu kuyu o dönem en fazla kömür üretimi gerçekleştirilen kuyu imiş. TKİ bir proje kapsamında suyu boşaltmış [...]." Sinematek.tv: http://sinematek.tv/catalagzi-kuyusu-1975/ (20 November 2019).
"The coal mine in Zonguldak, named Çatalağzı, was overflowed on September 26, 1969. The coal mine was the most productive one in the country at the time. Turkey's Directorate General of Coal Enterprises (the abbreviation "TKİ" stands for the Directorate) designed a project to put the water out [...]." Sinematek.tv: http://sinematek.tv/catalagzi-kuyusu-1975/ (20 November 2019).
---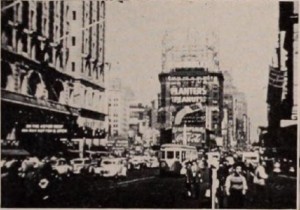 Date produced: 1940
Filmmaker(s):
Description:
"Harley H. Bixler, a technician, has been inspired with the might of America, and he has interpreted it according to his lights. In Cavalcade of America, taking our entire country as his canvas, he has painted in, with striking chromatic images, the physical and industrial high lights of our heritage. Here are the sinews of strength, awaiting only the activating force of human endeavor to turn them to the path of power. Here are the mills and the mines, the oil and the electricity, the farms and the factories without equal in our modern world. Mr. Bixler interprets his fine pictorial document with a narrative that is usually vivid but sometimes matter of fact and accompanies the whole with recorded music. Cavalcade of America is a striking study of a tremendous subject." Movie Makers, Dec. 1940, 602.
---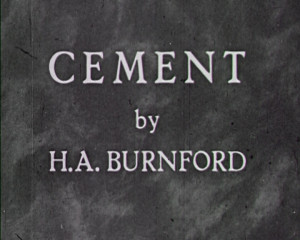 Date produced: 1934
Filmmaker(s):
Description:
"Making cement for Blue Circle Cement company at the West Medina Cement Works on the Isle of Wight. Footage of the clay fields and chalk quarries, blasting operations, coal and gas retorts, mills, the silos, kiln, clinker being ground into cement, testing for calcium content and crush testing, packing and transport" (EAFA Database).
---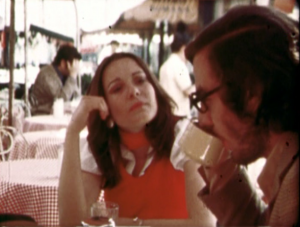 Date produced: 1974
Filmmaker(s):
Description:
"Una cinta cargada de referencias a Jean-Luc Godard (Los Carabineros, 1963) pero sobre todo concentrada en la crítica mordaz al radicalismo de izquierda. Una vez más Marco Antonio Madrid hace el papel de protagonista, un joven de pelo largo, pantalón de mezclilla y saco, que se dedica a ligar en los cafés de la Zona Rosa adoctrinando a las mujeres. Lee a Marx después de hacer el amor, y se junta con sus amigos para brindar por "la muerte de la intelectualidad burguesa". Montero utiliza intertítulos como recurso irónico, una suerte de narrador externo que interpela la historia: "¿Qué es la intelectualidad burguesa?". La lucha revolucionaria del joven y sus amigos está teñida de sentido del humor. En una secuencia que recuerda mucho a Los Carabineros, suben al techo de una fábrica para iniciar la lucha armada (...) Por último un cartel proporciona una última burla: "Y si el sol es burgués detendremos al sol" " (Vázquez Mantecón, 2012).

"A film loaded with references to Jean-Luc Godard (The Carabineers, 1963), but above all focused on biting criticism to the radical left. Once again Marco Antonio Madrid plays the role of the lead character, a young man with long hair, jeans and coat, that dedicates his time to hook up in the coffee shops of the Zona Rosa indoctrinating women. He reads Marx after making love and he gets together with his friends to toast for the "death of the bourgeois intellectuality". Montero uses intertitles as a resource for irony, a sort of outside narrator that interpellates the story: "What is bourgeois intellectuality?". The revolutionary fight of the young man and his friends is filled with a sense of humor. In a sequence that reminds us of The Carabineers, they go to the rooftop of a factory to begin the armed fight. (...) Finally a sign shows one last derision "And if the sun is bourgeois, we will stop the sun" " (Vázquez Mantecón, 2012).
---
Date produced: 1953
Filmmaker(s):
Description:
"Shows various types of commerce and industry in Victoria, including a large department store, a milk bottling plant, a beauty parlour, offices, garbage collection, a weaver's shop, a bakery, etc." (Duffy, 84).
Other sequences included the Ogden Point grain elevators, Royal Jubilee Hospital, shipyards, a plywood plant, and carpet factory. Nanaimo Daily News, 26 October 1953, p. 5.
---
Date produced: 1936
Filmmaker(s):
Description:
This was one of five films Rocker submitted to the American Cinematographer contest of 1937 on the subject of "the service given by some municipal agency of his home city of Cleveland." American Cinematographer, Feb. 1938, 78.
---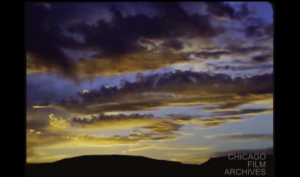 Date produced: 1950
Filmmaker(s):
Description:
"Edited travelogue footage of a trip down the Columbia River. Along with scenic views, industrial processes are documented such as harvesting grain, canning salmon, making plywood and the factory production of sweaters." Chicago Film Archives
---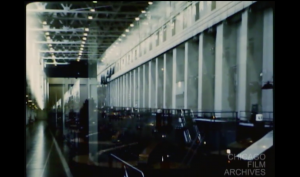 Date produced: 1950
Filmmaker(s):
Description:
"Edited travelogue footage of a trip down the Columbia River. Along with scenic views, industrial processes are documented such as harvesting grain, canning salmon, making plywood and the factory production of sweaters." Chicago Film Archives
---
Total Pages: 6