---
---
Date produced: 1935
Filmmaker(s):
Description:
"A combination of time lapse cinemicrography and shooting huge factory interiors presented William Schanzenbach, ACL, with the gamut of technical difficulties in the photography of the four reel picture, The Commercial Production of Yeast. The interior shots of huge tanks and other machinery were not only adequately exposed but also were shot from attractive angles without extreme consciousness of camera angles. The laboratory sequences, in which time lapse technique was combined with work at the microscope to show the growth of yeast over a period of time, were well handled. Careful planning and clear titles add to the virtues of this exceptional industrial film." Movie Makers, Dec. 1935, 551.
---
Date produced: 1946
Filmmaker(s):
Description:
"The coho and spring salmon trolling industry of Vancouver Island's west coast. Includes footage of boats, types of tackle, catching and cleaning fish, buying stations, delivery to the wharf, etc. The packer Co-Operator II is shown." (BC Archives)
The film was shot between 1941 and 1946.
Additional credit: "Produced by the British Columbia Provincial Fisheries Dept."
Additional credit: "This picture was produced with the kind co-operation of the Kyoquot Trollers Co-operative Association."
---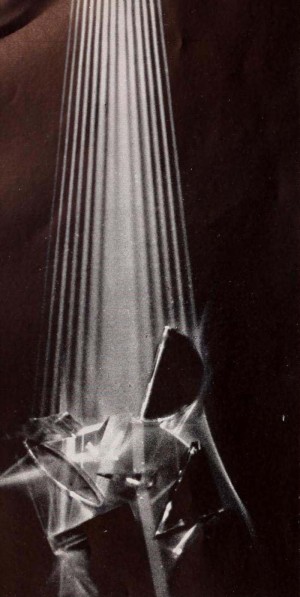 Date produced: 1931
Filmmaker(s):
Description:
"The Eyes Of Science, 3000 ft., 35mm., planned and photographed by J. S. Watson, Jr. and Melville Webber, is exceptional for continuity treatment and photography alike. Conceived primarily as an industrial film of a very high order, the final result is a veritable tour de force in the technical accomplishment of film exposition. Telling the story of lens making and culminating in representation of the impressive and complicated optical machinery which plays an important part in modern art and industry, the smoothness of the continuity is plainly the result of careful calculation of the interest value of the whole as well as of every small part. Multiple exposures, lap dissolves, color and microcinematography, as well as a number of surprising photographic effects, give this film a technical interest much above the average. Of these, some of the exceptional examples are the photography of light rays passing through prisms and lenses; a recording of the phenomenon of Newton's Rings in color; a scene showing a subject, together with its image on the ground glass of a camera; strains in a structure revealed by polarized light and many other remarkable shots. In short, the combination of cinematic art and skill with which this film is composed places it well in the front rank of all existing industrials regardless of the source of their production." Movie Makers, Dec. 1931, 657.

"Made in collaboration with Melville Webber for Bausch & Lomb Optical Co. Included: glass making, grinding, and polishing lenses and prisms, manufacture and principles of operation of microscopes, telescopes, and other optical instruments" (Unseen Cinema, 114).
---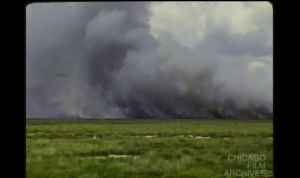 Date produced: 1954
Filmmaker(s):
Description:
"2 part edited footage of a road trip along the Gulf Coast from Louisiana to the border of Mexico. Includes much natural scenery, often from a moving car, but also documents visits to the Tabasco factory and two ranches. A woman also evokes the Longfellow poem, Evangeline, by taking a wistful walk." Chicago Film Archives
---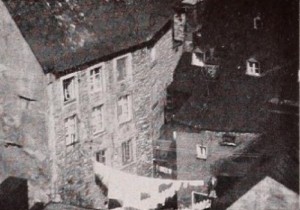 Date produced: 1948
Filmmaker(s):
Description:
"A schoolboy in need of material for a geography theme launches Five Days From Home, as Dad gets out the movie projector and shows Son the cine harvest of his summer holiday. Among the points covered in a whirlwind auto trip from New York to Canada are Quebec City, Montmorency Falls, a Canadian pulpwood mill and Ausable Chasm, in New York State. Mannie Lovitch's handling of these subjects is always competent, occasionally excellent. His inquiring camera found many scenes of quaint charm in the old St. Lawrence city, and his full scale visual treatment of the pulp mill is sustained in interest by a superb bit of scoring with modern music by Virgil Thompson. Of especial note is Mr. Lovitch's mobile cross-cutting of the three to four themes which make up his coverage of the usually difficult Ausable Chasm." Movie Makers, Dec. 1948, 493.
---
Date produced: 1964
Filmmaker(s):
Description:
"Freedom of Choice features Jack Ruddell's flawless camera work and concerns the problem of the meat packer in determining why a housewife will select one package of meat over another. A well planned production" PSA Journal, Sept. 1964, 51.
---
Date produced: 1935
Filmmaker(s):
Description:
"Burnford's picture was not only good from the documentary angle, but was very well photographed. It showed the lumbering industry in England starting with the felling of trees and then through the mills and then to the things built of wood, showing the most dramatic incidents." American Cinematographer, Feb. 1937, 73.

"Opens with various mature trees shown in full leaf. Men remove the bark from lower part of mature hardwoods and fell them with axes and long, two-man saws. Montage of falling trees. Bark prised from the fallen trunks. The torn-out root-base is sawn off and the trunks dragged from the forest by a team of heavy horses. The team drags the trunks onto the cart with the chain and the very largest trunks taken on a five-horse cart. At the lumber yard a large bandsaw divides the trunks in half and these are sliced. Men are show playing darts with the resulting, shaped, dartboards. SUB-TITLE - Harvest from over the seas. A ship - 'Karin Thorden' - docks, her decks stacked with timber already cut. Cranes transfer timber to barges, rafts and lorries. SUB-TITLE - For joinery. At the woodwork shop, specialised machines divide the wood into still smaller pieces and cut mortises and tenons and window frames are assembled. SUB-TITLE - For building. Workmen, on site, put up the roof timbers of a house. SUB-TITLE - For paper. Slow mixing of wood pulp. Smoothed out and rolled, dried and calendared. The large, wide rolls progress through the huge machines and sheets are slid off. SUB-TITLE - For music. Violin and Cello makers at work with hand tools, then a finished violin is played. SUB-TITLE - For flying. A bi-plane takes off. At the aeroplane factory, sections of the wooden wing frames are assembled, wing coverings doped. SUB-TITLE - For sailing. Large, J-class yachts tacking. J KI 7 featured. Finally, there are shots of mature, forest trees" (EAFA Database).
---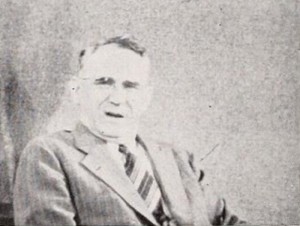 Date produced: 1944
Description:
"Working with the difficult subject of machinery in motion and under actual factory conditions. Bay State Film Productions, Inc., succeeded, with remarkable effectiveness, in producing a film of such simple clarity and orderly progression as to make it an excellent teaching medium. The picture, designed and executed to acquaint a company's salesmen with the background production steps to the things they sell, is lacking in none of the essential details that go to make it effective. The story is told by a general foundry superintendent in an easy, pleasing manner. Although of highly technical subject matter, the film arouses interest in average audiences as well as in the individuals handling the products made within Building 100 of the Chapman Valve Company of Indian Orchard, Mass., who commissioned the picture." Movie Makers, Dec. 1944, 495.
---
Date produced:
Filmmaker(s):
Description:
"Un-staged documentary footage shot and edited by Sallie Wagner. Sallie's description of the film: 'Jimmy Hill flagging train at Chambers, Arizona, Post Office at Chambers, Bob Cassidy Postmaster, plane drop at Wide Ruins, Bill Cousins picking up package. Wide Ruins trading post exterior and interior, Bill and Sallie, Bill's office is original trading post of Day Brothers, Bill Cousins at front of airplane, crash of transcontinental racer on highway. Square dance, Eleanor Pratt in blue blouse near ladder, Jack Norton heavy set fellow, Phil Pratt extreme left, John Adair with back to screen, Dick Tryon [Tyron?] near rocks. Dwight Wagner - white shirt and tie near rose bush, Sallie in front of Spring house'." New Mexico State Archives.
---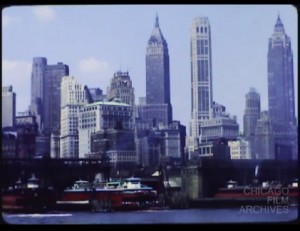 Date produced: 1951
Filmmaker(s):
Description:
"Two part edited travelogue taking place in the Hudson Valley area. Part one begins at Coney Island, and then takes viewers through New York City before heading to places such as West Point and Poughkeepsie where cough drops are being made. Part two Includes much footage on Hudson river, the process of manufacturing wallpaper at Imperial Color and a visit to the North Pole theme park." Chicago Film Archives.
---
Total Pages: 6