---
---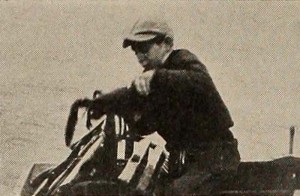 Date produced: 1938
Filmmaker(s):
Description:
"The story, older than the craft of lobster fishing, of a ten year old boy earning his own first few pennies is told beautifully and sensitively in Riches from the Sea, by T. J. Courtney. As simple and human as the life of those it pictures, this film captures the spirit of the young fisher boy as he goes about his work of baiting and dropping lobster pots. They are his own, just given by his father. The money he makes from selling the lobsters he catches, some of which he boils on the beach, is also his own. Finally, when the last one is purchased by tourists along the dusty road and the boy races to the village, clutching his coins, to buy the coveted store window toy, the picture swells to its climax, fully equal to the importance of the occasion in the youngster's life. Lovely angles and expert composition bring beauty in black and white to the photography, and the acting, by Philip Boutilier and his little sister Lorraine, of Seabright, Nova Scotia, is unaffected and agreeable. This photoplay illustrates how completely the locale and life of an interesting community can be conveyed by threading it on a simple story of human nature." Movie Makers, Dec. 1938, 597.
---
Date produced: 1962
Filmmaker(s):
Description:
"This film takes the viewer through the formation and life of a river. From raindrops to rapids, this film shows freshwater and how it moves through our environment," via SUNY College of Environmental Science and Forestry.
---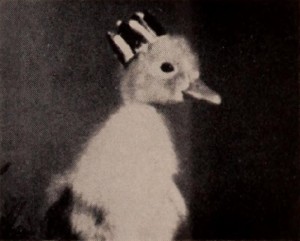 Date produced: 1951
Filmmaker(s):
Description:
"Denny Plumlee credits Hy Knaack as associate cameraman on this unusual film, which demonstrates excellent miniature settings, lighting, and camera treatment. Together, the two have given cine filmers something new to top in amateur movies. A sound-on-film production in 16mm Kodachrome, the narration is a masterful job and contributes considerably to building and sustaining interest in the picture." American Cinematographer, May. 1952, 222.
---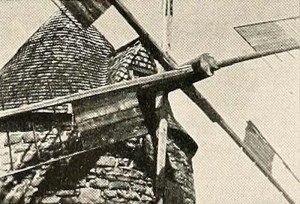 Date produced: 1937
Filmmaker(s):
Description:
"The majesty of one of North America's greatest rivers is the theme of Walter Downs's Saga of the St. Lawrence. Stunning Kodachrome views of this mighty stream picture it from the decks of a river steamer. The ship is used as a mechanism for carrying the continuity theme forward and for providing smooth "trucking" shots of the passing shoreline. Brief stops offered the opportunity for sequences that show the character of the country and its people with the sympathy and understanding of one who knows the region well. These also punctuated the film in a pleasant and interesting fashion. The picture is accompanied by a musical background and some sound effects, all done by double turntable. This is a gracious and capable film of high photographic quality." Movie Makers, Dec. 1937, 630.
---
Date produced: 1937
Filmmaker(s):
---
Date produced: 1957
Filmmaker(s):
Description:
Travelogue and social gathering document. Narrated by Joan Baldwin with orchestral music by Sibelius throughout. "Only 50 people lived here last winter and 12 children attend the school. Fishing..." oldfilm.org
---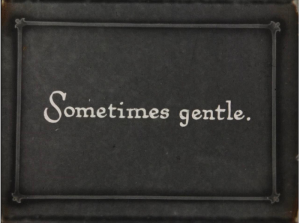 Date produced: 1928
Filmmaker(s):
Description:
"Third prize in the non-dramatic division was given to Hiram Percy Maxim, of 276 North Whitley Street, Hartford, Conn., for his beautiful scenic, "The Sea." Mr. Maxim submitted four 16 millimeter films in the contest and another of these, "Summer," was awarded an honorable mention. Mr. Maxim is the pioneer president of the Amateur Cinema League and a national leader in amateur cinematography." Photoplay, Nov. 1929, 86
---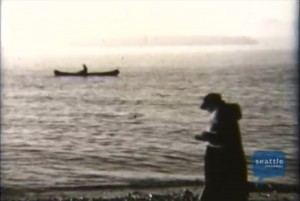 Date produced: 1933
Filmmaker(s):
Description:
"This rare footage of Seattle and environs in the 1930s was shot by amateur filmmaker Iwao Matsushita. See downtown streets and sidewalks, Lincoln Park, Seward Park, Volunteer Park, a UW football game, rambunctious kitties and other surprises from more than 60 years ago." Seattle Channel.
---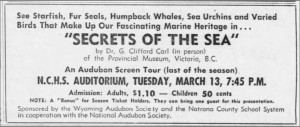 Date produced: 1953
Filmmaker(s):
Description:
"Marine and seashore life on the Pacific coast. Includes: tidal plants, crustaceans, fish; oolichan fishery and its importance; seabirds of Triangle Island and Queen Charlotte Islands; seals and seabirds on the Pribilof Islands, etc. Also footage of Victoria Inner Harbour area, houses and gardens." (BC Archives)

Compiled from Clifford Carl's BC Provincial Museum films for use on an Audobon Screen Tour. Appears to have been revised in 1959.
---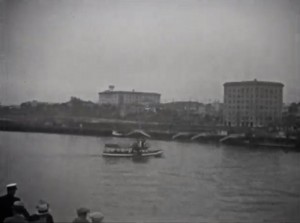 Date produced: 1934
Filmmaker(s):
Description:
"Footage of various places in Southern California and Mexico." Archive.org
---
Total Pages: 8