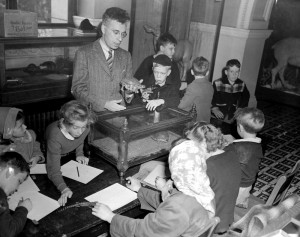 G. Clifford Carl
Dates active:
ca. 1944-1961
Club Affiliation
Gender:
Male
Awards/Recognition:
BC Archives list of titled amateur films
Films:
---
Profession:
Marine biologist; museum curator and director
Biographical Notes:
G. Clifford Carl was director of the British Columbia Provincial Museum from 1942 to 1969.
Bibliographic Resources:
"Carl, George Clifford, 1908-1970." British Columbia Archives.