---
---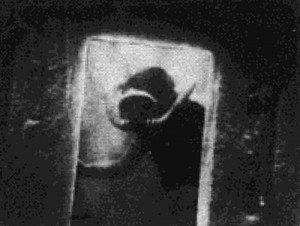 Date produced: 1965
Filmmaker(s):
Description:
"Tobermory Shipwrecks provides some good views of sunken ships in the Tobermory region, located at the northern tip of the southern Ontario peninsula that separates Lake Huron from Georgian Bay. Much of the underwater photography is well done, and the producer gives tips on underwater photographic equipment and how to use it" PSA Journal, Sept. 1965, 51.
---
Date produced: 1948
Filmmaker(s):
Description:
"Brickett Bridge, Andover Maine was built in 1871 of native spruce lumber. It served its purpose well until 1948 when it was replaced with steel and concrete." oldfilm.org
---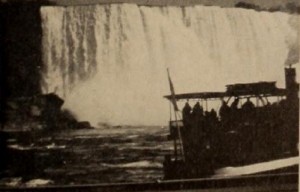 Date produced: 1949
Filmmaker(s):
Description:
"In Tumbling Waters Leo J. Heffernan has turned his experienced and competent camera on that perennial favorite of travel filmers, Niagara Falls. The result is a sparkling piece of lighthearted showmanship, climaxed by a truly gripping and probably unique sequence filmed amid the swirling mists of the Cave of the Winds. The overall effect of Tumbling Waters, however, was marred for these reviewers by recurring levities of treatment deemed out of key with the essential majesty of the subject." Movie Makers, Dec. 1949, 471-472.
---
Date produced: 1934
Filmmaker(s):
Description:
"When you go to England this summer, and are looking for attractive color material, take a tip from Alan Moorhouse, ACL, of Toronto, as exemplified in his charming reel, A Village by the Sea. Running 400 feet of delightful Kodachrome, it tells a simple genre story of village life in Cornwall, down at the southwest tip of England. Here, streets and structures date from centuries back and the country folk still wrest their simple living from fish trawling in the cold, gray Channel waters. Mr. Moorhouse has caught a deal of this physical and spiritual color in his one reel film." Movie Makers, July 1936, 278.

"A. Scott Moorhouse of Toronto, Ontario, entered a combination black and white and Kodachrome subject in 'Village by the Sea.' This picture went very far in the finals and is highly deserving of the honorable mention it receives." American Cinematographer, Feb. 1936, 73.
---
Date produced: 1932
Filmmaker(s):
Description:
"Those who have been in the San Francisco-Oakland district will surely remember the impression made by the harbor and shipping: well, Mr. Fox utilized this as a basic part of his story. Moreover, he utilized a little-known aspect of it — the port of "Ghost Ships" — a section of the harbor in which scores of old, condemned sailing-ships and some old shipping-board steamers, too, are tied up, decommissioned, and slowly rotting, cared for by a few old sailors turned watchmen. Mr. Fox used this background, and, for actors, he chose one of these old sailor-watchmen and his dog. His film was a simple little picture, but more than ordinarily interesting because of the way he wove his background into the story, and the fact that everything combined to make the film natural — believable." American Cinematographer, March 1934, 468.
---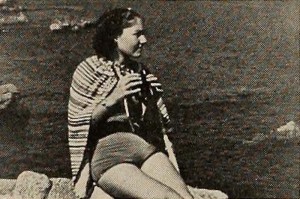 Date produced: 1938
Filmmaker(s):
Description:
"The praises of California's beautiful scenery, so often sung, rarely have been intoned as convincingly as in West Coast, by W. W. Champion. The high standard in the selection of scenes, to be noted first in the choice of shots around lovely Monterey Bay, in itself would make this picture exceptional. Added to that quality are artistic compositions and sequencing remarkable for its unstilted continuity. As the picture's subject shifts from the harbor to the town of Monterey and then down the coast to Carmel, the historical features of this section of California are brought out clearly, while the pleasures of country club and bathing beach add human interest. Smoothly and swiftly, by means of expertly executed transitional devices and fades, the story of life unfolds against a background that is colorful and charming." Movie Makers, Dec. 1938, 617.
---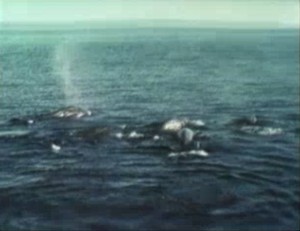 Date produced: 1986
Filmmaker(s):
Description:
"In January 1986, Dr. Robbins Barstow of Wethersfield, Connecticut, filmed a two-week cruise circumnavigating Mexico's Baja Peninsula. The trip included close encounters with seven different species of cetaceans -- Gray, Humpback, Bryde's, and Blue Whales, three kinds of dolphins, and giant elephant seals." Archive.org
---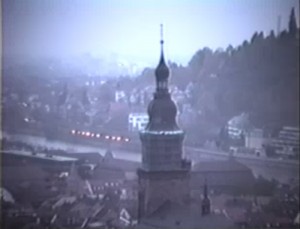 Date produced: 1992
Filmmaker(s):
Description:
"In October 1992, Connecticut Folksinger Donald Sineti visited Heidelberg, Germany, with global whale advocate Dr. Robbins Barstow, to sing for whales in a German-American cultural exchange program. Enjoy song concerts in castles, campus, city streets, and countryside." Archive.org
---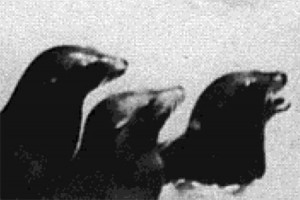 Date produced: 1958
Filmmaker(s):
Description:
"A student of nature, Vince Hunter has filmed this delicate study romancing the wild shores of the Pacific coast with its thunderous waves on the rocky ramparts of Oregon and the calm of the tidal basins of the southern area. We feel the power in the maelstrom of wild combers, with the spindrift flowing in the wind like the mane of excited stallions racing to the shore. The birds, animals, and tidal growth on the offshore islands are rarely seen in pictures. An experience for those who love the sea and are charmed by its moods" PSA Journal, Nov. 1958, 46.
---
Date produced: 1955
Filmmaker(s):
Description:
"Views from ground of Salt Lake City skyline, Antelope Island, the train causeway, a passenger train, the salt flats, salt crystallization on rocks, brine shrimp, auto racing on the salt flats, seagulls (with sound), sail boating, swimmers at Saltair, Sunset Beach, the marina, water skiers, boat painting, and the Utah State Capitol building." University of Utah Marriott Library.
---
Total Pages: 7