---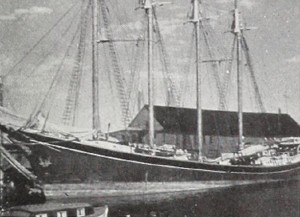 Date produced: 1942
Filmmaker(s):
Description:
"Harley H. Bixler has made a competent travel study of Prince Edward Isle in his film, Canada's Garden Province. Rural and urban scenes, water and landscapes strike a balance in this thorough coverage of an enchanting scenic spot. One feature of Mr. Bixler's style is his ability to exclude irrelevant material and to include only those shots that are necessary to his descriptive narrative. Good judgment in the rotation of long and medium shots and closeups gives the movie interest and variety that lifts it above the usual run of travel pictures. Impeccable cinematography and a genuine appreciation of the atmosphere and mood of the surroundings are other distinguishing features." Movie Makers, Dec. 1942, 507.
---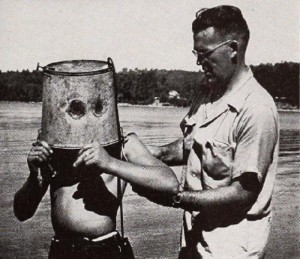 Date produced: 1942
Filmmaker(s):
Description:
"Kendall T. Greenwood, who has proved his competence in a number of detailed industrial records, turns with Incident from Life to the ways of a growing lad and achieves a clear and carefully observed record of his own youngster that will, in years to come, testify to the fact that his father took the boy seriously. Mr. Greenwood's picture is a compliment to his son and, as we think it over, an unintentional compliment to an understanding father as well. Young Greenwood is a reader. In the course of his reading, he comes upon the subject of diving, but he does not let the matter rest there. Paralleling the "spool and old coal hod" of another inventor, he contrives, out of the detritus of a trash heap and a cautious borrowing from Dad's camping outfit, a diving bell that works so successfully that he goes down with it into a lake near the family home. Father maintains an almost incredible calm and communicates some of it to his wife, although Mrs. Greenwood's face is a study, when the boy's young helper fouls the airline and has to be assisted by Mr. Greenwood. But all ends well, as an absorbing and well made picture comes to a close. Director, actor and cameraman (although Mrs. Greenwood must have lent needed aid), Mr. Greenwood has made a family film that is dignified and interesting and, above all, is one that Junior need not shrink from, as it is shown in later years." Movie Makers, Dec. 1942, 506.
---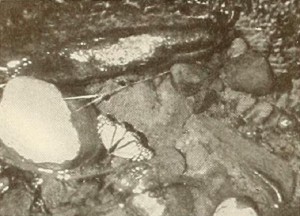 Date produced: 1941
Filmmaker(s):
Description:
"The very great faculty of Robert P. Kehoe for seeing natural beauty and giving it an individual and entirely original expression in film enables him, in Brookside, to reach a new height in cinematography, because he has added to that faculty an attention to the business of continuity. Like Tennyson's Brook, Mr. Kehoe"s film starts to go somewhere, keeps going and gets there, while we who watch the going see, by the brookside, some of the loveliest — but tripodless — footage of water, flowers and woodland that any landscapist could want to come by. The final sequence of Mr. Kehoe's picture has a tragic tenderness that is almost too poignant, since he has filmed the funeral progress down the darting brook of a lustrous butterfly that ventured too close to the water and was sucked into it. With wings outspread, the little body goes past us into '"yesterday's ten thousand years" as the film ends." Movie Makers, Dec. 1941, 565.
---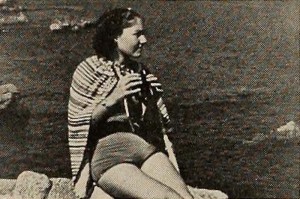 Date produced: 1938
Filmmaker(s):
Description:
"The praises of California's beautiful scenery, so often sung, rarely have been intoned as convincingly as in West Coast, by W. W. Champion. The high standard in the selection of scenes, to be noted first in the choice of shots around lovely Monterey Bay, in itself would make this picture exceptional. Added to that quality are artistic compositions and sequencing remarkable for its unstilted continuity. As the picture's subject shifts from the harbor to the town of Monterey and then down the coast to Carmel, the historical features of this section of California are brought out clearly, while the pleasures of country club and bathing beach add human interest. Smoothly and swiftly, by means of expertly executed transitional devices and fades, the story of life unfolds against a background that is colorful and charming." Movie Makers, Dec. 1938, 617.
---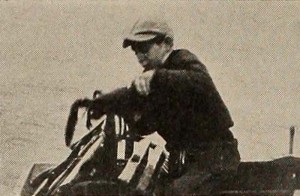 Date produced: 1938
Filmmaker(s):
Description:
"The story, older than the craft of lobster fishing, of a ten year old boy earning his own first few pennies is told beautifully and sensitively in Riches from the Sea, by T. J. Courtney. As simple and human as the life of those it pictures, this film captures the spirit of the young fisher boy as he goes about his work of baiting and dropping lobster pots. They are his own, just given by his father. The money he makes from selling the lobsters he catches, some of which he boils on the beach, is also his own. Finally, when the last one is purchased by tourists along the dusty road and the boy races to the village, clutching his coins, to buy the coveted store window toy, the picture swells to its climax, fully equal to the importance of the occasion in the youngster's life. Lovely angles and expert composition bring beauty in black and white to the photography, and the acting, by Philip Boutilier and his little sister Lorraine, of Seabright, Nova Scotia, is unaffected and agreeable. This photoplay illustrates how completely the locale and life of an interesting community can be conveyed by threading it on a simple story of human nature." Movie Makers, Dec. 1938, 597.
---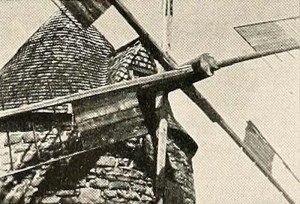 Date produced: 1937
Filmmaker(s):
Description:
"The majesty of one of North America's greatest rivers is the theme of Walter Downs's Saga of the St. Lawrence. Stunning Kodachrome views of this mighty stream picture it from the decks of a river steamer. The ship is used as a mechanism for carrying the continuity theme forward and for providing smooth "trucking" shots of the passing shoreline. Brief stops offered the opportunity for sequences that show the character of the country and its people with the sympathy and understanding of one who knows the region well. These also punctuated the film in a pleasant and interesting fashion. The picture is accompanied by a musical background and some sound effects, all done by double turntable. This is a gracious and capable film of high photographic quality." Movie Makers, Dec. 1937, 630.
---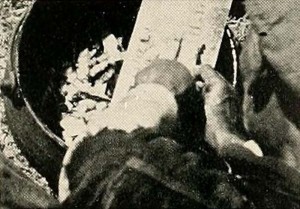 Date produced: 1936
Filmmaker(s):
Description:
"Porpoise Oil presents a cleverly planned and charming story that shows how the Indians of the upper St. Lawrence region live today and how their ancestors obtained oil from the porpoise of the neighboring bays. Dr. Leighton was fortunate enough to find an old Indian who, in his younger days, had been a champion porpoise hunter and the picture tells in Kodachrome how the fish was shot and the oil tried. This constitutes an important document of Indian craft that, otherwise, in time would be lost to the world. A touch of humor throughout and a surprise ending serve to spice the film and to make it the excellent study that it is instead of a routine record film. The continuity is well developed and the photography is of good quality." Movie Makers, Dec. 1937, 630.
---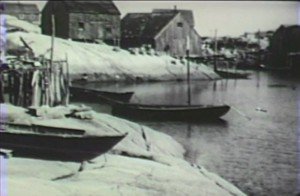 Date produced: 1935
Filmmaker(s):
Description:
"In Ultima Thule and Peggy's Cove, produced by Edward A. Bollinger, ACL, and Mrs. Bollinger, one finds what must be the ultimate in beautiful scenic photography, magically infused throughout with a sensitive feeling for the relationship of ordinary people to their natural backgrounds. Beyond the veritable perfection of many of the scenes in these pictures it seems impossible for camera and film to go, even when guided by skill and imagination as superb as Mr. and Mrs. Bollinger's. Compositions, cutting and sequence structure are incisive and stirring, while the title wordings and execution leave little to be desired in suave good taste. The two subjects are first and last reels of a four reel study of Nova Scotia, in which, it is understood, Mr. Bollinger has done the camera work and his wife the editing and titling. It is a happy combination, from which have resulted documentary reels of magnificent skill and breathtaking beauty." Movie Makers, Dec. 1935, 550.
---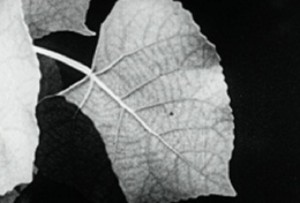 Date produced: 1932
Filmmaker(s):
Description:
"Portrait of a Young Man, by Henwar Rodakiewicz, ACL, is a triumph of fine photography and sensitive imagination. Abstract in treatment, and speaking through delicately rhythmed scenes of smoke, leaves, grasses, the sea, machinery and the heavens, this film is an attempt to portray in graphic terms a young man's reactions to the beauty, force and mystery of the natural world. In producing the final three reel version, Mr. Rodakiewicz has filmed deliberately toward the one end for more than three years and in many different locales. Although using largely material to be found in nature, he has so transmuted it, by the creative artistry of his selection and control, as to get from each selected scene, not a mere reproduced likeness, but a trenchant and symbolic image. Portrait of a Young Man is beautiful, exciting, workmanlike and distinguished." Movie Makers, Dec. 1932, 538.
---
Total Pages: 7