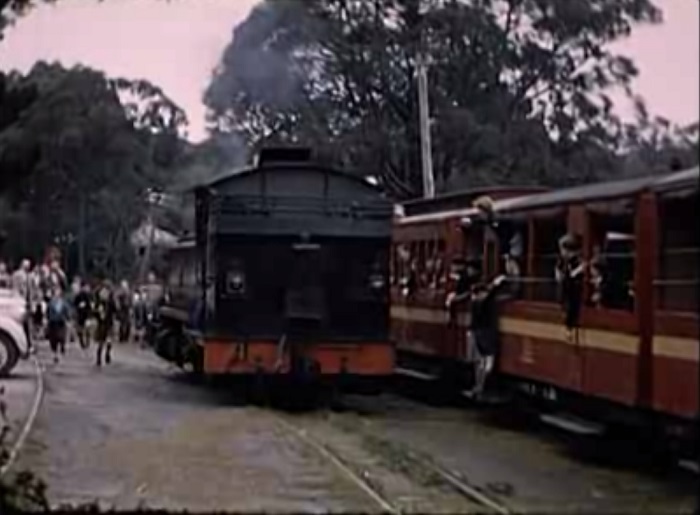 Date produced: 1958
Filmmaker(s):
Country of Production:
United States
Languages:
English
Duration:
01:15:21
Length:
2 reels
Format:
16mm
Colour:
Kodachrome
Sound Notes:
Silent
Awards/Recognition:
University of Wisconsin-Madison Libraries list of titled amateur films
Description:
"Amateur travelogue of an extensive trip to Australia photographed and produced by "The Traveling Sebrings," Lewis B. Sebring, Jr. and Alice P. Sebring. Lewis B. Sebring, Jr. was a journalist and war correspondent for the New York Herald-Tribune, who reported on combat in the Southwest Pacific Area theater during World War II. The trip documented in this film, which they referred to also as "An Odyssey to Australia" covers the entire continent of Australia, from Sydney, Melbourne, Adelaide, Port Augusta and Kalgoorlie, Perth, and Brisbane, and everything in between, usually documented via passenger train. In each city, the film expertly documents landscape, architecture, and people, as well as rural areas and animals." Wisconsin Historical Society.
Resources:
This film is a part of the Lewis B. Sebring papers, 1830-1976 collection held by the Wisconsin Historical Society Archives.
Locations:
Sydney, New South Wales (Filming)
Melbourne, Victoria (Filming)
Adelaide, South Australia (Filming)
Port Augusta, South Australia (Filming)
Kalgoorlie, Western Australia (Filming)
Perth, Western Australia (Filming)
Brisbane, Queensland (Filming)
Subjects:
Genre:
Form:
Repository:
Wisconsin Historical Society
Screenings:
Screened at the Emmanuel Missionary College on Oct. 31, 1959: Berrien Springs, MI
Screened at the Roosevelt Junior High School auditorium on Feb. 18, 1960: Middletown, OH
Video Link:
---