---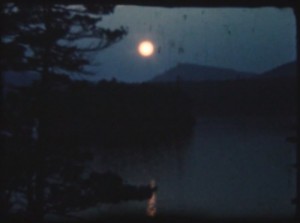 Date produced: 1942
Filmmaker(s):
Description:
"Land of My Dreams, Joseph J. Harley, ACL, will tell you, is a simple record of fun and friends. As such, it is an attractive piece of Kodachrome, colorful in its camera work, leisurely in its pace (400 feet, 8mm.) and frankly sentimental in its outlook. Lake Saranac and the Harley summer cottage comprise the land of Joe Harley 's dreams, although his myriad friends of ten years' standing play a large part in that Elysium. You see them throughout the film, going about their fishing and boating, picnics and swimming with an infectious zest and good humor. The record is climaxed with a detailed presentation of a grand communal party, at which each of the guests is required to put on some sort of skit or bit of entertainment." Movie Makers, June 1944, 246.

Note of warning: the "communal party" referenced in the description above includes a performance in blackface.
---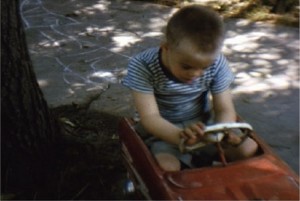 Date produced: 1960
Filmmaker(s):
Description:
""Think of Me First as a Person" is a short documentary about a boy with Down Syndrome. The footage was shot on 16mm in the 1960s by the boy's father, Dwight Core, Sr. The filmmaker's grandson, George Ingmire, completed the film forty years later. This film explores perceptions about Down Syndrome from multiple viewpoints: the boy, his sister and the father. The sincere tone and heartwarming narration by the father lends a remarkable poignancy to this film. The story that unfolds within this documentary is sure to shed light on both the struggles and blessings of raising a child with special needs." thinkofmefirstasaperson.com
---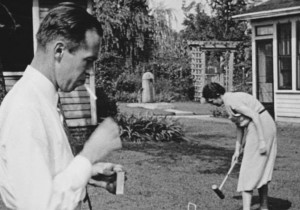 Date produced: 1938
Filmmaker(s):
Description:
""Our Day" is a smart, entertaining day-in-the-life portrait of the Kelly household, shown in both idealized and comic ways. This silent 16mm home movie uses creative editing, lighting and camera techniques comparable to what professionals were doing in Hollywood. His amateur cast was made up of his mother, wife, brother and pet terrier. "Our Day" also contains exceptional images of small-town Southern life, ones that counter the stereotype of impoverished people eking out a living during the Depression. The 12-minute film documents a modern home inhabited by adults with sophisticated interests (the piano, literature, croquet) and simple ones (gardening, knitting, home cooking). Kelly, a newspaperman, was also an accomplished photographer, painter, and writer. He began shooting film in 1929 and continued until the 1950s." Library of Congress (U.S.)
---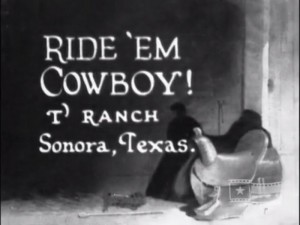 Date produced: 1929
Filmmaker(s):
Description:
"Produced by Edwin S. Mayer, this 1929 amateur film documents life and work on the T-Half Circle Ranch near Sonora. Ranch hands first herd cattle for branding and de-horning. Then, they turn to working the sheep, sorting them into separate classes before shearing wool. Later, the ranch hands battle a prairie fire on the property. In addition to outlining ranch operations, Mayer also introduces his family and colleagues. At the conclusion, Edwin and his wife Minnie join another couple to explore Carlsbad Cavern in New Mexico. The cave is now the primary attraction of Carlsbad Caverns National Park. Please note, this film contains a racist joke regarding African Americans. The Texas Archive of the Moving Image does not condone this language, but presents the film as it was originally created, because to do otherwise would be the same as to claim this discrimination never existed" Texas Archive of the Moving Image.
---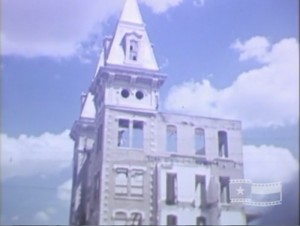 Date produced: 1953
Filmmaker(s):
Description:
"This collection of 16mm clips was originally shot and compiled in the 1950s by W.H. Tilley. Footage features images of downtown St. Louis (including St. Louis Union Station), Philadelphia's Independence Hall, 'Demolishing of Deaf School' (1956), the Texas State Capitol and Congress Avenue, Barton Springs (1953), exterior and interior views of the Tilley home (1953), the flag and Capitol building at sunrise, and sightseeing in Montreal (including parades, a carriage, and views from Mt. Royal)" Texas Archive of the Moving Image.
---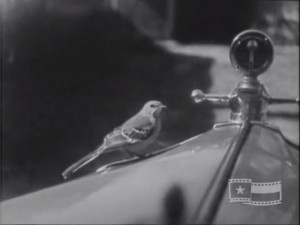 Date produced: 1911
Filmmaker(s):
Description:
"This film includes material originally shot by the Tilley brothers in the 1910s and 1920s. W.H. Tilley later edited, compiled, and transferred these clips to 16mm, adding caption from his perspective forty years later. Scenes of note include a Krit Motor Car demonstration (1910s), a circus parade on Congress Avenue (facing the Capital, 1912) in Austin. While the brothers worked commercially in filmmaking, these clips exhibit their practice as amateur filmmakers that captured footage of personal experiences" Texas Archive of the Moving Image.
---
Date produced: 1970
Filmmaker(s):
Description:
"Film is about what happens when a two-minute power failure causes a blackout. Cameras caught before and after scenes in four houses, titled 'Daughter's Date,' 'The Ladder,' 'Cat and Dog,' and 'Women.' " Archives of Ontario.
---
Date produced: 1967
Filmmaker(s):
Description:
"Film is about a siamese cat statue that Aunt Emily gives to her nephew George who gives it to his brother. Eventually someone gives it to Aunt Emily who gives them a cheque for $1,000" Archives of Ontario.
---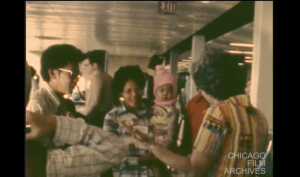 Date produced: 1980
Filmmaker(s):
Description:
"An amateur documentary film about the arrival of a Chinese-Vietnamese family to Deerfield by way of a refuge camp in Hong Kong. The Zion Lutheran Church of Deerfield sponsored the family's arrival." Chicago Film Archives
---
Date produced: 1955
Filmmaker(s):
Description:
"Film depicts a club picnic held at a Eaton Hall Farm. Film includes title cards. Footage includes families at picnic, playing games, canoeing, swimming and people filming with motion picture cameras" Archives of Ontario.
---
Total Pages: 9