---
---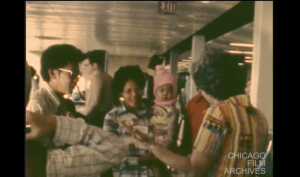 Date produced: 1980
Filmmaker(s):
Description:
"An amateur documentary film about the arrival of a Chinese-Vietnamese family to Deerfield by way of a refuge camp in Hong Kong. The Zion Lutheran Church of Deerfield sponsored the family's arrival." Chicago Film Archives
---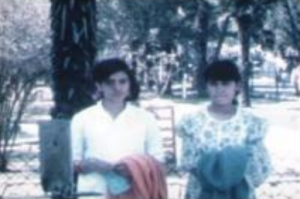 Date produced: 1971
Filmmaker(s):
Description:
"Esta cinta se basaba en una idea de David Celestinos de enviar a diversos equipos de filmación a desarrollar historias sobre lo que ocurre un domingo en la Ciudad de México de manera simultánea. El resultado fue interesante, en la medida en la que muestra la cotidianidad dominguera de diversos personajes que provienen de distintas clases sociales: un borracho llega con su compadre a la casa de la vecindad y es recibido de mala manera por la mujer, un grupo de juniors pasa el día en Cuernavaca, un hombre solitario recorre las calles y parques del centro de la Ciudad de México, un velador se aburre en el edificio que custodia, dos sirvientas pasan el día en Chapultepec, una familia clasemediera que va a misa y a pasar un día de campo... La cinta sigue el planteamiento hecho por el neorrealismo italiano de no convocar actores profesionales para presentar historias sencillas, ligeramente dramatizadas" (Vázquez Mantecón, 2012.

"This film was based in an idea by David Celestinos of sending diverse filming crews to develop stories about what happens simultaneously on a Sunday in Mexico City. The result was interesting since it showed the Sunday everydayness of diverse characters from different social classes: a drunk man arrives at his friend's house in a poor neighborhood and is received in a bad way by a woman, a group of juniors that spend their day in Cuernavaca, a lonely man that goes through the streets and parks of Mexico City, a night watchman that is bored in the building he is in charge of, two maids that spend the day in Chapultepec, a middle class family that goes to mass and to have a picnic... The film follows the idea posed by Italian Neorealism of not using professional actors to present simple stories, slightly staged" (Vázquez Mantecón, 2012).
---
Date produced: 1962
Filmmaker(s):
Description:
"Twin boys wreak havoc on a park when their dad falls asleep on their picnic." Sacramento Public Library.
---
Date produced: 1927
Filmmaker(s):
Description:
"Clyde Hammond, of 65 Murdock Street, Youngstown, Ohio, won an honorable mention in the 16 millimeter division for his study of country life, 'The Dragon Fly.'Mr. Hammond worked out a strong atmospheric study of a selfish country boy, home from college, and his hard-working farmer father."Photoplay, Jun. 1928, 137
---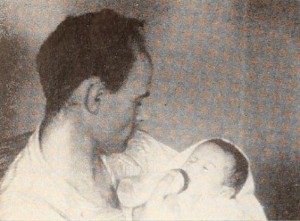 Date produced: 1952
Filmmaker(s):
Description:
"Here, in Duck Soup, is the true life blood of amateur movie making — the family film. Since the hobby's very beginning in 1923, and consistently through the years since that time, more persons have bought more amateur movie cameras to take family films than for all other reasons put together. And yet look at the results! Or better still, don't look at them — for they are on the average an incoherent hodgepodge of over and underexposure, unsteady camera handling and wild panning on disconnected mementos of familiar milestones. Duck Soup, for those filmers who are lucky enough to see it, should change all that. For here is a well planned and crisply executed family film which has a beginning, a middle and an end. It has also precise camera work, fluid sequencing, and lighting on the children which will delight the heart of all home filmers. Do not, however, let these disciplined excellencies mislead you. For, above all else, Duck Soup is no stodgy exercise in family record keeping. These people had fun! Look . . . Duck Soup is a rollicking, rambunctious saga of what happens in a household when Pop, charging recklessly that the trials of homekeeping are "duck soup," is deserted for a few days by his deserving wife. What happens, as Pop gets the works from a quintet of utterly engaging youngsters, shouldn't happen (as they say) to a dog. There is stolid, well-meaning Tim, who, returning from the corner store, mangles a loaf of bread beyond all human use; there is demure and lovely Ellen, who plays the bride with Mom's best lace tablecloth; there are Greg and Kevin, impish and angelic twins, who roughhouse their way through the afternoon nap, bathing, haircuts and countless other high-spirited adventures. And there is, finally, Gary, the baby, who bawls like a foghorn and is Pop's particular problem-of-the-day. Duck Soup, in recounting these hilarious misadventures, is not a "great" film in the majestic sense of the word. (Majesty would be impossible in the face of that Lawler brood!) But it is family filming of the finest sort. It is warm, winning and alive with good spirits. Duck Soup is the best of the Ten Best for 1952 — and it richly deserves the Maxim Memorial Award which it has won." Movie Makers, 1952, 323-324.
---
Date produced: 1933
Filmmaker(s):
Description:
A film about a mother who thinks her family has won a competition in their local newspaper. When a series of unfortunate events happen after, the mother is relieved to find out she was only dreaming.
---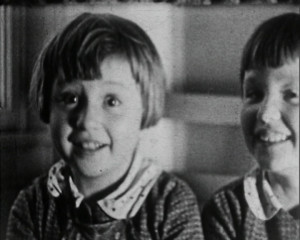 Date produced: 1933
Filmmaker(s):
Description:
"Documentary. The holidays of two young children, Heidi and Erika, in the area of the Danube. Shots of the landscape, bathing, playing with animals, visits to the abbey at Melk and a castle" (EAFA Database).
---
Date produced: 1934
Filmmaker(s):
Description:
"Among the pictures awarded Honorable Mention is An Evening at Home, by Arthur E. Ojeda, ACL, a rare achievement in film planning — the family picture of interest outside the family. In it the father arrives home from his work and is greeted by the children. Soon, after the bedtime story, they toddle off upstairs, leaving the domestic stage clear for the grownups' dinner and the subsequently arriving neighbors. There follow a shaker of friendly drinks and a session of jigsaw puzzling after which the guests depart. The last lights go out and the film is over. Mr Ojeda's treatment of this theme is clearly sequenced, told without titles and mostly in closeups. Honorable mention was well deserved by the definite interest which he brought to the subject. With more perfect technical execution, an even greater honor might have been won by this family film." Movie Makers, Dec. 1934, 546.
---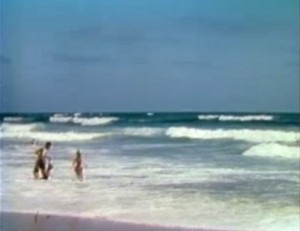 Date produced: 1961
Filmmaker(s):
Description:
"During five summers from 1957 to 1961, the five-member Barstow family of Wethersfield, Connecticut, set out to visit all 48 of the then United States of America on a series of month-long camping trips. Part I includes seeing famous sites from "America's History" in 24 Eastern, Northern, and Southern states." Archive.org
---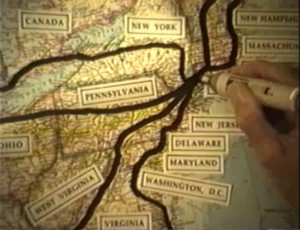 Date produced: 1961
Filmmaker(s):
Description:
"During five summers from 1957 to 1961, the five-member Barstow family of Wethersfield, Connecticut, set out to visit all 48 of the then United States of America on a series of month-long camping trips. Part II showcases "America's Wonderlands" with 18 National Parks and other exciting attractions in the great Northwest and Southwest." Archive.org
---
Total Pages: 15