---
Date produced: 1976
Filmmaker(s):
Description:
Película argumental en la que un adolescente enamorado de una artista descubre que está no merece sus desvelos y vuelve a su vida normal de joven estudiante.

Fiction film in which a teenager in love with an artist discovers she is not worth losing sleep over, and the goes back to his regular young student life.
---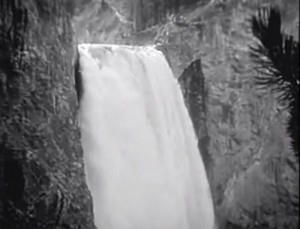 Date produced: 1936
Filmmaker(s):
Description:
"An eight week Western camping trip in the summer of 1936 by seven boys from the Hartford, Connecticut area, under the leadership of Ken Strong, a Hartford Seminary graduate. Filmed by then teenage amateur movie maker Robbins Barstow (1919-2010)." Center for Home Movies.
---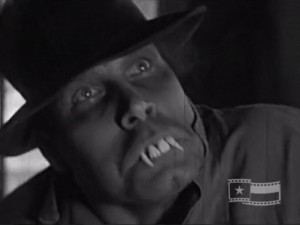 Date produced: 1964
Filmmaker(s):
Description:
"This amateur horror film, made by longtime Austin resident Ramon Galindo, follows a group of kids as they go fishing. When one girl falls and injures herself, she is taken by a Frankenstein-esque villian to an abandoned, rural house where he prepares a potion to give her as she lays on skeleton bones. When the girl makes a run for it, her friends and a sheriff's officer join in to help rescue the girl and capture the villain. This film was made in 1964 with children from Austin's Travis Heights neighborhood. Austin local Chris Crow plays the villain and commissioned the music for the film locally. It was shot in Hays County between Kyle and San Marcos, Texas" Texas Archive of the Moving Image.
---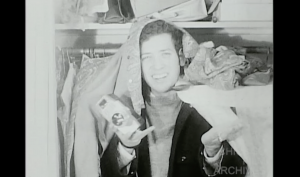 Date produced: 1970
Filmmaker(s):
Description:
"This collaborative student film follows a confused young man throughout his day, as he navigates various environments (church, neighborhood streets, parties, etc), never seeming to fit in. Beatles songs featured prominently throughout." Chicago Film Archives
---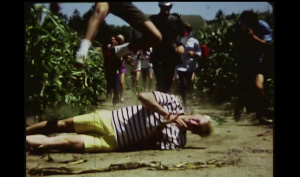 Date produced: 1971
Filmmaker(s):
Description:
"The film depicts a Boy Scout's walk through a rural setting. He's later joined by a group of children who follow him through meadows and corn fields." Chicago Film Archives
---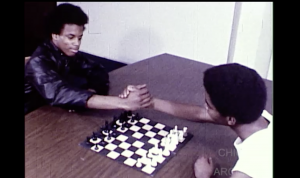 Date produced: 1972
Filmmaker(s):
Description:
"A South Shore High School student film that is an allegory on the wastefulness of war and the duplicity of those who wage it. Filmmaker Wayne Williams, who was 17 at the time, cuts back and forth between a chess game and a guerrilla theater war game to underscore the sense of importance of the fighters and the cynicism of those who control their lives - and deaths." Chicago Film Archives
---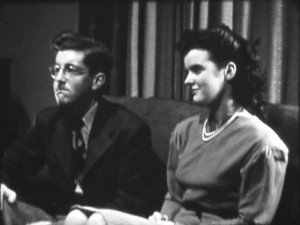 Date produced: 1946
Filmmaker(s):
Description:
At home in the evening, a sophisticated young woman entertains an awkward male friend of her brother. They make small talk and dance to records -- but the boy's social anxiety overwhelms him, and he disappears in a puff of her cigarette smoke. (D.J. Duffy)
---
Date produced: 1967
Filmmaker(s):
Description:
"Teenagers...embark on a space mission to explore Alpha Centauri, the second closest star to Earth. The film follows the astronauts during the preparation for their mission, their journey through space, and finally, their encounters with life on Alpha Centauri. The end of the film portrays the astronauts and the Alpha Centaurians coming together in a utopian gathering, complete with cheerleaders, a pony, and an astral princess." Andrea McCarty, http://oldfilm.org/content/mission-alpha-centauri-0
---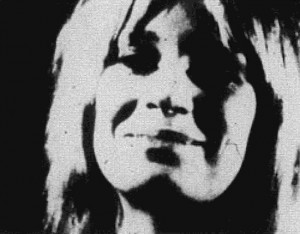 Date produced: 1971
Filmmaker(s):
Description:
"Film is a fictional story about a teenaged woman named Vanessa who returns to her Yorkville home to find that her parents are at a cocktail party and her sister is being babysat by someone who isn't what 'she' seems" Archives of Ontario.
---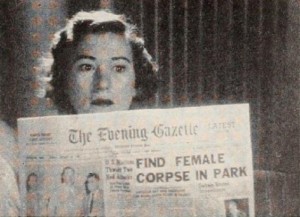 Date produced: 1952
Filmmaker(s):
Description:
"A teen-aged girl — whose imagination has been excited by murder headlines in the local paper — and a mysterious new boarder in her mother's home are the ingredients of The Man With The Box, a superlative melodrama by James L. Watson. For here is as hair-raising a thriller as you could want to see. Mr. Watson tells his story through the interplay of image and counterimage, without benefit of dialog, and he tells it simply and well. Taut and well paced, the film should hold any audience in suspense-filled excitement from its quiet and clearly stated beginning right up to the shock of its logical and terrifying conclusion. The small cast has been cunningly chosen and wisely directed. The players, Cathy Moss as the inquisitive young girl and John Dowell as the strange boarder, give restrained yet moving performances, sustaining the film's mood admirably. The accompanying score not only complements the story line: it becomes, excitingly, an integral part of it. The Man With The Box returns to the first principles of the silent cinema with rewarding vitality." Movie Makers, Dec. 1952, 399-400.
---
Total Pages: 2