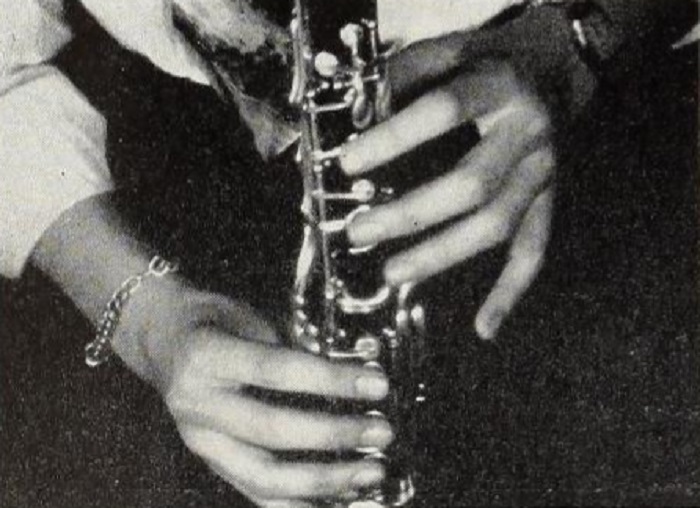 Date produced: 1950
Filmmaker(s):
Languages:
English
Length:
300 ft
Format:
16mm
Colour:
Kodachrome
Sound Notes:
Silent
Sound:
With music on tape.
Awards/Recognition:
ACL Ten Best 1950
Description:
"Almost since the beginning of amateur movies, the dawn-to-dusk continuity has been a perennial favorite in personal movie making. In Hands Around the Clock, William Messner presents a suave and refreshing variation on this well-worn theme. For in his version, as the title suggests, only a pair of hands (apparently belonging to a talented teen-aged youth) portray the morning-to-midnight activities being pictured. Outstanding in Mr. Messner's production is the implicit evidence of exact and imaginative planning. Scene flows into scene, and sequence into sequence, with an effortless ease which finds every transition in exactly the right place. Mr. Messner's musical score is pleasantly suitable, excellently recorded and accurately synchronized. The producer of Maxine's Big Moment, a 1948 Ten Best, has taken a big step forward in creative filming." Movie Makers, Dec. 1950, 464.
Resources:
Discussed by Messner in "Comedy in Closeups" (Movie Makers, March 1951, 84-85, 101-102). The article shares technical information regarding the film's production. Film stills are shown.

Messner also offers technical advice specific to film sound, with reference to the production of Hands Around the Clock, in "Tips on Tape Recording" (Movie Makers, Sept. 1952, 238-239, 252-254).

The film placed first in the "story class" of a film contest sponsored by the Mineola State Fair in 1952 (Movie Makers, Oct. 1952, 279).
Subjects:
Genre:
Form:
Tags:
Screenings:
Screened by the Hartford Cinema Club in 1950: Hartford, CT
Screened by the Amateur Movie Society of Bergen County in 1951 and 1953: Bergen County, N.J.
Screened by the Metropolitan Motion Picture Club in 1951: New York City, N.Y.
Screened by the Amateur Cinema Club of Buffalo in 1951: Buffalo, N.Y.
Screened by the Vailsburg Cine Club in 1951: Newark, N.J.
Screened by the Amateur Motion Picture Society of Denver in 1952: Denver, CO
Screened by the San Jose Movie Club in 1953: San Jose, CA
---
Do you know where this film is? Get in touch with us at amdb@ucalgary.ca.