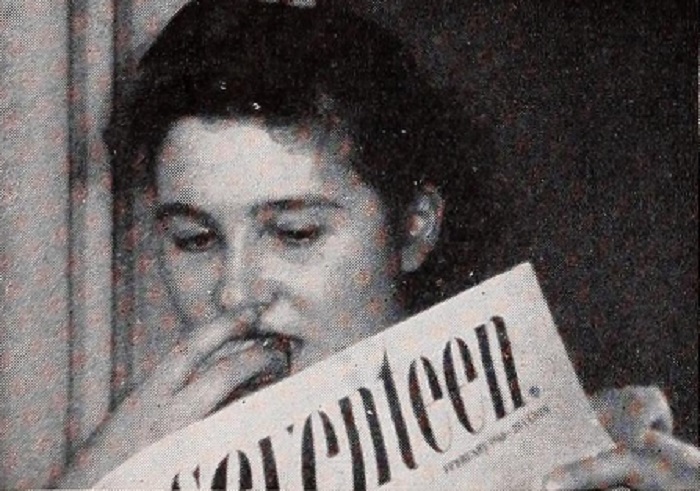 Date produced: 1948
Filmmaker(s):
Languages:
English
Length:
300 ft
Format:
16mm
Colour:
Kodachrome
Sound Notes:
Silent
Sound:
With music on disc.
Awards/Recognition:
ACL Ten Best 1948
Description:
"In Maxine's Big Moment, William Messner proves that he knows the language of the motion picture, for he tells his tale in true visual terms. No subtitles are used, nor are they needed. This is a small film but a suave one, scarcely more than a vignette, as it recounts the excitement of a teen age girl's first formal dance. In it, the producer has used high key lighting that is eminently suitable in portraying a lovely young girl anticipating and preparing for a party. The choice of softcolor backgrounds adds immensely to the mood of the film, and the imaginative mirror shots in which the young lady pins a corsage to her gown are noteworthy. Fine editing and smooth transitions, in addition to good acting, combine to make a delightful and entertaining home movie." Movie Makers, Dec. 1948, 476.
Resources:
The film won third award in the "Family Film" class of a Smokey Mountain Movie Club amateur movie salon in 1949 (Home Movies, Nov. 1949, 590).
Subjects:
Genre:
Form:
Screenings:
Screened by the Smokey Mountain Movie Club in 1949: Asheville, N.C.
Screened by the Metropolitan Motion Picture Club in 1949: New York City, N.Y.
Screened by the Amateur Cinema Club of Buffalo in 1950: Buffalo, N.Y.
Screened by the Vailsburg Cine Club in 1950: Vailsburg, N.J.
Screened by the Amateur Movie Society of Bergen County in 1953: Bergen County, N.J.
Screened by the Amateur Motion Picture Society of Denver in 1953: Denver, CO
---
Do you know where this film is? Get in touch with us at amdb@ucalgary.ca.