---
---
Date produced: 1928
Filmmaker(s):
Description:
"Jac Thall, of 957 77th Street, Brooklyn, N.Y., a publicity man for theatrical circuit, captured the fourth prize in the dramatic division for his little serio-comedy of the tribulations of a Povery Row movie company. This was called 'A Quickie' and was marked by some unusual amateur acting by Helen Johnson. The photography of Mario D'Giovanni, 45 Garmine Street, New York, was admirable too. 'A Quickie' was shot with a Bell and Howell on 35 milimeter film and was made chiefly on Staten Island." Photoplay, Nov. 1929, 86.
---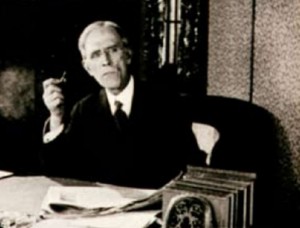 Date produced: 1938
Filmmaker(s):
Description:
"A family collaboration between Alexander Black and his son Malcolm, this film frames an excerpt from Adolph Zukor's 1919 Paramount Screen Magazine film The evolution of the picture play, made on the twenty-fifth anniversary of Black's first picture play performances, with 1938 Kodachrome footage of Alexander Black addressing the camera and reading a 1919 letter from Zukor affirming Black's status as a cinema pioneer." UC Berkeley Library.
---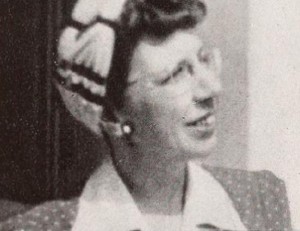 Date produced: 1943
Filmmaker(s):
Description:
"Behind the Scenes was filmed by Mildred J. Caldwell while the Long Beach Cinema Club was making Fire From the Skies, a civilian defense movie. This production skillfully presents an entertaining record of the problems and the confusion that beset amateur motion picture activities, and it shows how a successful picture can be produced in spite of them." Movie Makers, Dec. 1943, 477.
---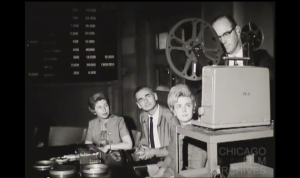 Date produced: 1963
Filmmaker(s):
Description:
"A silent documentary that follows a group from Central Cinematographers as they view, discuss and shoot films. The process of filmmking becomes transparent as the actors are seen alongside the equipment that lights and films them as well as the large number of people that are needed to prepare for a scene." Chicago Film Archives
---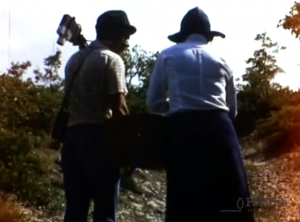 Date produced:
Filmmaker(s):
Description:
El filme comienza con una mujer lavando sus manos y arreglando su cabello, después pone plantas en una canasta y camina felizmente por un sendero en el que recoge algunas flores. Un hombre (el cineasta) prepara su cámara en medio del campo, cuando de repente ve a la mujer y empieza a filmarla a la distancia. Después de varias tomas, el hombre se acerca a la mujer y habla con ella, para después irse juntos a un lugar más poblado. Cuando el cineasta deja su cámara y equipo en una banca, un grupo de gente sale de un edificio para perseguirlo con palos y horcas.

The film begins with a woman washing her hands and fixing her hair, she then takes some plants and a basket and walks happily through a path where she picks up some flowers. A man (the filmmaker) in the middle of the countryside is preparing his camera, when suddenly he sees the woman and starts making shots from a distance. After several shots the man approaches the woman talks to her and they leave together towards a more populated place. While the filmmaker leaves his camera and equipment on a bench, a group of people step out of a building to chase him with sticks and pitchforks.
---
Date produced: 1935
Filmmaker(s):
Description:
"The relatively short photoplay, Choosing a Scenario, has been awarded Honorable Mention because it is a smooth and superficially brilliant example of comedy film story making. Originally produced as one of the entries in a group filming contest conducted by the Cinema Club of San Francisco, the picture took first award in that contest for its director, William Palmer. ACL, its cameraman, K. G. Stephens. ACL, and its lone actor, J. Oliver Tucker, ACL. Although comparatively slight in significance, it offers fine photography, intelligent cutting, effective angles and deft acting in telling a clever story with lively tempo." Movie Makers, Dec. 1935, 551.
---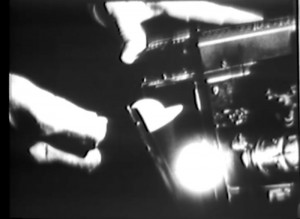 Date produced: 1939
Filmmaker(s):
Description:
"On camera techniques. Illustrates poor photographic scenes, what caused them, and how to avoid them." National Archives.
---
Date produced: 1950
Filmmaker(s):
Description:
"Film made for screening at the annual banquet of the Toronto Movie Club held at Casa Loma." Library and Archives Canada.
---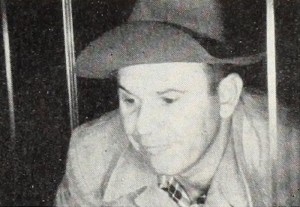 Date produced: 1950
Filmmaker(s):
Description:
"Cal Duncan, the exuberant extrovert of Lee's Summit, Mo., has, in The Director, turned his high talents for low comedy on our own hobby of amateur movies. Both the hobby and the hobbyist's long suffering friends take quite a beating. In the person of Felix Fogbound, a perennial bird-brain in the producer's cinematic studio, Mr. Duncan combines all of the classic amateur idiocies with a flavoring of Hollywood hokum. His lampooning of personal movies is robust, rowdy and for keeps. When Fogbound swoops his camera in a dizzy pan shot, you have really had it. When he attacks editing with a pot of glue and his thumb-and-forefinger splicing technique, every movie maker will wince with horror. The director is a derisive and delightful burlesque, executed with an almost artless technical competence." Movie Makers, Dec. 1950, 468.
---
Date produced: 1953
Filmmaker(s):
Description:
"Artist Dewey Albinson tours an old farm and helps viewers see it in terms of the unusual shapes, interesting colors and rough textures that make strong compositions." Minnesota Historical Society.
---
Total Pages: 5