---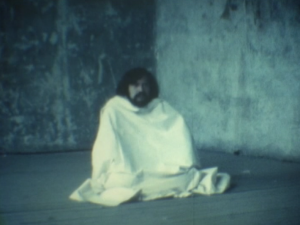 Date produced: 1970
Filmmaker(s):
Description:
"Two Visual Arts students of the San Carlos Academy find themselves embroiled in contradictions, spiritual inclinations and concerns about the political and social conditions of Mexico, which puts them in a quandary about what stance to take in the Student Movement of 1968." Ambulante.
---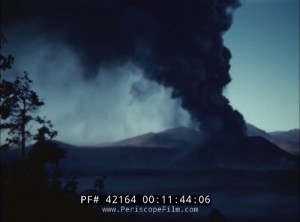 Date produced: 1951
Filmmaker(s):
Description:
"This extraordinary silent 16mm home movie was shot by Dr. Harold L. Thompson, and shows the eruption of the Paricutin volcano. It likely dates towards the end of the volcanic eruption in the early 1950s." Periscope Film.
---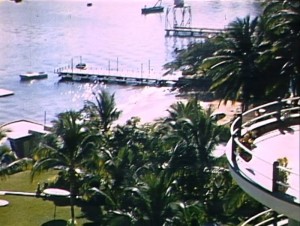 Date produced: 1970
Filmmaker(s):
Description:
"General scenes around Acapulco; Bay, ships, beach, poolside, city scenes, landscape, cliff diving, traditional dance and crafts." UC San Diego Library.
---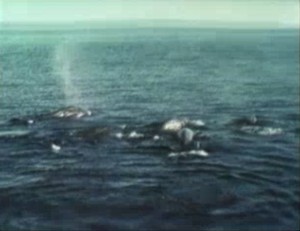 Date produced: 1986
Filmmaker(s):
Description:
"In January 1986, Dr. Robbins Barstow of Wethersfield, Connecticut, filmed a two-week cruise circumnavigating Mexico's Baja Peninsula. The trip included close encounters with seven different species of cetaceans -- Gray, Humpback, Bryde's, and Blue Whales, three kinds of dolphins, and giant elephant seals." Archive.org
---
Date produced:
Filmmaker(s):
Description:
"Highlights of a trip to Cancun Mexico." UCLA Film & Television Archive.
---
Date produced: 1960
Description:
"Edited film by Floyd Henry Wells, a retired salesman and a member of the Wally Byam Caravan Club of Airstream trailers, chronicles travel with a Wally Byam club down the Baja Peninsula. Film documents scenic landscapes, road signs and natural wonders along the Baja Pen and scenes of cities, town, churches and markets in Mexico. Film also captures local peoples including Mexican bands and dancers and a bakery with an outdoor stone oven. Some identified locations include Ensenada, Rancho Santa Ynez, El Presidente (motor lodges), Santa Rosalia, Tropic of Cancer, La Paz, Alamos, El Caracol and the Hotel los Portales. Film is narrated by his wife, Ruth Wells, who identifies many of the locations and events depicted with some historic comments or trivia. Wells also comments on various issues of importance to travelling by an Airstream trailer such as water sources and etiquette," Human Studies Film Archives, Smithsonian Museum.
---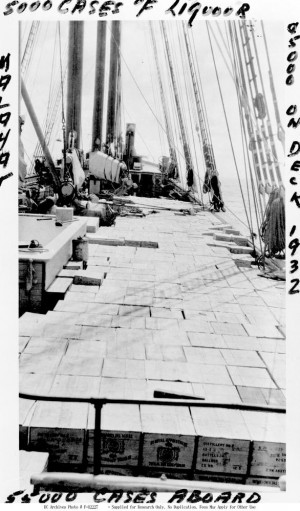 Date produced: 1933
Filmmaker(s):
Description:
"Depicts a rum-running expedition from Victoria to "Rum Row" off the California coast with the mother ship M.V. Malahat. The tender M.V. Hickey is shown transferring cases of liquor to American vessels and avoiding US Navy cutters. At San Martin Island, Mexico, the Hickey puts in for repairs." (BC Archives)

NOTE: The original reversal film was lost in the 1990s after being sent out for video transfer in Vancouver. Only the BC Archives analog video transfer is extant.
---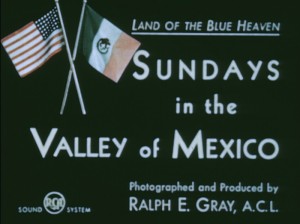 Date produced: 1942
Filmmaker(s):
Description:
"A colorful travelogue of modern, urban life in Mexico City. "Shows scenes typical of modern Mexico, such as the tall buildings and wide boulevards of Mexico City. The canal leading to Xochimilco, with its fruit- and flower-laden boats, is pictured. Then describes a festival held in honor of the Vice President of the United States, Henry Wallace, when he visited Mexico City. It includes a bullfight and a parade of Mexican beauties. Ends with a pageant of old and new Mexican dances" (War Films Bulletin of the Extension Division Indiana University, February, 1943, 19)" Indiana University Libraries Moving Image Archive.
---
Date produced: 1955
Filmmaker(s):
---
Date produced: 1959
Filmmaker(s):
Description:
"A scientific expedition to Mexico for a study of the animals, reptiles and birds. Our visit for the most part is in the rural or wilderness areas but we do get into the market place and we see some of the ancient ruins. A pictorial review of a great many of species of wild life which we rarely see as many of us are afraid to visit the habitat of those creatures. The close-up photography puts the small creatures almost on our noses" PSA Journal, Nov. 1959, 48.
---
Total Pages: 5