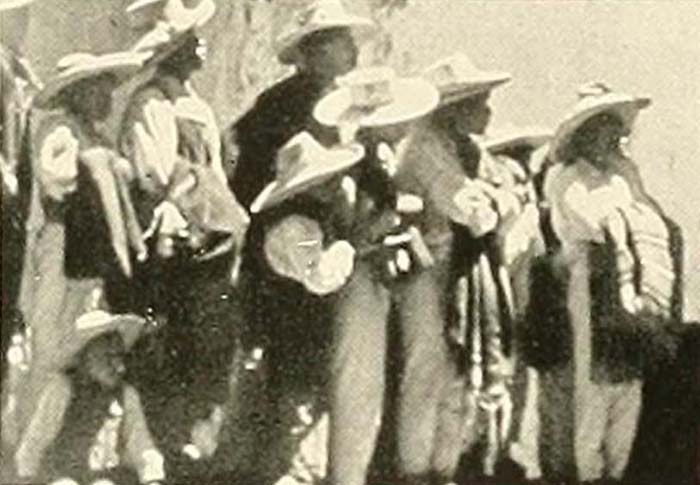 Date produced: 1937
Filmmaker(s):
Languages:
English
Length:
800 ft
Format:
16mm
Colour:
Kodachrome
Sound Notes:
Silent
Awards/Recognition:
ACL Ten Best 1937 - General Class
Description:
"One comes from a screening of Primitive Patzcuaro, by Ralph E. Gray, with an overwhelming impression of pure beauty. Here, in compositions which often echo the Old Masters in their warmth of color and satisfying balance, an amateur movie maker has turned his camera on the simple life about him and found it pleasing. One after another, the magnificent scenes and sequences bring from the spectator that involuntary expression of deep pleasure which is ambrosia even to the great of amateur movies. In Primitive Patzcuaro, Mr. Gray has portrayed, with leisure, the life of the Tarascan Indians, remote from civilization in a rarely visited section of Mexico. Although magnificent in its color studies, the film is abundant in human interest as well; in portions devoted to the bright native dances and religious ceremonies, it presents a series of tableaux that are breath taking in their effectiveness." Movie Makers, Dec. 1937, 626-627.
Resources:
Discussed in "New Sound and Silent Films" (Home Movies, Oct. 1945, 432).
Locations:
Patzcuaro, Mexico (Filming)
Subjects:
Genre:
Form:
Tags:
Screenings:
Screened by the Hartford Cinema Club in 1939: Hartford, CT
Screened by the Cinema Club de Mexico in 1939: Mexico City, Mexico
Screened at the Hotel Washington in 1944: Washington, D.C.
Screened by the Dayton Amateur Movie Makers Club in 1947: Dayton, OH
Screened at the American Club in Mexico City in 1947: Mexico City, Mexico
Screened by the Washington Society of Cinematographers in 1947: Washington, D.C.
Screened at the Cincinnati Country Club in 1948: Cincinnati, OH
---