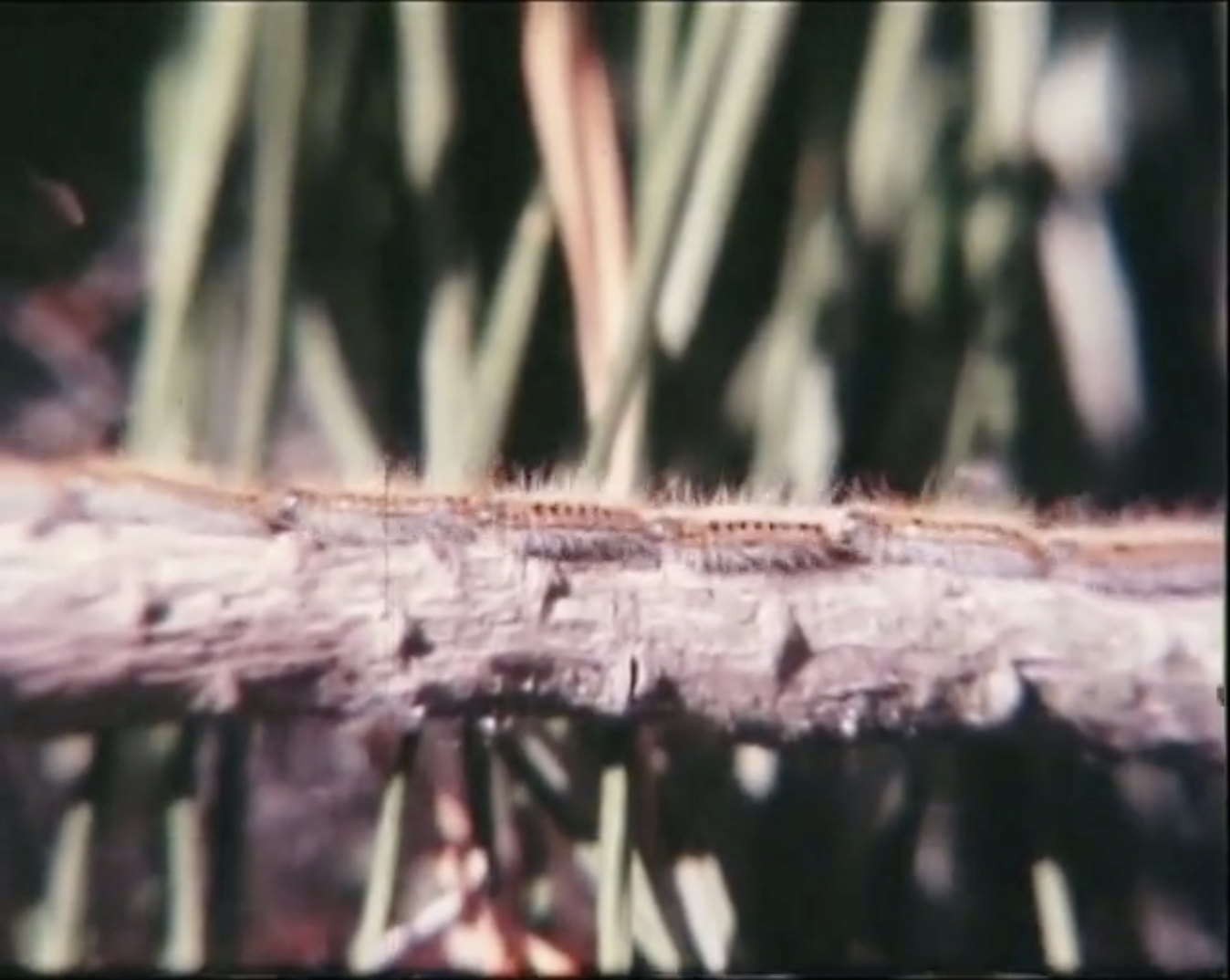 Date produced: 1971
Filmmaker(s):
Production credits:
Country of Production:
Basque Country
Languages:
Spanish
Duration:
00:17:36
Format:
8mm
Colour:
Fujichrome
Sound Notes:
Magnetic
Awards/Recognition:
Filmoteca Vasca list of titled amateur films / Basque Films Project.
Description:
El documental muestra el ciclo vital de la oruga procesionaria del pino (Thaumetopoea Pityocampa), abundante en bosques de pinos de Europa del Sur y América del Sur y considerada como el insecto defoliador más importante de los pinares españoles.

The documentary shows the life cycle of the pine processionary caterpillar (Thaumetopoea Pityocampa), abundant in Southern European and South American forests, considered as the most important defoliating insect of the Spanish pine forests.
Locations:
Rentería, Spain. (Filming)
Subjects:
Genre:
Form:
Tags:
Repository:
Filmoteca Vasca / Basque Film Archive
Video Link:
---