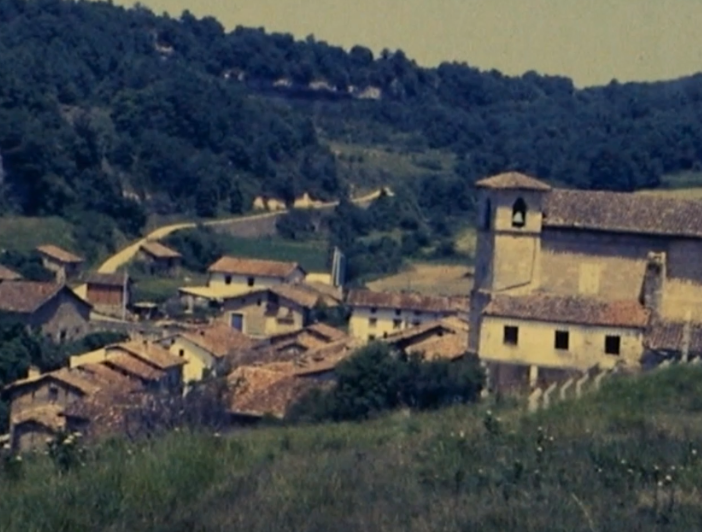 Date produced:
Filmmaker(s):
Country of Production:
Basque Country
Languages:
Spanish
Length:
30 meters
Format:
8mm
Colour:
Colour
Sound Notes:
Magnetic
Awards/Recognition:
This film is part of the Basque Films Project.
Description:
Corto documental sobre el pueblo de Izkiz , en el que el narrador describe de forma poética el pueblo entre planos de paisaje y arquitectura de este mismo. Mientras se recitan varias poesías aparecen imágenes de casas, tejados, laderas, ventanas, calles, la iglesia, casas abandonadas, animales, personas, niños –jugando o andando en bicicleta –, personas mayores, escenas de campo y vida campesina, escenas vacacionales, invernaderos, flores, insectos, el río, etc.

Documentary short about the town of Izkiz, in which the narrator describes the town in a poetic way while the film shows shots of landscapes and architecture. While several poetries are recited, we see images of houses, roofs, hillsides, windows, streets, the church, abandoned houses, animals, persons, children –either playing or riding bikes–, elderly people, countryside and country life scenes, vacation moments, greenhouses, flowers, insects, the river, etc.
Locations:
Izkiz, Alava, Spain (Filming)
Club Affiliation:
Subjects:
Genre:
Form:
Tags:
Repository:
Private Collection
---