---
---
Date produced: 1935
Filmmaker(s):
---
Date produced: 1934
Description:
A biographical documentary about the architect Sir Christopher Wren made as if Christopher Wren was discussing his own buildings.
---
Date produced: 1935
Filmmaker(s):
Description:
"'Slum Clearance' was in 8mm. It was a record of the tearing down of tenement houses of the old type and showing them replaced with modern apartment buildings. Mighty interesting characters were shown, occupants of the slum tenements, children, etc. A very colorful sequence was built up in the early part of the picture. The latter part of the film is given over to the new homes and to suburban homes where the more fortunate of the slum dwellers moved. A fine document and an interesting picture." American Cinematographer, Feb. 1937, 73.
---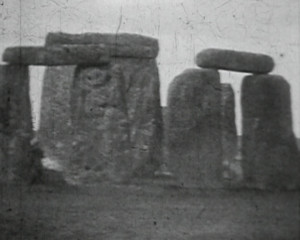 Date produced: 1933
Filmmaker(s):
Description:
"A journey from Norfolk - via Hampshire, Wiltshire and Somerset - to the village of Charmouth in Dorset. Having set out from Norfolk, the group speed down country lanes and gravel tracks to a farm in Hampshire where a tractor is used to cut and bind a hay crop. From Hampshire the group travel to Wiltshire and the site of 'Britain's oldest ruin', Stonehenge, before visiting the 14th century Nunney Castle in Somerset. In the cathedral city of Wells, the group visit take in views from the cathedral tower and its ornate Western Front, as well as the nearby Bishop's Palace. A visit to Cheddar Gorge - filmed from a moving car - and the Cheddar village is followed by an informative visit to Glastonbury Abbey, with views of the ruins, the Lady Chapel, the grave of King Arthur and the ongoing archaeological work. At the end of a long journey, the group arrive at their destination - Charmouth, Dorset - swimming at the beach and taking a tour which includes panoramic views of the village, a house where Charles II once slept, and picturesque shots of the River Char and Golden Cap, the highest point on the South Coast. The film concludes with 90 year old George Hodges - presumably a relative of the filmmaker - who is shown smoking a pipe and relaxing at his home before appearing at an official ceremony where he opens the playing fields which had been donated by his late brother Charles." (EAFA Database)
---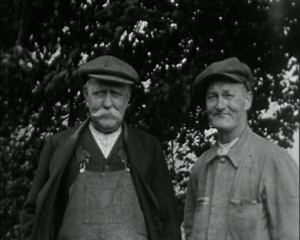 Date produced: 1937
Filmmaker(s):
Description:
"Local newsreel on events in Thetford filmed by Ben Culey, showing the Palace Cinema, which he owned and where people came to see his local news films." (EAFA Database)
---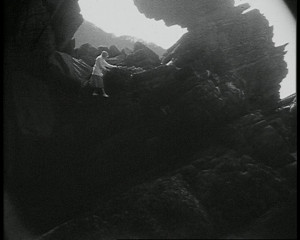 Date produced: 1936
Filmmaker(s):
Description:
"Film record of a visit to North Devon comprising shots of local beauty spots, visitor attractions and the activities of locals and tourists." (EAFA database)
---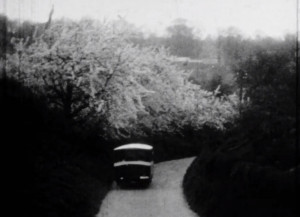 Date produced: 1938
Filmmaker(s):
Description:
"With an eye for the timeless and pictureque, Alec Paull of Colchester filmed these 1930s scenes on his travels by bike around Essex and the Suffolk border. The few cars, bikes and buses appear amongst snow-covered homes and gardens, and leafy country lanes where lambs and ponies graze amongst the spring blossom." (bfi.org.uk)
---
Date produced: 1934
Filmmaker(s):
Description:
"When you go to England this summer, and are looking for attractive color material, take a tip from Alan Moorhouse, ACL, of Toronto, as exemplified in his charming reel, A Village by the Sea. Running 400 feet of delightful Kodachrome, it tells a simple genre story of village life in Cornwall, down at the southwest tip of England. Here, streets and structures date from centuries back and the country folk still wrest their simple living from fish trawling in the cold, gray Channel waters. Mr. Moorhouse has caught a deal of this physical and spiritual color in his one reel film." Movie Makers, July 1936, 278.

"A. Scott Moorhouse of Toronto, Ontario, entered a combination black and white and Kodachrome subject in 'Village by the Sea.' This picture went very far in the finals and is highly deserving of the honorable mention it receives." American Cinematographer, Feb. 1936, 73.
---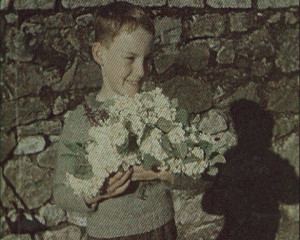 Date produced: 1939
Filmmaker(s):
Description:
"Film record of a journey from Oxford to South West Wales and northwards through Wales, comprising shots of local beauty spots, visitor attractions and the activities of locals." (EAFA Database)
---
Date produced: 1932
Filmmaker(s):
Description:
"A tourist film promoting the sights of the London Borough of Westminster." (EAFA Database)
---
Total Pages: 4