---
---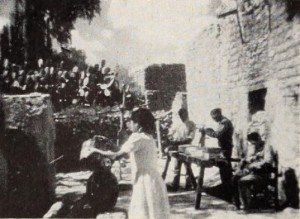 Date produced: 1946
Filmmaker(s):
Description:
"The vivid pageantry and somnolent landscapes of Mexico assume a new grandeur as filmed by Ralph E. Gray, a cinematographer who has long been recognized as one of the most accomplished amateurs on the continent. The land of contrasts and contradictions is beautifully presented in Typical Times in the Tropics, for here is one of the few travel films that ignore the tourist penchant for flashy trivia, to reveal the spirit of a people and the pictorial splendor in terms of lasting values. Mr. Gray has lived in Mexico long enough to recognize what is really significant; consequently, his film — for all its 1400 feet — seems to be a distillation of the unique charm which continues to attract Americans on vacation. The Mexican's strange blend of religious sincerity and garish ceremony is evidenced in a ritual filmed in Cholula, in which the local livestock — besmeared with gaudy paints and dyes — are presented for the blessing of the village priest — to insure the animals' fertility. The bouganvillea and hibiscus that frame the vistas of sleepy Fortin are contrasted with a boisterous Cuernavaca carnival and the hard riding charros of Mexico City. The latter scenes give Mr. Gray an opportunity to display his technical prowess at its best, for his handling of exposure problems in filming sombrero shadowed faces, his revealing closeups of spectators and skillful following of the wild horses and steer roping are proof of his stature as one of our finest amateur filmers. One of Mr. Gray's most valuable assets is a keen eye for detail, whether it be in the embroidery of a shawl or the weird sculpture left in the path of a lava flow. Intelligent use of a polarizing filter heightens the tawny stuccos of the cathedrals and intensifies the architectural detail of the facades and bell towers; and a fine feeling for human interest gives his shots of a Tehuantepec celebration, the Tirada de Frutas, an added opulence. The cliff divers of Acapulco staged some hairbreadth scenes for Mr. Gray, and he has made the sequence even more breathtaking by cutting in shots of the rocky hazards which had to be cleared by these young daredevils. Saving his trump for a fiery finale, this second time Maxim Award winner winds up with a series of frames of Paricutin, smouldering under her own gray vapors. Sustaining interest throughout 1400 feet of film is no mean task, even when abetted by the natural resources of Mexico; but Mr. Gray has met his challenge with a maximum of taste, discrimination and a completely craftsmanlike approach to a subject that has seldom been presented with such polish and vitality." Movie Makers, Dec. 1946, 470-471.
---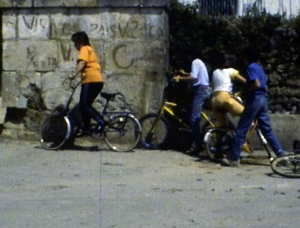 Date produced: 1983
Filmmaker(s):
Description:
Documental corto sobre el pueblo de Villa de Corres. El filme comienza con varios paisajes de los alrededores y planos de montañas y el río. A continuación se muestra el pueblo, aparecen casas, el río, calles y algunas partes características como el Castillo, el hospital, la iglesia de San Esteban, el bebedero, la fuente , la plaza, etc. También aparecen algunas personas mayores y niños por las calles. Se comenta que es un pueblo con una población de 30 habitantes pero que es uno de los pueblos más longevos de la provincia de Álava.

Short documentary about a town called Villa de Corres. The film begins with several landscapes of the surroundings and shots of the mountains and the river. Then the film shows the town, houses, the river, streets, and some landmarks like the Castle, the hospital, the San Esteban church, the drink fountain, the fountain, the square, etc. Some older persons and children are also seen. It is said that the town only has a population of 30 persons, but that it is one of the longest-living towns in the Alava province.
---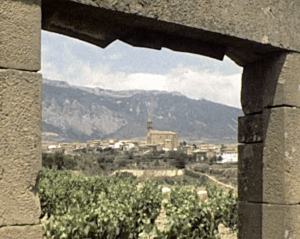 Date produced:
Filmmaker(s):
Description:
Una película que invita a hacer un viaje por la Rioja Alavesa, en especial por el pueblo de El Villar. Un recorrido que muestra los edificios, los paisajes naturales y su gente.

A film that invites to make a trip through the Rioja Alavesa region, specially through the El Villar town. A journey that depicts buildings, natural landscapes and the people of the region.
---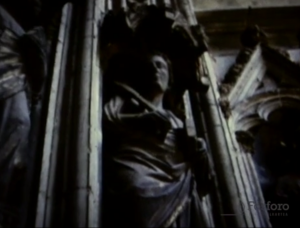 Date produced: 1970
Filmmaker(s):
Description:
El filme utiliza rimas y música para describir la arquitectura gótica de Vitoria, capital de Álva en España.

The film describes through rhymes and music the gothic architecture of Vitoria, capital of Álava in Spain.
---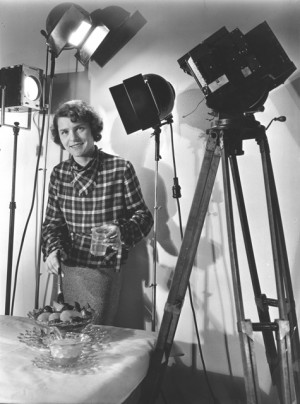 Date produced: 1936
Filmmaker(s):
Description:
"We Are All Artists, traces our experience of the aesthetic in the everyday; it begins by considering the related categories of beauty, art, and craftwork before moving on to suggest some of the many ways that modern art and design have made our world more beautiful. Offering a broad definition of art as any "skillful or purposeful endeavor," the film suggests that we are all artists to the extent that we exercise aesthetic judgement through a range of quotidian activities. The film presents a montage sequence showing a woman cleaning, men painting a wall, a letter being typed, and activities in gardening and pottery and then concludes by proposing that even "exercising the powers of selection" —as in purchasing a hat—makes use of some attributes of the artist" (Tepperman, 237-238).
---
Date produced: 1955
Filmmaker(s):
Description:
"Views from ground of Salt Lake City skyline, Antelope Island, the train causeway, a passenger train, the salt flats, salt crystallization on rocks, brine shrimp, auto racing on the salt flats, seagulls (with sound), sail boating, swimmers at Saltair, Sunset Beach, the marina, water skiers, boat painting, and the Utah State Capitol building." University of Utah Marriott Library.
---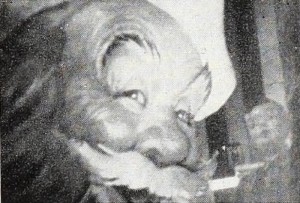 Date produced: 1951
Filmmaker(s):
Description:
"Most Christmas films seem to be concerned with only one aspect of this December holiday — the gaiety of family life around the tree, opening presents and a festive dinner. Grace Lindner has recorded the material side of the season in the early footage of her film, Xmas Time, as she shows gleaming shop windows, hurrying shoppers, decorated doorways and members of her family around the hearthside. But in a smooth transition from a creche under the tree to the children saying their prayers, she ends her film with a series of architectural studies of the spires and bell towers of churches, filmed through bleak branches against a winter sky. This moving climax, accompanied by a choir recording of The Lord's Prayer, admirably fulfills her aim to portray the triumph of the spirit of Christmas over the baser observances." Movie Makers, Dec. 1951, 412.
---
Date produced: 1976
Filmmaker(s):
Description:
"Edited film created by Frank L. Kreznar, an award winning amateur filmmaker, documents Slovenia, Croatia, Bosnia-Herzegovina, Vojvodina, and Serbia. Most of the footage is of countryside or mountainous areas although Kreznar depicts Zagreb, Croatia, and Belgrade, Serbia. The historic Petrovaradin Fortress in Vojvodina, Serbia, is only historic building filmed. The footage of Slovenia emphasizes agriculture, while the footage of Bosnia-Herzegovina includes scenic shots of mountains and waterfalls. Kreznar also shows traditional houses in the rural areas providing a contrast to modern Soviet construction such as Soviet-style apartment buildings. Shots of urban areas also include an emphasis on the lack of cars, high volumes of pedestrian traffic, and the popularity of public transportation. He depicts churches that are still being actively used while discussing the lack of Soviet suppression of religion in Yugoslavia, and he shows the existence of privately held business enterprises such as taxi services and cafés. He also mentions that the majority of Yugoslavian agriculture is under private, family control and that private businesses with five or less employees are allowed to exist. Kreznar discusses the impact of wars between Eastern and Western Europe on this territory, showing various war memorials throughout the film. The film ends with footage of hitchhikers – mainly from countries in Western Europe – attempting to travel through the country" via the Human Studies Film Archives, Smithsonian Museum.
---
Total Pages: 6