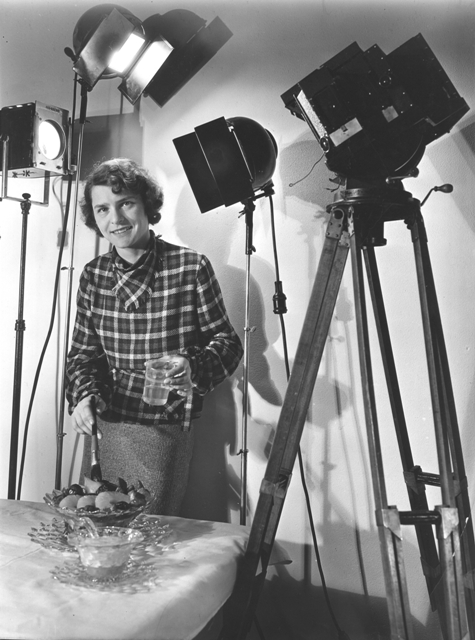 Identifier:
94970 (Source: https://catalog.archives.gov/id/94970)
Date produced: 1936
Filmmaker(s):
Production credits:
Languages:
English
Format:
16mm
Colour:
B&W
Sound Notes:
Silent
Awards/Recognition:
Archived by the National Archives and Records Administration (NARA).
Description:
"We Are All Artists, traces our experience of the aesthetic in the everyday; it begins by considering the related categories of beauty, art, and craftwork before moving on to suggest some of the many ways that modern art and design have made our world more beautiful. Offering a broad definition of art as any "skillful or purposeful endeavor," the film suggests that we are all artists to the extent that we exercise aesthetic judgement through a range of quotidian activities. The film presents a montage sequence showing a woman cleaning, men painting a wall, a letter being typed, and activities in gardening and pottery and then concludes by proposing that even "exercising the powers of selection" —as in purchasing a hat—makes use of some attributes of the artist" (Tepperman, 237-238).
Resources:
Record in the National Archives Catalog and a blog post in the National Archives Blog.
Tepperman, Charles. Amateur Cinema: The Rise of North American Moviemaking, 1923-1960. University of California Press, 2014.
Locations:
New York City, New York (Filming)
Subjects:
Genre:
Form:
Tags:
Repository:
Harmon Foundation Collection, 1922 - 1967; National Archives and Records Administration
Viewing Notes:
Documentary: On art and functional design. Reel 1: Shows natural scenes and movement, including waterfall, horse, divers, dancers, the Taj Mahal, to analyze design and its elements. Reel 2: Illustrates simplicity of original designs in furniture and machinery, and artistic modifications. Shows works by Leonardo da Vinci, Michelangelo, Robert Fulton and John Vassos, artists and industrial designers. Depicts evolution of design in commercial products. Reel 3: Illustrates the unity of design and function through work of photographer Margaret Bourke-White and Otto Kuhler (designer of lined locomotives and the automatic typewriter). Compares 1906 Ford and modern cars; Shows China Clipper, commercial airplane, electric dishwasher, modern bathtub, and furniture to illustrate beauty and utility.
Video Link:
---