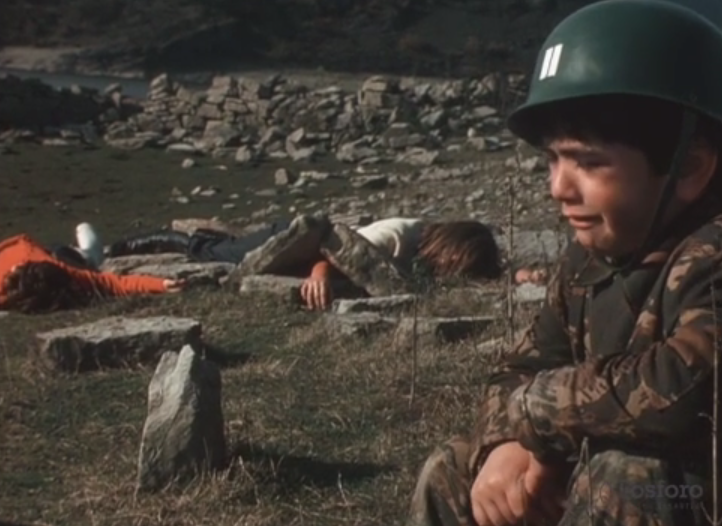 Date produced:
Filmmaker(s):
Production credits:
Country of Production:
Basque Country
Languages:
Spanish
Duration:
00:07:57
Format:
16mm
Colour:
Colour
Sound Notes:
Unknown
Awards/Recognition:
This film is part of the Basque Films Project.
Description:
Un pequeño niño llamado Sergio hace una lista de regalos que desea, en la que incluye un traje de soldado, una metralleta y otras armas. Después Sergio tiene un sueño en el que es un soldado explorando el campo y divirtiéndose con sus armas; el sueño se transforma en pesadilla cuando ve a su familia muerta y cubierta de sangre. Sergio llora y besa a sus familiares muertos para después tirar su metralleta de juguete cubierta de sangre. Después despierta asustado y destruye su lista de deseos.

A little boy named Sergio makes a wish list of gifts that include a soldier suit, a machine gun and other weapons. He then has a dream of himself as a soldier exploring the country and having fun with his guns; the dream turns into a nightmare when he sees his family dead and covered in blood. He cries and kisses the dead members of his family and finally he throws away his toy machine gun covered in blood. Sergio wakes up scared and destroys his wish list.
Subjects:
Genre:
Form:
Tags:
---