---
---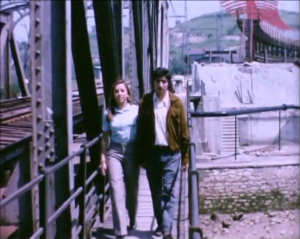 Date produced: 1970
Filmmaker(s):
Description:
Un joven evoca su pasado en el que pierde a su esposa en un accidente de automóvil. Lleno de dudas, decide reunirse con ella.

A young man remembers the loss of his wife due to a car accident. Filled with doubt, he decides to reunite with her.
---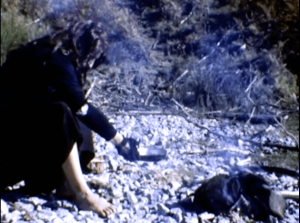 Date produced:
Filmmaker(s):
Description:
Una mujer camina por el paisaje entre ruidos. Hace fuego para calentarse un poco de comida pero un sonido la invade. Se encuentra con un soldado muerto dentro del bosque.

A woman walks through a landscape while noises are heard. She makes a fire to warm some food but a sound overcomes her. She finds a dead soldier inside the woods.
---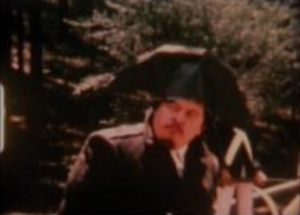 Date produced: 1971
Filmmaker(s):
Description:
"Se trataba del regreso de un soldado de origen mexicano a la Ciudad de México después de haber combatido en Vietnam con las tropas estadounidenses. El hombre llega a la estación del ferrocarril de Buenavista y recorre la ciudad para acabar finalmente en el departamento de su hermano. Busca trabajo y no lo encuentra. Por la voz off que sigue el hilo de sus pensamientos, nos enteramos que a su mente guerrera le cuesta trabajo adaptarse a la vida pacífica. La película intercala una serie de secuencias oníricas que de alguna manera ilustran su delirio belicista: sueña que es un soldado griego que asesina al niño que lo molesta en el taxi colectivo (un pesero) que lo conduce a casa de su hermano; imagina en el personaje que lo entrevista cuando aplica para obtener un trabajo a Napoleón Bonaparte (interpretado por Juan José Gurrola) dirigiendo una batalla; o sueña que es un caballero medieval que asesina a su familia en un pacífico día de campo. Finalmente el personaje no encuentra cabida en la sociedad pacífica y acude –todavía en traje de caballero medieval – al aeropuerto para comprar un boleto de avión "a la guerra más próxima"" (Vázquez Mantecón, 2012).

"It is about the comeback of a Mexican soldier to Mexico City after fighting in Vietnam along with American troops. The man arrives to the train station in Buenavista y goes around the city to end up at his brother's apartment. He looks for a job and cannot find one. The off voice, that follows his train of thought, tells us that his war mind has trouble adapting to a peaceful life. The film inserts a series of dreamlike sequences that in a way illustrate his war delirium: he dreams he is a greek soldier that murders the kid that bothers him in a collective cab that drives him to his brother's house; he imagines the character that interviews him when he is looking for a job is Napoleon Bonaparte (played by Juan José Gurrola) directing a battle: or he dreams he is a medieval knight that murders his family in a peaceful day in the country. Finally the character doesn't find a place in a peaceful society and goes –still in medieval armor– to the airport to buy a by a plane ticket to the "nearest war" " (Vázquez Mantecón, 2012).
---
Date produced: 1920
Filmmaker(s):
Description:
"Inspired by a family funeral, three children in Cockermouth, Cumbria, give the recently deceased 'Jackdaw' a dignified send-off. Heather Harris, the youngest child, officiates as a priest. Sadly, no-one can now remember whether the deceased was a family pet or just a wild bird found in the garden, but this film remains as a fleeting, yet touching, picture of a moment in childhood" (BFI Player).
---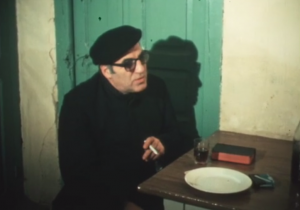 Date produced: 1975
Filmmaker(s):
Description:
Un cura preocupado de que una pareja viva en el mismo hogar sin estar casados, pide un milagro. Reza para que alguien en la pareja se enferme a fin de que valoren la vida y entiendan la necesidad de seguir los preceptos de su religión.

A priest concerned with a couple living together without being married, asks for a miracle. He prays for someone in the couple to become ill so that they will value life and the need to follow the precepts of religion.
---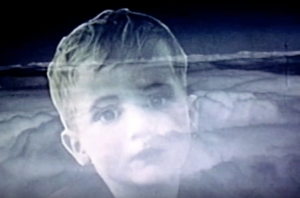 Date produced: 1968
Filmmaker(s):
Description:
"Dear Little Lightbird was entered as an experimental film by Leland Auslender, who also won one of the four top awards in the Class C category. He has a way with color, light and angles, and this talent easily put his film in the Top Ten. It's a story of a little boy born with an incurable disease, and how his three years of life brought into focus all the wonders of nature and this world around us. Perhaps this 18-minute film could be shortened somewhat, but it doesn't seem to matter for the film surrounds you with unusual shots of the simple things most of us miss in the helter-skelter of everyday life" PSA Journal, Oct. 1968, 49.
---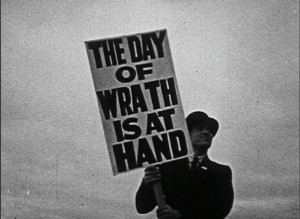 Date produced: 1934
Filmmaker(s):
Description:
"Science fiction film influenced by the style of inter-war European art cinema." East Anglian Film Archive.

"Each year the contest sponsored by the American Society of Cinematographers through this magazine seems to bring forth a surprise. For several years the 8mm cinematrographers have been setting the pace, but never has any of them reached the goal achieved this year by Miss Ruth Stuart. Miss Stuart has been a contributor to this contest every year for the past three years; in 1933 she was given the medal for travel pictures. Her 200 ft. 16mm subject 'Doomsday' was also awarded honors in the British Institute of Amateur Cinematographers. In the American Society of Cinematographers contest just closed she was given a recognition for the Outstanding picture, in photography and Documentary pictures. It will be surprising to many that this unusual honor should befall a woman. Photography, by the unwritten law, is supposedly the realm of male species. Miss Stuart, however showed such a fine understanding of the value of pictures that move, how to fabricate these moving photographs into an interesting document that would hold any audience anywhere in the civilized world. For a person who films she must have developed a stony heart in order to cut as judiciously as the picture indicates. There is a tempo to the production that is very seldom achieved by an amateur. There are no obvious pet shots or scenes. Each sequence, each scene, each picture was left in production for a purpose to give it atmosphere to help the story along." American Cinematographer, Jan. 1937, 25.

"Well photographed, well planned film dealing with the contrasted fears of town and country folk and their reaction to catastrophe" (IAC 1975).

'A fantasy based upon a fear which has preyed upon credulous minds from the beginning of time' is the maker's description of this ambitious attempt to show how people react to the possibility of a catastrophe and then to the real event. The story hinges upon a cosmic event that upsets the Earth's equilibrium, causes an imbalance of weather conditions and other natural forces, resulting in widespread panic' (EAFA Database)."
---
Date produced: 1930
Filmmaker(s):
Description:
"Electra, 400 ft., 16mm., produced by Clyde Hammond, is a picturization of that Greek drama. Its most novel quality is the evidence of an intelligent search for the best motion picture treatment to present an accurate film version of the story. A series of tableau like sequences were finally used with much better results than if the plot had been adapted and scenarized in the customary manner. Certainly this film version is much truer to the original than would otherwise have been possible. Not being able to erect the complicated sets that would seem necessary, Mr. Hammond used flat gray walls, producing the suggestion of ancient Greek palaces and dwellings with "props," costumes and occasional wall ornamentation. The photographic quality is uniformly good throughout and, one sequence has very good double exposures." Movie Makers, Dec. 1930, 787-788.
---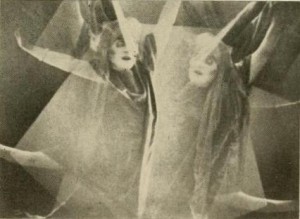 Date produced: 1928
Filmmaker(s):
Description:
"The Fall of the House of Usher" not only represents a new cinema technique but it is also unique in that it does not attempt to tell Poe's story in detail, rather to invoke in its audiences the esthetic impressions and moods which the tale creates in its readers. This revolutionary approach to the cinema opens a fascinating field for further pioneering. Fortified with the new scientific instruments which have recently been devised for the detection and recording of emotional reactions, the amateur producer may now truly be said to face a new world for cinematic experimentation in translating such reactions into film. Properly motivated by medical authority films of this nature may even prove to have a tremendous psychological significance. From any viewpoint "The Fall of the House of Usher" represents a forecast of possibilities which are amazing." Movie Makers, January 1929, 847.
---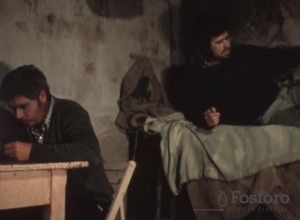 Date produced:
Filmmaker(s):
Description:
Un hombre vaga por las calles de un pueblo buscando tabaco en botes de basura o en el camino. Al entrar a un bar, un hombre nota que está buscando algo, por lo que lanza tabaco al suelo y cuando el primero se agacha a recogerlo, el otro lo tira al suelo mientras todos en el bar se ríen de él. Al regresar al cuarto en el que vive, otro hombre se encuentra ahí descansando. Los hombres tienen una breve conversación sobre cuándo se irá el otro, mientras que este da una excusa y le pide algo de tabaco al primer hombre. El primero se niega y le dice que el tabaco es muy difícil de conseguir, provocando la ira del segundo, quien decide asesinarlo apuñalándolo por la espalda. Después de enterrar su cuerpo, vuelve al cuarto donde se siente culpable y después de llorar por un rato, decide suicidarse.

A man wanders the streets of a town looking for tobacco in trash cans or the road, he enters a bar and a man notices that he is looking for something, he throws some tobacco on the floor and when the first man tries to reach it, he shoves him to the floor while the rest of the men in the bar laugh at him. When he goes back to the room he lives in, there is another man there resting. They have a small conversation about when the man lying down will leave, he gives an excuse and then asks the other for some tobacco. The first man refuses and tells him it is too hard to get, provoking the anger of the second one who then he chooses to kill him by stabbing him in the back. After burying his body he goes back and feels guilty, after crying for some time, he chooses to kill himself.
---
Total Pages: 4