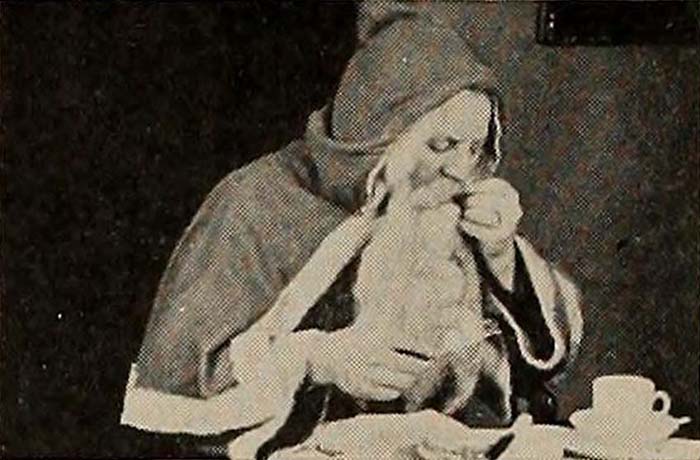 Date produced: 1938
Filmmaker(s):
Languages:
English
Length:
400 ft
Format:
16mm
Colour:
Kodachrome
Sound Notes:
Silent
Awards/Recognition:
ACL Ten Best 1938 - General Class
Description:
"Santa Passes Out is another of John Martin's delightful pictures of family life, a subject which he handles con amore. A series of unusually fine child studies makes this film outstanding, and the utterly spontaneous character of most of this material is all the more praiseworthy because every bit of it carries the story forward. Mr. Martin did not succumb to the sore temptation that besets the producer parent, to insert an irrelevant shot here and there because it is "so cute." The story itself is a gentle narration of the inevitable expose that awaits the fond parent when he impersonates Santa Claus, and the film as a whole is completely delightful. There is unusually good interior color photography throughout and a very clever, double exposed main title." Movie Makers, Dec. 1938, 597.
Resources:
Discussed by Martin in "A Christmas Film Technique" (Movie Makers, 1939, 619, 638-639). Martin describes his planning of the film, and stills from the film are shown.

The film won a "silver quaiche" at the Empire Amateur Film Festival in Glasgow in 1938. (The Times, May 30, 1938).
Subjects:
Genre:
Form:
Repository:
Institute of Amateur Cinematographers Collection, East Anglian Film Archive
---