---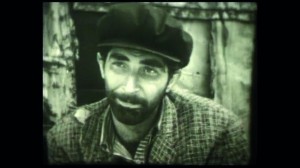 Date produced: 1967
Filmmaker(s):
Description:
"Samim Kocagöz'ün "Teneke" adlı eserinden uyarlanmıştır. İşgüzar bir bekçinin uzun ve yorucu bir kovalamacanın ardından, yoksulluğunun gerçek yüzüyle karşılaşmasının öyküsüdür." Sinematek.tv: http://sinematek.tv/asayis-berkemal-1967-2/ (15 Oct 2019).
"Adapted from Samim Kocagöz's short story, "Teneke." It tells the story of a meddlesome watchman/night guard, who faces the reality of poverty after a long and tiring chase." Sinematek.tv: http://sinematek.tv/asayis-berkemal-1967-2/ (15 Oct 2019).
---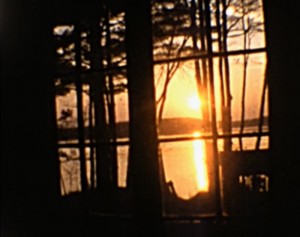 Date produced: 1955
Description:
Film treatment of the poem "When the Frost Is On the Punkin" by James Whitcomb Riley. Intertitles with text from the poem are interspersed among images that match the themes and content of the poem. The scenes include shots of harvest work, fall scenery, turkeys, and pumpkins.
---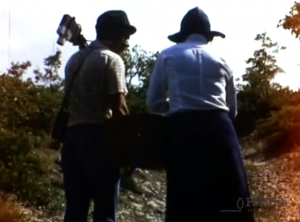 Date produced:
Filmmaker(s):
Description:
El filme comienza con una mujer lavando sus manos y arreglando su cabello, después pone plantas en una canasta y camina felizmente por un sendero en el que recoge algunas flores. Un hombre (el cineasta) prepara su cámara en medio del campo, cuando de repente ve a la mujer y empieza a filmarla a la distancia. Después de varias tomas, el hombre se acerca a la mujer y habla con ella, para después irse juntos a un lugar más poblado. Cuando el cineasta deja su cámara y equipo en una banca, un grupo de gente sale de un edificio para perseguirlo con palos y horcas.

The film begins with a woman washing her hands and fixing her hair, she then takes some plants and a basket and walks happily through a path where she picks up some flowers. A man (the filmmaker) in the middle of the countryside is preparing his camera, when suddenly he sees the woman and starts making shots from a distance. After several shots the man approaches the woman talks to her and they leave together towards a more populated place. While the filmmaker leaves his camera and equipment on a bench, a group of people step out of a building to chase him with sticks and pitchforks.
---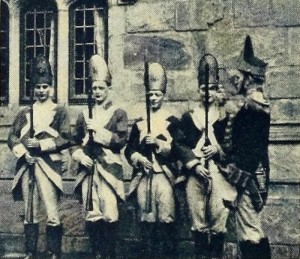 Date produced: 1927
Filmmaker(s):
Description:
"Tom Jones, about 5000 ft., 16 mm, produced by the Purity Players of Yale University under the direction of S. Winston Childs, is the first amateur super-feature. The story is based on Fielding's Tom Jones and adheres with remarkable faithfulness to this famous novel, while many of the sets and costumes exhibit a care and an historical accuracy that has not since been equaled in amateur work. To those who have interest in 18th century literature, the picture will be particularly valuable." Movie Makers, Sept. 1930, 569.
---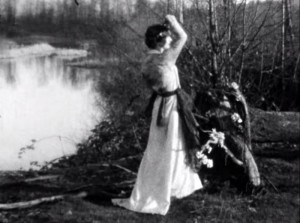 Date produced: 1952
Filmmaker(s):
Description:
"A parody of William Shakespeare's "Hamlet," produced and directed by James Blue while he was an undergraduate student at the University of Oregon." Knight Library.
---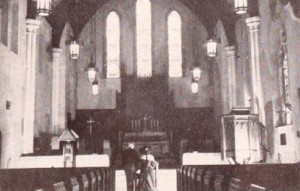 Date produced: 1940
Filmmaker(s):
Description:
David Bradley's amateur feature film adaptation of Charles Dickens's Oliver Twist.
---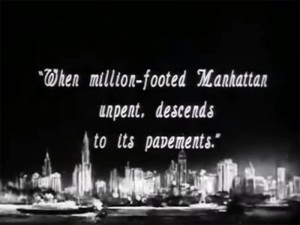 Date produced: 1921
Filmmaker(s):
Description:
"In 1921, Sheeler and Strand collaborated to make Manhatta, considered to be the first American avant-garde film. Inspired by Walt Whitman's poem "Mannahatta," which is quoted in one of the intertitles, the film portrays life in New York City in sixty-five nonnarrative shots. The sequences display one epic day in Lower Manhattan, beginning with a ferry approaching the city in early morning and ending with a sunset view from a skyscraper. Shot from extreme camera angles, the film captures the dynamic qualities of the new metropolis" Museum of Modern Art (New York), Department of Film.
---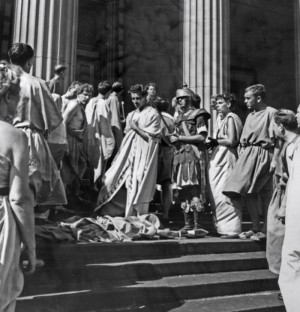 Date produced: 1950
Filmmaker(s):
Description:
Charlton Heston stars in David Bradley's amateur adaptation of Shakespeare's Julius Caesar. "Julius Caesar was produced with amateur actors and makes impressive use of available, neoclassical Chicago locations, including the steps of the Art Institute and the pillars of Solider Field. But the film, which cost at least fifteen thousand dollars to produce, was seen by both the ACL and the local Chicago press as a quasi-professional--if independent--production; indeed, it was on the merits of this film that Bradley won his much-sought-after contract with MGM" Tepperman, 252-253.
---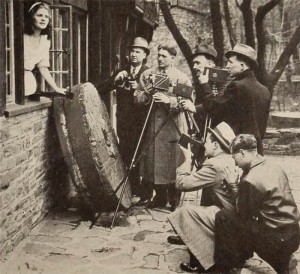 Date produced: 1938
Description:
An amateur club adaptation of Alfred Noyes poem The Highwayman. A "ballad of love and murder" that "emphasizes atmosphere and explores the sympathetic relationship between natural and dramatic elements". The poem "narrates the highwayman's secret meeting with his love Bess, a landlord's daughter, their discovery by a group of soldiers who hold Bess as bait for the highwayman, and her grisly death by musket...Throughout the poem the natural settings play an important role in amplifying its supernatural and dramatic content...Like its use of natural settings, a natural acting style was employed to set this film adaptation apart from its source materials and its rival media. Finally, the film's use of double exposure in order to create the impression of ghostliness in the tragic couple's final reunion marks a particularly cinematic solution to the problem of visual representation" Tepperman, 244-245.
---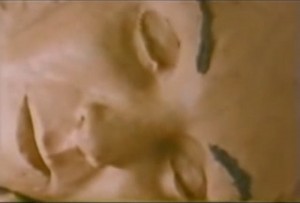 Date produced: 1970
Filmmaker(s):
Description:
"An exceptional portrayal of the world's creation, from a barren landscape to the emergence of the Woman and the Serpent, ending with Society as we know it. The film is technically unsurpassed in plasticine animation." Canadian Filmmakers Distribution Centre.
---
Total Pages: 5