---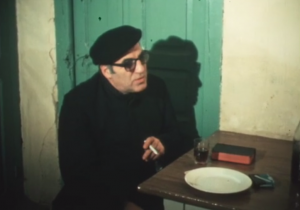 Date produced: 1975
Filmmaker(s):
Description:
Un cura preocupado de que una pareja viva en el mismo hogar sin estar casados, pide un milagro. Reza para que alguien en la pareja se enferme a fin de que valoren la vida y entiendan la necesidad de seguir los preceptos de su religión.

A priest concerned with a couple living together without being married, asks for a miracle. He prays for someone in the couple to become ill so that they will value life and the need to follow the precepts of religion.
---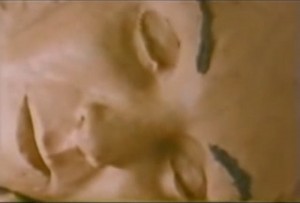 Date produced: 1970
Filmmaker(s):
Description:
"An exceptional portrayal of the world's creation, from a barren landscape to the emergence of the Woman and the Serpent, ending with Society as we know it. The film is technically unsurpassed in plasticine animation." Canadian Filmmakers Distribution Centre.
---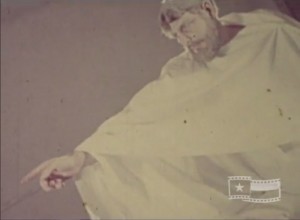 Date produced:
Filmmaker(s):
Description:
"This experimental film, made by Kenneth Anthony in the late 1960s, records the story of Adam and Eve. It opens with chimpanzees and recreates Michaelangelo's The Creation of Man. The production follows the traditional telling of the Biblical creation story. Eve accepts an apple, gives it to Adam, and God rebukes the two humans. The rest of the film is a collection of shots: a protest march, a swimsuit competition in a beauty pageant, a demolition derby, a Foreign Legion ceremony, indications of space exploration, and a photography exhibit, among others. These shots may not have been filmed by Anthony and may have been stock footage as they appear to include words in French. According to Anthony, the film was meant to be projected on multiple screens. It seems likely that the story of Adam and Eve would have been on a main screen with the shots from the latter half of the film projected onto accompanying screen or screens" Texas Archive of the Moving Image.
---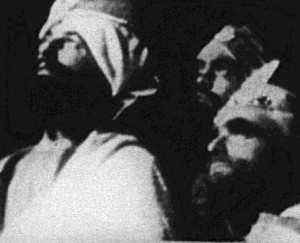 Date produced: 1954
Filmmaker(s):
Description:
"Everybody has religion of some kind, of some creed. But to try to portray it in motion pictures takes courage in any language your faith. In The Nativity, Sal Pizzo has picture the story of the birth of Christ with unerring good taste, complete reverence and warm beauty. In it he follows old Biblical paintings as a pattern, but he animates these tableaux in a natural manner. One might wish, in fact, that he had followed them even further and used lighting to suggest halos around Mother and Babe. The long-shot model of the town of Bethlehem is believable. The bearded faces of the innkeepers are believable and, a great achievement, the costumes of the opulent kings are believable. The acting is handled with admirable restraint, the story being carried by the words of familiar Christian carols of background music. Especially well-staged are the scenes of the shepherds around their fires and of the Magi as they present their gifts to the Child in the humble manger. Mr. Pizzo and his associates have planned and executed a picture on a subject that few if any would dare to attempt. They are to be congratulated on their tender and moving triumph" PSA Journal, Jan. 1955, 50.
---
Date produced: 1950
Filmmaker(s):
Description:
"Going back to The Lord's Prayer for the title of his picture, A. T. Bartlett has produced a handsome, heart-warming and technically able documentary on the theme "Our Daily Bread." In it one follows the staff of life from the vast and golden wheat fields of Australia, through the harvesting and milling of the grain, into the baker's hands and onto my lady's table. Give Us This Day is intelligently planned, smoothly developed and suavely executed. A simple but satisfying narrative continually relates the subject — as it should be — directly to human needs, and a pleasant musical score rounds out the presentation. Especially to be commended is the minimum of footage used by Mr. Bartlett in reporting on this age-old activity of mankind." Movie Makers, Dec. 1952, 339.
---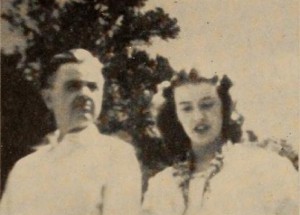 Date produced: 1947
Filmmaker(s):
Description:
"Basing his story line on an incident which is said actually to have occurred in Sweden, Harry W. Atwood has proved once again in Through the Valley his imaginative understanding of what makes a true motion picture. For here is camera work of the first order, expressed in meaningful angles and building through a stirring chase sequence to a point of very real dramatic tension. If anything, the film's climax has been staged with a shade too much of melodrama, while a concluding quotation from the Scriptures left these reviewers regretfully more puzzled than uplifted." Movie Makers, Dec. 1949, 471.
---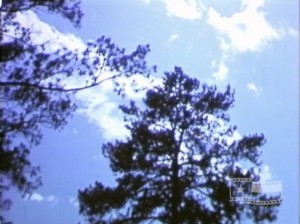 Date produced: 1946
Filmmaker(s):
Description:
"The Texas Forest Service was faced with a grave problem. Large parts of Texas were being devastated and deforested by numerous fires. The fires were caused by the idle fancy and carelessness of backwoodsmen. Which He Hath Planted was produced for the Service by Larry J. Fisher, ACL, as part of the campaign to lead these woodsmen into more constructive paths. It is a striking example of how, with imagination, a motion picture can be constructed to fit the needs of a very special situation. Mr. Fisher and the Forest Service had to find a common ground on which to base their appeal against the pyromaniacal instinct. Realizing that, however uneducated, most people from the backwoods have both acquaintance with and veneration for the Bible, they decided to peg their entire film on quotations from the Scriptures. What they have produced is a beautiful welding of applicable Biblical passages, both spoken and sung, to forest scenes, the end result tending to promote the idea that trees are rich and wondrous manifestations of God and are not intended by Him to be destroyed by man's casual whim. The lesson is well taught. But the film imparts a sense of beauty and reverence that far outlives the immediate lesson. For that, Mr. Fisher's blending of music and word and image is responsible." Movie Makers, Dec. 1946, 486.
---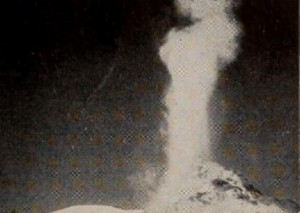 Date produced: 1945
Filmmaker(s):
Description:
"With While the Earth Remaineth, Hiram Percy Maxim Memorial Award winner for 1945, Frank E. Gunnell crowns a long and distinguished career in the history of personal motion pictures. Beginning ten years ago with Adirondack Adventure, a Ten Best winner on 400 feet of black and white film, this career now embraces no less than ten award winners in nearly every category of amateur movies. Mr. Gunnell's chef d'oeuvre is a stirring and splendid climax to these efforts. The film is based upon the twenty second verse of the eighth chapter of Genesis, wherein the Lord pledges that He shall never again smite the earth, as He had done in the recent Deluge: For while the earth remaineth, seedtime and harvest, and cold and heal, and summer and ivinter, and day and night. shall not cease. Beginning with this great and noble theme, Mr. Gunnell doubles back in his production to show the creation of this Earth which the Lord has blessed. Here, used interpretively rather than for itself alone, Mr. Gunnell's superb craftsmanship with the camera rises to new heights of power and dignity. His sequences suggesting the formation of the cosmos and the first coming of light to the new planet are among the most stirring and purely creative passages in the history of amateur movies. His use of already existing scenes — a geyser or boiling springs of mud — to suggest the primordial genesis are imaginative editing at its highest plane. Flowers, fruits and the fowls of the air take on new beauty in Mr. Gunnell's moving testament to God's handiwork. As befits such a splendid theme, While the Earth Remaineth is scored with music of great stature. Presented with the picture are passages from Beethoven's Pastoral Symphony; the Symphony in D Minor, by Cesar Franck; Robert Schumann's Third Symphony; Harold in Italy, by Berlioz; the Deems Taylor suite, Through the Looking Glass; Omphale's Spinning Wheel, by Saint-Saens. and the Symphony in D Major, by Haydn." Movie Makers, Dec. 1945, 477, 494.
---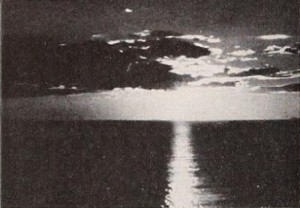 Date produced: 1942
Filmmaker(s):
Description:
"In the Beginning is a title that appears for the second time in these lists, for this film is a new version of a picture by the same name that was produced in 1935 by Fred C. Ells. The first picture was filmed in black and white when Mr. Ells was working in Japan, and the second picture was made in color in this country. In the Beginning tells, with extraordinary beauty, the story of Creation in the Book of Genesis, and it is climaxed by the creation of man and his works. It is a symphonic film of water, earth and of nature, graced by the cinematic skill and artistry familiar to all who have seen Mr. Ells's work. He has the gift of exquisite motion picture composition and distinctive choice of precise subject matter to which, in this picture, is added a unique control of color. Some of the scenes of birds forming moving patterns on the sand are astonishing, both in composition and in color effect. Back lighting, slow motion and the telephoto lens are tools that Mr. Ells uses frequently, but never for their obvious effect. They are but part of the magic by which he takes his audience back to the days of Creation." Movie Makers, Dec. 1942, 506.
---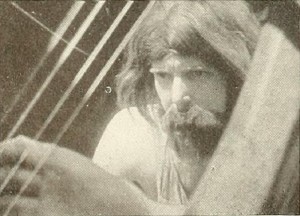 Date produced: 1941
Filmmaker(s):
Description:
"C. Manley DeBevoise continues, in That All the Earth May Know, the development of his special field of the exposition of Bible stories in film. Here is the tale of the tortured Saul, the worried Samuel and the God sent David — musician and warrior. Since the film is made by a Sunday School class, it is prefaced by a statement from the class's teacher that a "success story" of long ago will be presented. The actor who portrays Samuel achieves real dignity and importance: others are sufficiently convincing with very hard assignments. Costumes and sets are contrived excellently, and a Long Island, N. Y., locale does not seem to be out of place in the film. Mr. DeBevoise solved one problem by purely cinematic methods. He showed the combat of the Jews and the Philistines, but the Sunday School class did not run to an army. With six or seven couples in actual hand to hand fighting, these become an apparent host by multiple exposure. Mr. DeBevoise improves each year in direction, cinematography and in the greater sincerity of his actors' work." Movie Makers, Dec. 1941, 566.
---
Total Pages: 2