---
---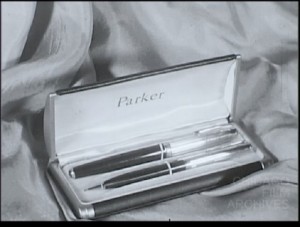 Date produced: 1947
Filmmaker(s):
Description:
"Short documentary about fountain pen repairs and the process of repairs within a fountain pen hospital. The film begins with a client handing over his pen to the receptionist. From there the pen goes to Robert "Doc" Davis, who performs a nine point check-up on the pen. This is followed by exploded views of various pen models, including the Schaeffer Triumph, Parker 51 and the Eversharp Skyline. Last, the film shows how gold lettering is used on both pends and leather goods. Outtake scenes of the pen hospital and its employees follows the film." Chicago Film Archives.
---
Date produced: 1931
Filmmaker(s):
Description:
"The Toilers, a 150 ft. Kodacolor reel made by Arthur G. Greaves, demonstrates the continuity possibilities of Kodacolor, a much neglected aspect of amateur color movies. Men at work — in the harbors, along the seacoast and inland, caring for flocks and harvesting grain — is the motif of the picture, relieved by a few glimpses of men and children at play. The picture is distinguished by beautiful photography of consistent quality and by a smooth succession of moving compositions in color. These qualities, combined with a clear continuity, give the film much more unity than is usual with Kodacolor reels. This is one of the all too few Kodacolor films that may be viewed as a subject possessing an artistic purpose as a whole, rather than as a series of separate scenes and sequences. Its chief color triumph is, perhaps, in the scenes of the harvesting against the background of fields of golden grain." Movie Makers, Dec. 1931, 658.
---
Date produced: 1948
Filmmaker(s):
Description:
"Brickett Bridge, Andover Maine was built in 1871 of native spruce lumber. It served its purpose well until 1948 when it was replaced with steel and concrete." oldfilm.org
---
Date produced: 1946
Filmmaker(s):
Description:
"Item is a film production of Dr. Willinsky's trip to Trinidad with his wife, Sadie. Filmed in the form of a travelogue, Willinsky intersperses footage of landmarks and the local population with captions that provide information about the country and its culture. Included are shots of sites around Port-of-Spain, cathedrals, mosques, a cricket match, a cocao bean farm, and the local population carrying out their daily activities. Sadie is regularly spotted sight-seeing and interacting with locals." Ontario Jewish Archives.
---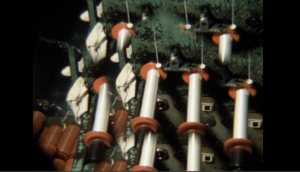 Date produced: 1983
Filmmaker(s):
Description:
Itsasontziko xikotak egiteko prozesuari buruzko filma.

Una película sobre el proceso de hacer las cuerdas/amarras de los barcos.

A film about the process of making the strings/moorings of ships.
---
Date produced: 1965
Filmmaker(s):
Description:
"Film documents autoworkers making cars. It features fast driving shots in downtown Toronto. The cast includes Robert Moutrie and Edna Jarrell as husband and wife and Neil Upshall as the salesman. American Motors (Canada) Limited and McDowell Motors Limited were thanked" Archives of Ontario.
---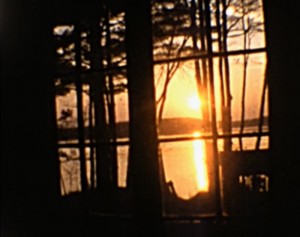 Date produced: 1955
Description:
Film treatment of the poem "When the Frost Is On the Punkin" by James Whitcomb Riley. Intertitles with text from the poem are interspersed among images that match the themes and content of the poem. The scenes include shots of harvest work, fall scenery, turkeys, and pumpkins.
---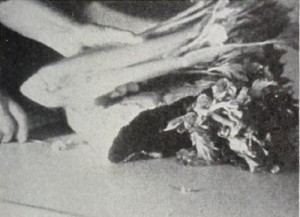 Date produced: 1942
Filmmaker(s):
Description:
"White Hearts, filmed by William R. Hutchinson, whose Blossom Forth the Fruit placed in Ten Best last year, presents further evidence of Mr. Hutchinson's understanding of the treatment necessary in handling progressive developments in nature when it is used for educational subjects. This story of celery raising begins with shots of farmers preparing the rich black soil and concludes with sequences showing the produce, packaged, ready for shipment. One of the difficulties overcome was the achievement of variety of value in the scenes showing the white celery stalks in contrast with extremely dark earth. Human interest is introduced by including intimate shots of the workers. Logical progression, interesting compositional effects and a genuine feeling for texture and tactile values make this a fine study picture." Movie Makers, Dec. 1942, 508.
---
Date produced: 1942
Filmmaker(s):
Description:
"Shows the process of gathering and using wool from the sheep to the mitten. The process includes shearing and spinning." Minnesota Historical Society.
---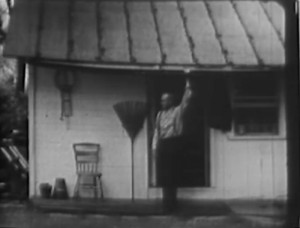 Date produced: 1941
Filmmaker(s):
Description:
"On college student work campers from the Hartwick Seminary and the farmers' cooperative movement in Cooperstown." National Archives.
---
Total Pages: 7