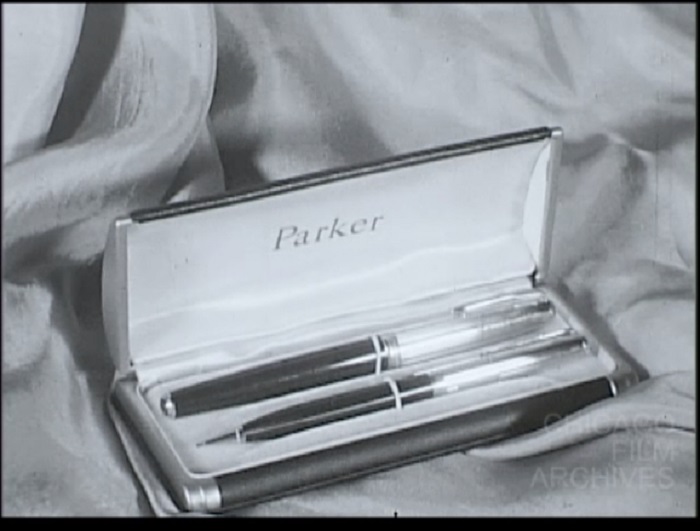 Date produced: 1947
Filmmaker(s):
Country of Production:
United States
Languages:
English
Duration:
00:15:40
Length:
250 ft
Format:
16mm
Colour:
B&W
Sound Notes:
Silent
Awards/Recognition:
Chicago Film Archives list of titled amateur films
Description:
"Short documentary about fountain pen repairs and the process of repairs within a fountain pen hospital. The film begins with a client handing over his pen to the receptionist. From there the pen goes to Robert "Doc" Davis, who performs a nine point check-up on the pen. This is followed by exploded views of various pen models, including the Schaeffer Triumph, Parker 51 and the Eversharp Skyline. Last, the film shows how gold lettering is used on both pends and leather goods. Outtake scenes of the pen hospital and its employees follows the film." Chicago Film Archives.
Resources:
The film is given a three-star review in "Recent Reviews" (Home Movies, March 1947, 182).

The film was also "Movie of the Month" in Home Movies magazine for May of 1947. The film receives a feature with a write-up and still images in Home Movies (May 1947, 284, 314-315).

This film is a part of the Robert and Theresa Davis Collection held by Chicago Film Archives.
Subjects:
Genre:
Form:
Tags:
Repository:
Robert and Theresa Davis Collection, Chicago Film Archives
Video Link:
---