---
---
Date produced: 1936
Filmmaker(s):
Description:
"'Japan and Its People,' Dr. Roy Gerstenkorn's educational class winner, was a pictured visit to the homes and temples of Japan. Ignoring the cities in his search for the story of the Japan that is not known to the average visitor the doctor penetrated the towns and smaller communities. His picture was awarded a high rating on its photography as well as on his treatment of the subject. After the showing of this picture before the Los Angeles Motion Picture Forum last summer the local school authorities requested and received permission from the doctor to make a duplicate of it for school purposes." American Cinematographer, Jan. 1938, 27-28.
---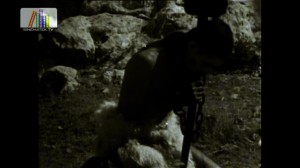 Date produced: 1969
Filmmaker(s):
Description:
"Ruhi Su ve Rahmi Saltuk türküleri eşliğinde yoksulluk ve emek sömürüsünü ve mücadeleyi, direnişi farklı, ilginç bir kurgu ile anlatmış. 13 dakikalık 1969 yılı koşullarını düşünerek izlemek gerekiyor." Sinematek.tv: http://sinematek.tv/kordugum-1969-2/ (15 Oct 2019).
"Accompanied by Ruhi Su and Rahmi Saltuk's folk songs, the film tells the story of poverty, struggle, and resistance in a different way, with an interesting montage. This 13-minute-long film requires audiences to acknowledge the contexts of the year 1969 in viewing." Sinematek.tv: http://sinematek.tv/kordugum-1969-2/ (15 Oct 2019).
---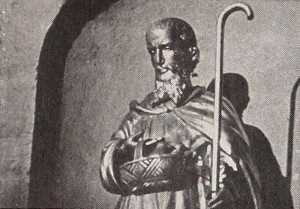 Date produced: 1939
Filmmaker(s):
Description:
"In L'Ile d'Orléans, Radford and Judith Crawley cross a bridge and come back. But they cross a bridge with a difference, because what they see and what they make us see on the other side of that bridge is the inner essence of a withdrawn people, who proudly conserve the memory of things past in the realities of things here. The Maxim Award winner opens a door into a region of Eastern Canada — the Island of Orleans — where old French and old Canadian folkways are lived placidly and with dignity. Actually, the camera crosses a very modern bridge at the film's beginning and returns over it at its end. But, once in L'Ile d'Orléans, in the hands of the two Crawleys, this Twentieth Century box of wheels and gears spins a tale of yesterday, even if it pictures just what its lens sees today. The landscape and the old houses, some of them there for more than two hundred years, set the decor, after which we come to the dwellers in this separate Arcady. They do, with a delightful unconsciousness of being observed, the things that make up their daily lives, and, when invited to take notice of the visitors, they do this with a fine courtesy that is the very refinement of hospitality. Mr. and Mrs. Crawley devote a liberal part of their footage to a careful study of home cheese making, in which camera positions and a large number of close shots turn what might have been a dull and factual record into something of cinematographic distinction. The highlight of the Crawleys' film is a leisurely and sympathetic watching of what is the highlight of life in l'Ile d'Orléans — the country Sunday. We see different churches, all of a general type, but each with its essential neighborhood individuality. Finally, one of these is singled out for an extensive camera visit. Bells ring and the country priest is shown with his gravity and solemn courtesy. The countryside comes to life with its church bound inhabitants who wind over the simple roads slowly yet purposefully and with the assurance of those who know that the land is theirs as it was their fathers'. With such pictures of everyday life, scored with appropriate music for double turntable showing, Mr. and Mrs. Crawley have etched an epoch, in a record which can stand on its own feet with good genre description in any art form. With not a single concession to sentimentality — as should be the case in honest work — but with a sure feeling for that which reaches out for the finer emotions, they have shown us what they found across the bridge. Here is personal filming at its best." Movie Makers, Dec. 1939, 608-609.
---
Date produced: 1939
Filmmaker(s):
Description:
"documentario con" -"interessante visione del lavoro nelle cave di marmo di Apuania"

documentary offering" -"interesting view of work in the marble quarries of Apuania."
---
Date produced: 1942
---
Date produced: 1938
Filmmaker(s):
Description:
documentario/documentary
---
Date produced: 1949
Filmmaker(s):
Description:
"Film about the Woodley's at their place in the country." Library and Archives Canada.
---
Date produced: 1955
Filmmaker(s):
Description:
"Shows children at a sugar bush in Ontario in springtime." Library and Archives Canada.
---
Date produced: 1933
Filmmaker(s):
Description:
"To make clear the entire course of sanitary milk production, from pasture to home table, the State of Illinois Department of Public Health, in Springfield, Ill., is using a two reel, 16mm. film entitled Milk, Its Production and Pasteurization. Produced by Dr. A. C. Baxter, ACL, assistant director of public health, the film presents in interesting and informative sequences the modern technique of dairy farming and the relation of the department to it." Movie Makers, June 1934, 262.
---
Date produced: 1937
Filmmaker(s):
---
Total Pages: 7