---
Date produced: 1970
Filmmaker(s):
Description:
"Color film celebrating Turner's love for classic automobiles. Turner discovers an old road named Callao and becomes interested in exploring the dirt road with his classic Dodge. Film shares the history of the pony express in Utah." Church History Library.
---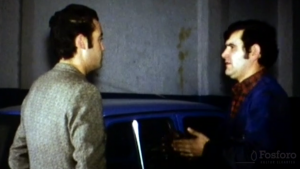 Date produced:
Filmmaker(s):
Description:
En Noche Buena, un hombre lleva su automóvil a un mecánico para que sea arreglando mientras el camina por una ciudad. Mientras el mecánico trabaja en el vehículo, recibe una llamada telefónica que lo distrae, y después da el coche al hombre, diciéndole que está arreglado. Mientras el hombre está ya en el camino, el mecánico recuerda haberse distraído y no haber apretado los tornillos de la rótula del automóvil, lo cual pone en peligro la vida del conductor. El mecánico intenta contactarlo desesperadamente a través de la policía de caminos mientras imagina que si muere, él será considerado culpable. El conductor eventualmente pierde el control del vehículo y queda varado en un camino solitario, desde donde contacta al mecánico quien agradece a Dios que nada terrible haya pasado. El filme termina con imágenes de luces navideñas en la ciudad y un letrero que muestra la rótula.

On Christmas Eve, a man takes his car to a mechanic to get it fixed while he walks around a city. When the mechanic is fixing the car, he gets distracted by a phone call, then he gives the car to the man and tells him it is fixed. While the man is already on the road, the mechanic remembers getting distracted and not tightening the screws of the car's ball joint, which endangers the passenger's life, so he tries to contact him desperately through the road police and imagining him claiming that his death was his fault. Eventually the man loses control of his car and gets stranded in a lonely road, he contacts the mechanic who thanks God that nothing terrible happened. The film ends with images of Christmas lights in the city and a sign showing the ball joint.
---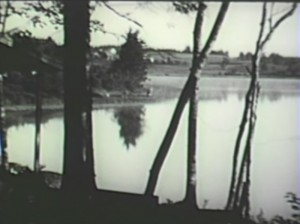 Date produced: 1932
Filmmaker(s):
Description:
"Film documenting a gathering of guides from all over Canada meeting at [Lake William], N.S. Shown are the many events and competitions in which the guides partake including canoe portage, fly casting, canoe tilting, log burling and canoe racing." Nova Scotia Archives.
---
Date produced: 1970
Filmmaker(s):
Description:
"EL TERCER SUSPIRO. Separa de un grupo de paseantes en la Alameda a un joven que al aceptar la invitación a subir a un auto que le hacen tres desconocidos (identificados con el movimiento revolucionario de 1910, mediante un montaje de fotografías de la época), durante el paseo por el Periférico se ve acometido por una serie de evocaciones imaginarias. Primero se le ve huir del coche saltando a un paso de peatones, y ser acosado a través de casas derruidas. Al regresar al tiempo presente uno de los hombres le pone la mano en un revólver. Después se ve en un lugar desierto, penosamente sostenido en pie por un aparato ortopédico, mientras una marea creciente lo empieza a cubrir. En ese punto desciende del coche en marcha y se coloca en el centro de la carretera, amenazando con el arma a algo que se aproxima; pero antes de que se produzca el disparo evoca un encuentro amoroso. Esta acción se repite varias veces antes de disolverse en las imágenes de un lago que ahora lo ha cubierto todo"(Garmendia en Vázquez Mantecón, 2012).

"THE THIRD SIGH. Separates a young man from a group of pedestrians in the Alameda, when he accepts an invitation by three unknown men to get into a car (the men were identified with the revolutionary movement of 1910 through a photographic montage of the time), during the ride through Periférico, he is undertaken by a series of imaginary evocations. First he is seen running away from the car, jumping to a crosswalk, and being harassed through demolished houses. When coming back to the present, one of the men puts his hand on a revolver gun. Afterwards, he is seen in a desert place, shamefully sustained by an orthopedic device, while a rising tide starts to cover him. At this point he descends from the moving car and goes to the center of the highway, menacing with his gun something that is approaching; but before the shot is produced, a loving encounter is evoked. This image is repeated several times before dissolving into images of a lake that has now covered everything" (Garmendia in Vázquez Mantecón, 2012).
---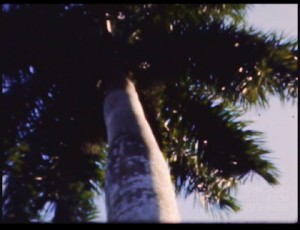 Date produced: 1946
Filmmaker(s):
Description:
"A short travelogue film of Havana, Cuba shot for the Metro Movie Club, a Chicago amateur film club." Chicago Film Archives.
---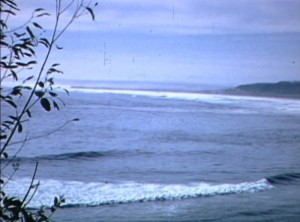 Date produced: 1957
Filmmaker(s):
Description:
Travelogue that visits tourist destinations across several countries in South America.
---
Date produced: 1969
Filmmaker(s):
Description:
"An entertaining documentary of the narrow-­gauge train ride from Durango to Silverton, Colorado. Spectacular aerial views add to the impact." Oldfilm.org
---
Date produced: 1960
Description:
"Edited film by Floyd Henry Wells, a retired salesman and a member of the Wally Byam Caravan Club of Airstream trailers, chronicles travel with a Wally Byam club down the Baja Peninsula. Film documents scenic landscapes, road signs and natural wonders along the Baja Pen and scenes of cities, town, churches and markets in Mexico. Film also captures local peoples including Mexican bands and dancers and a bakery with an outdoor stone oven. Some identified locations include Ensenada, Rancho Santa Ynez, El Presidente (motor lodges), Santa Rosalia, Tropic of Cancer, La Paz, Alamos, El Caracol and the Hotel los Portales. Film is narrated by his wife, Ruth Wells, who identifies many of the locations and events depicted with some historic comments or trivia. Wells also comments on various issues of importance to travelling by an Airstream trailer such as water sources and etiquette," Human Studies Film Archives, Smithsonian Museum.
---
Date produced: 1960
Filmmaker(s):
Description:
"Stan Midgley returns again, this time presenting the "Yellowstone Tetons and Glacier Park." In the wonderful northwest corner of Wyoming you can see spectacular mountains, beautiful lakes, canyons, waterfalls, wild animals and more natural wonders than a tourist can see in a month. There are superb pictures of most of the world's greatest geysers and the changes made by the great 1959 earthquake with before and after pictures. There is Earthquake Lake and its notorious landslide. The Cooke City Red Lodge Highway over the Beartooth Mountains —Ghost Towns and modern towns of Western Montana —Glacier Park, beautiful from the highway, incomparable from the wilderness trail. The ending comes in the golden glory of autumn." Central Union Reaper, Sept. 27, 1966, 3.
---
Date produced: 1966
Filmmaker(s):
Description:
Stan Midgley travels by bicycle through Utah in this "chucklelogue."
---
Total Pages: 4