---
---
Date produced: 1936
Filmmaker(s):
Description:
"Activity at Croydon Airport in 1936, with focus on Imperial Airways' international flights. Original film was 33 minutes in length. This is possibly the only surviving representative of the very first Ten Best competition organised by 'Amateur Cine World' magazine." (EAFA Database)
---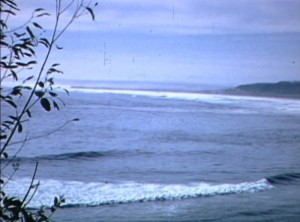 Date produced: 1957
Filmmaker(s):
Description:
Travelogue that visits tourist destinations across several countries in South America.
---
Date produced: 1932
Filmmaker(s):
Description:
"Documentary on the Auxiliary Air Force 600 (Bomber) Squadron in training at RAF Tangmere." (EAFA Database)
---
Date produced: 1959
Filmmaker(s):
Description:
"On bicycle and afoot, Stan Midgley, humorist and photographer, explored some of the more inaccessible points of the Canadian Rockies. The result of his adventures is 'Awheel and Afoot in the Canadian Rockies'." Battle Creek Enquirer, Oct. 16, 1959, 26.
---
Date produced: 1960
Description:
"Edited film by Floyd Henry Wells, a retired salesman and a member of the Wally Byam Caravan Club of Airstream trailers, chronicles travel with a Wally Byam club down the Baja Peninsula. Film documents scenic landscapes, road signs and natural wonders along the Baja Pen and scenes of cities, town, churches and markets in Mexico. Film also captures local peoples including Mexican bands and dancers and a bakery with an outdoor stone oven. Some identified locations include Ensenada, Rancho Santa Ynez, El Presidente (motor lodges), Santa Rosalia, Tropic of Cancer, La Paz, Alamos, El Caracol and the Hotel los Portales. Film is narrated by his wife, Ruth Wells, who identifies many of the locations and events depicted with some historic comments or trivia. Wells also comments on various issues of importance to travelling by an Airstream trailer such as water sources and etiquette," Human Studies Film Archives, Smithsonian Museum.
---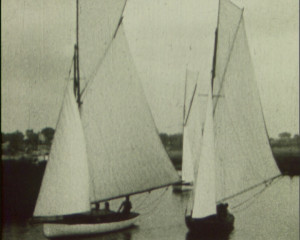 Date produced: 1933
---
Date produced: 1966
Filmmaker(s):
Description:
Beep Beep is a quickie little cutie that deals with the concern of a proud Cadillac owner when, at 120 miles an hour, a little Nash Rambler begins to go around him. If you recall the popular song by the same name, you know the outcome" PSA Journal, Sept. 1966, 35.
---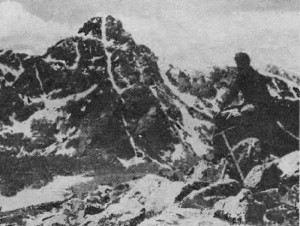 Date produced: 1958
Filmmaker(s):
Description:
"In a color chucklelogue Midgley will show spectacular pictures of Colorado today and give a nostalgic look into Colorado's colorful past. . . . The film features Denver, Pikes Peak, the Garden of the Gods, the Royal Gorge, Estes Park, ascent of Longs Peak, Trail Ridge Road, skiing at Aspen, and pictures of ghost towns and horseless carriages. Some of these pictures, filmed in excellent color years ago during the last days of the Narrow Gaugers, could never be replaced." The Clock Tower, Oct. 17, 1969, 1.
---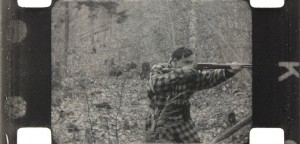 Date produced: 1926
Filmmaker(s):
Thomas Archibald (Archie) Stewart
Description:
"Structured around a hunting trip to Maine made by Archie Stewart and Howard Kendall. The two men travel to Perry, Maine, from New York state by train, then drive a car to a lake where they transfer their luggage to a motor boat on Grand Lake Stream and ride through heavy fog on rough water to West Grand Lake. They then carry a canoe to Lower Sysladobsis Lake, load the canoe with their rifles and supplies, and paddle off. After reaching their camp along the lake's shore, they check their rifles and eat before hunting." oldfilm.org
---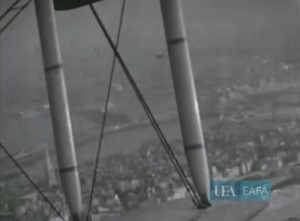 Date produced: 1932
Filmmaker(s):
Description:
"Film record of a journey to Egypt and a four day holiday in Cairo. The film begins at Croydon Airport, recording the activities of the ground crew and the arrival and departure of two Imperial Airways planes, the Heracles and the Hengist. The film records a stopover in Crete on the journey to Cairo where the plane is moored close to a yacht. The final section of the film records street scenes in Cairo and an excursion to the Great Pyramid and Sphinx, returning to the city by Marg and Old Heliopolis." East Anglian Film Archive.

"Ruth Stuart's Travel picture 'Egypt and Back With Imperial Airways,' was not only a fine example of consistent photography, but also showed a keen knowledge of editing and cutting that let the pictue breeze along in an entertaining fashion." American Cinematographer, Dec. 1933, 321.
---
Total Pages: 6