---
---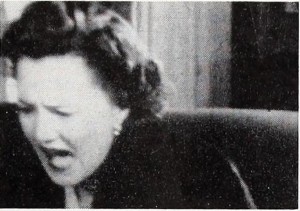 Date produced: 1951
Description:
"What happens when a pair of jewel thieves masquerading as house painters get into a lady's apartment to elude the police is entertainingly told in this club production by the 8mm. group of the Seattle Amateur Movie Club. John F. Herman, the director, keeps the action moving, while the players discharge their roles for the most part with good humor. J. W. Crock and George Hayden contribute ably as the cameramen. Although the cutting, as with so many amateur dramas, is not as swiftly paced as one might wish, Apartment C is an engaging example of cooperative filming." Movie Makers, Dec. 1951, 411.
---
Date produced: 1967
Filmmaker(s):
Description:
"The Daggy Shoe Caper takes less time to view than it does to read this review. The film lasts only 45 seconds, but in that time we learn an important lesson in life. You see there is this daggy shog and he puys a biece of meat. But when he sees his weflection in the rawter he gets selfish and mabs for the greet the other daggy shog has and - you've heard that one before, but the moral of the story is a new one! Great humor" PSA Journal, Aug. 1967, 37.
---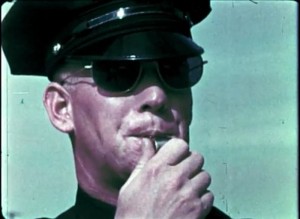 Date produced: 1967
Filmmaker(s):
Description:
"Describes locking devices and other means by which citizens can protect their homes. Emphasizes protection and prevention, and shows consequences of failure to provide security for homes." via WorldCat.
---
Date produced: 1929
Description:
"Drama produced by the Stockport Amateur Cine Players Club. Millionaire jewel collector James Welholme buys the famous Emperor's Sapphire at auction. On hearing of this, a rival collector resolves to steal it from him, and sends one of his employees off to do it. The robbery is initially successful, but complications occur and Welholme's daughter is kidnapped by the thieves. The plot is foiled by a family friend, who has been following them. He gets the diamond back and the girl" (NWFA online).
---
Date produced: 1949
Filmmaker(s):
Description:
"This is a film about a hobo who steals a pie from a windowsill." Library and Archives Canada.
---
Date produced: 1950
Filmmaker(s):
Description:
"British cine amateur Donald S. James aided by Maureen Cottle has produced a tightly-knit comedy depicting three methods of capturing a burglar. In each episode, the same burglar enters the same home, but in each case, different methods are taken by the householders to effect his capture. The low key lighting is very effective and good editing has resulted in very professional results on the screen. Narration and sound effects on the recorded track round out the superior treatment of this better than average amateur effort." American Cinematographer, May. 1951, 192.
---
Date produced: 1932
Filmmaker(s):
---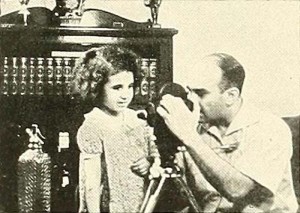 Date produced: 1937
Filmmaker(s):
Description:
"Already well in the forefront of contemporary photoplay producers, Charles J. Carbonaro has taken a marked step onward in his current comedy, Little Sherlock. Simply planned yet smoothly integrated, this new production tells a delightful tale of the precocious daughter of a photographer, who was always "helping" father. How, during a surprise robbery of their home, she records the crux of the event with Daddy's amateur movie camera provides a denouement which is both satisfying and successful. In Little Sherlock, Mr. Carbonaro has more than maintained the suave lighting and impeccable technical standards for which his work is known; he now wins new honors with a display of genuine talent for light comedy direction. To both of these credits must be added praise for his own acting of the busy cameraman and for the portrayal of the eager apprentice by his own daughter, Alice." Movie Makers, Dec. 1937, 603.
---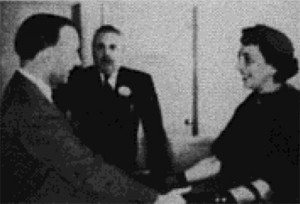 Date produced: 1958
Filmmaker(s):
Description:
"The Toronto Movie club has cast several of its members in a comedy involving the boss, his daughter, and two bond sales-men. The usual conflicts-the daughter's choice finds some difficulty with her father. And there are two gunmen looking for easy money. A different touch of the old story, well paced, with a fine cast who move about with comic realism" PSA Journal, Nov. 1958, 46.
---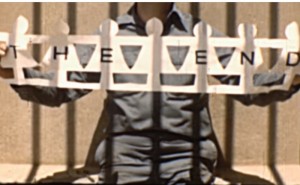 Date produced: 1951
Description:
Comedy about a psychiatric hospital patient who attempts an escape. Two inept hospital employees fail to retrieve the patient, allowing him to encounter a child whose scooter offers a chance at a faster getaway.
---
Total Pages: 2