---
---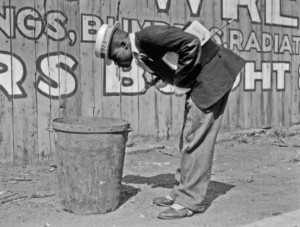 Date produced: 1933
Filmmaker(s):
Description:
"Mr. Motorboat's Last Stand, written and produced by John A. Flory, who was assisted in photography by Theodore Huff, ACL, carries the subtitle, A Comedy of the Depression. It has, however, nothing in common with the typical motion picture comedy but is, instead, one of the very few films made each year that represent an intelligent attempt at experimentation with the motion picture medium. It is a story of Mr. Motorboat, an unemployed negro, who lives as elegantly as circumstances will permit in an automobile dump and who sells carefully washed and polished apples on a street corner. The picture turns into fantasy as Mr. Motorboat appears to ride to work in the morning in one of the cars of the dump that stands motionless without its wheels. Then the fantasy becomes more complete when he makes a bit of money and uses it as bait with which to fish in Wall Street. This he does literally and actually and with marvelous results until the crash of 1929. Simultaneously with the explosion of the prosperity bubble, Mr. Motorboat's competitor smashes his apple stand and the picture ends in a magnificent chase sequence, Mr. Motorboat after the competitor. This picture is photographed superbly well, and the editing is as smooth as that of the professional studio product. It is filled with remarkable directorial touches and cinematic symbolism and, although it suffers to some extent from the haphazard admixture of fantasy and realism, it is decidedly the best experimental film of the year." Movie Makers, Dec. 1933, 522.
---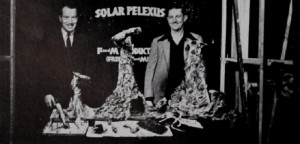 Date produced: 1936
Filmmaker(s):
Description:
"Mel Weslander and Harry French of San Francisco, with 'Solar Pelexus,' were winners of Agfa's contribution of six rolls of film. As the misspelling of the title indicates, the subject was a farce portraying the journey of two men to another planet in a rocket." American Cinematographer, Jan. 1938, 28.
---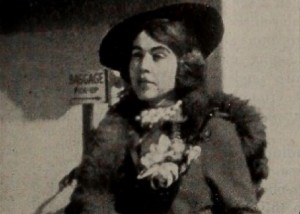 Date produced: 1953
Description:
"A high-pressure advertising agency, rivalry within the firm, a switch of entries in a beauty contest and the effects thereof — these are the story ingredients out of which the Los Angeles 8mm. Club has fashioned an outstanding club film. Competent in all phases of movie production, from the smart opening titles to the corny romantics at the end, A Switch in Time is a hilarious cine satire of the foibles of big-time advertising. Seldom does a film of this type demonstrate so capably — in story, photography, direction, acting, editing and sound — the combined abilities of a group of enthusiastic movie makers." Movie Makers, Dec. 1953, 319-320.
---
Date produced: 1996
Filmmaker(s):
Description:
Experimental film showing Sid Laverents performing as a drunken stand-up comedian. The film includes a laugh track and footage inserts of comedy club audiences.
---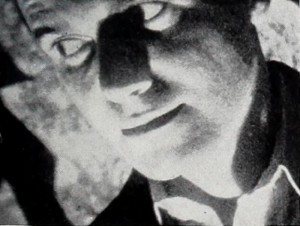 Date produced: 1945
Filmmaker(s):
Description:
"Lon Wadman has done in This'll Kill You! what few movie makers who have tried it have achieved. He has filmed a farce that does not wander into other interpretive channels. His mockery of detective stories is accomplished with real humor, and the acting of the players is in like vein. The lighting is in proper melodramatic mood, but it leans toward underexposure. The film is presented with two phonograph records which were aptly chosen to supplement the theme. Mr. Wadman has kept his film brief, which is as it should be with this type of story." Movie Makers, Dec. 1945, 496-497.
---
Total Pages: 2