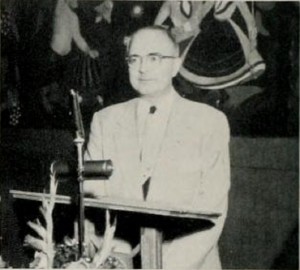 John A. Flory
Club Affiliation
Gender:
Male
Awards/Recognition:
ACL Ten Best 1933
American Cinematographer Amateur Movie Makers Contest, 1933 - Honorable Mention
ACL Ten Best 1941 - Honorable Mention General Class
ACL Ten Best 1946 - Honorable Mention Special Class
Films:
---
Profession:
Filmmaker
Biographical Notes:
"Mr. Flory was a pioneer in the use of motion pictures for nontheatrical applications for business, education, government and medicine. For 21 years, he served as the adviser on nontheatrical films at the Eastman Kodak Company headquarters in Rochester. He was also president of Flory Films Inc. of Manhattan, a producer and distributor of public relations, advertising and training films."
Bibliographic Resources:
"John Flory" (Obituary). The New York Times, Oct. 16, 1987.