---
---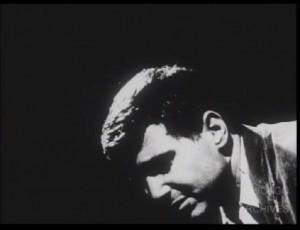 Date produced: 1966
Filmmaker(s):
Description:
"Traces the romantic relationship between a young man and woman (played by Klugman and Judy Harris) who meet in a downtown coffee shop; their nonstop dialogue fluctuates between playful psycho-babble and sincere attempts to relay their innermost feelings." Chicago Film Archives.
---
Date produced: 1933
Filmmaker(s):
Description:
"Amateur filmmaker Isaac Higginbotham's take of summer love" Center for Home Movies
---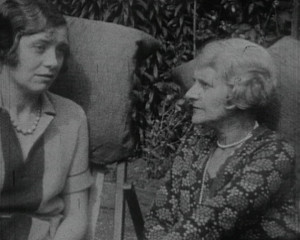 Date produced: 1931
Filmmaker(s):
Description:
"Amateur filmmaker, cinema historian and railway engineer H.A.V. Bulleid creates a brooding atmosphere in this tale of young love turned sour. When Jack and Daphne seal their love on Lovers' Lane, they promise to meet there every month to commemorate their marriage. Despite starting out as the happiest couple in the world, Jack soon becomes distant and when he is increasingly called away on business, Daphne suspects he may be getting tired of her. And when Jack begins seeing someone else, he asks Daphne for a divorce, with tragic consequences" (EAFA Database).
---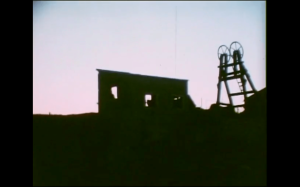 Date produced: 1971
Filmmaker(s):
Description:
Película argumental que cuenta la historia de la viuda de un minero, basada en un hecho real. Una mujer, evoca su pasado junto a su marido que se ve obligado a trabajar en la mina para sobrevivir.

Fiction film that tells the story of a miner's widow, based on true facts. a woman, evoques her past with her husband who was forced to work in a mine in order to survive.
---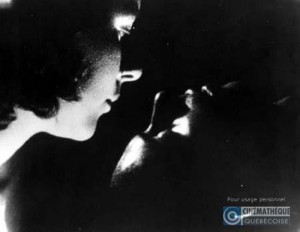 Date produced: 1949
Filmmaker(s):
Description:
"Distinctive for its superb blend of old and new visual techniques coupled with an unusual sound track, the film was unanimously selected as the winning entry [in the amateur category at the Canadian Film Awards in 1950]" (Topalovich, 10).
---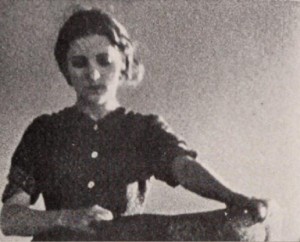 Date produced: 1933
Filmmaker(s):
Description:
"In New Horizon, Cinematographer Clardy presented the life of a farm girl at a moment of crisis. One reel, almost without titles, tells the story of her efforts to marry the man she loves in spite of her father's opposition which keeps her chained to the farm." American Cinematographer, Feb. 1935, 78.

"Clardy was the winner last year of the gold medal for scenario and photography. Last year Clardy's picture was based on a western theme, while this year his scenario, although set in its greater part in the outdoors had several indoor shots. However, most to be admired was the way in which he handled his production both from composition and directorial standpoint. There were only three people in his cast with the girl assuming the major role. His sense of dramatic values, and especially his fine feeling for the proper tempo brought forth unstinted praise from the judges." American Cinematographer, Dec. 1934, 365
---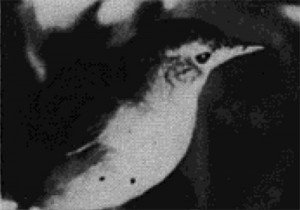 Date produced: 1958
Filmmaker(s):
Description:
"Tullio Pellegrini has filmed a delightful little story in which boy meets girl and together they watch the nesting, hatching and feeding of the baby nightingales. There are the tender moments of meeting and getting acquainted; the disappointment when one cannot keep the appointed date; and the return of two hearts to their earlier meeting place to the welcome and song of the newly grown nightingales" PSA Journal, Nov. 1958, 46.
---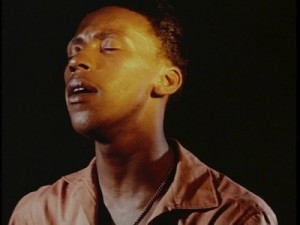 Date produced: 1965
Filmmaker(s):
Description:
"Nightsong is a dramatic story of a colored night club singer, Willie Wright, trying to make the big time and, most of all "to get people to like me." One evening while singing, his eyes rest on the face of a beautiful young white girl and his infatuation with her becomes unmistakable as the story unfolds. The film is 99% visual with a sound track that places great emphasis on the various moods of the young singer" PSA Journal, Sept. 1965, 50.
---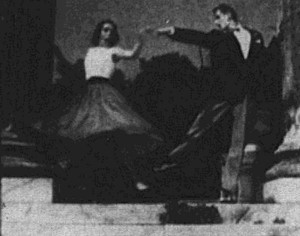 Date produced: 1954
Filmmaker(s):
Description:
"Once Upon a Rose is romantic fantasy of a high and handsome order. In it a young gallant on a walking tour comes upon a lovely pleasance leading, at its far end, to a columned Grecian portico and the statue of a goddess. Starting to dance upon the wide stone steps, he soon hears footballs echoing behind him. The goddess has come to life and, in a series of gay modern dances, she and the boy make tender and romantic love. Then, like the princess in the fairy tale, she is again transfigured into stone—and the young man is left with only a rose to mark her memory. Now...except for brief opening and closing sequences, all of this action takes place in the single setting of the Grecian porch. To be sure, the choreography by Jimmy Inman (who also plays the young gallant) is lively and kinetic. And Mary Jo Bishop is graceful as the girl. But the film's real rhythmic flow is due in its major part to the imagination and skill of the producer, William H. Eddy. It is from his fluid camera that there blossoms this rose-scented romance which never was" PSA Journal, Jan. 1955, 49.
---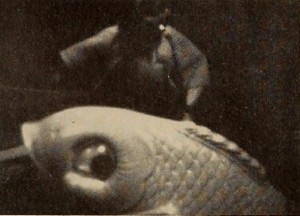 Date produced: 1949
Filmmaker(s):
Description:
"Neither the lead title nor the unpretentious opening scenes — as a small boy is seen building a crude toy boat — prepares the spectator for the pure enchantment of One Summer Day. For, almost unrealized even as it happens, the film melts with incredible smoothness from live action into animation and make-believe. The toy boat becomes a pirate galleon of old, a flower a maiden in distress and a twig her gallant suitor, as there unfolds a tale of romantic derring-do. Under cover of darkness, the pirates plot to kidnap the lady, whose protector, a humble fisherman, is away at his nets. He returns, only to be bested in the ensuing sword play, yet, undaunted, he still gives chase. With the help of a friendly whale, he overtakes the pirates, frees his lady and, as the galleon goes down in flames, the lovers return to shore, to live happily ever after. Then, as quietly as it all began, we are back at the edge of the sunlit pond. The boy lifts his boat from the water and turns homeward. And yet, through the true magic of the movies, we have entered for a brief moment childhood's enchanted world. Highly imaginative camera handling, technical skill and a keen sense of cinematic values make this an outstanding example of personal filming. The musical accompaniment and sound effects (including the cling-clang-cling of clashing swords) complement the picture perfectly. Glen Turner has added a new dimension to amateur filming with this simple story so superbly told in its brief 350 feet of 8mm. film." Movie Makers, Dec. 1949, 452-453.
---
Total Pages: 5