---
---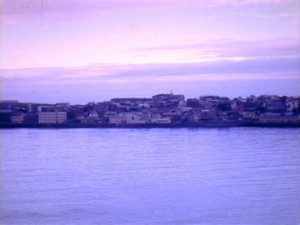 Date produced: 1962
Filmmaker(s):
Description:
"Sailing around Alaska." UC San Diego Library.
---
Date produced: 1934
Filmmaker(s):
Description:
"A cruise on the liner 'Atlantis'; from Tilbury to the Norwegian fjords." (EAFA Database)
---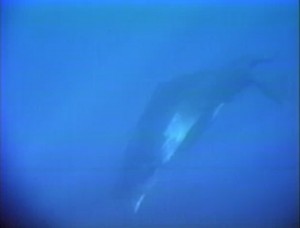 Date produced: 1991
Filmmaker(s):
Description:
"The story of a three-day whale watching trip in July 1991 from Gloucester, Massachusetts, USA, 100 miles out into the Atlantic Ocean to Georges Bank, to find and film sperm whales and six other species of cetaceans (whales, dolphins, and porpoises), including the never-before-filmed North Atlantic Beaked Whale. Filmed and narrated by Dr. Robbins Barstow of Wethersfield, Connecticut, USA." Archive.org
---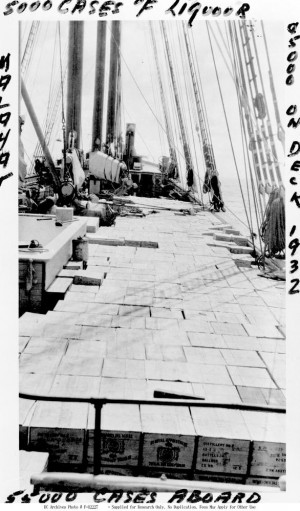 Date produced: 1933
Filmmaker(s):
Description:
"Depicts a rum-running expedition from Victoria to "Rum Row" off the California coast with the mother ship M.V. Malahat. The tender M.V. Hickey is shown transferring cases of liquor to American vessels and avoiding US Navy cutters. At San Martin Island, Mexico, the Hickey puts in for repairs." (BC Archives)

NOTE: The original reversal film was lost in the 1990s after being sent out for video transfer in Vancouver. Only the BC Archives analog video transfer is extant.
---
Date produced: 1950
Filmmaker(s):
Description:
"Sea Theme: M. R. Weinstein, J. C. Couffer and Conrad Hall have collaborated in the production of a thematic and quite pictorial account of a young couple with a sailboat at sea. The variety of moods are enhanced by the carefully chosen musical score, which has been combined with the film. The picture begins by showing the youth and girl loafing in the sun on the ship's deck. A breeze springs up and they go into action setting sails and the wheel for a cruise in the bay. The camera follows the craft, both in long shot and intimate medium on-deck shots as it churns through the water, runs into a calm, then again bends to the breeze and returns to port at dusk. Consistency of photographic quality is a highlight and the sound recording is quite professional. The picture was filmed with a Bolex H-16 camera and a variety of four lenses." American Cinematographer, May 1951, 190.
---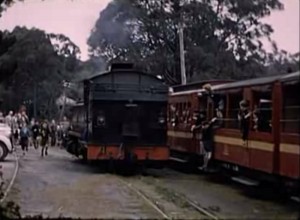 Date produced: 1958
Filmmaker(s):
Description:
"Amateur travelogue of an extensive trip to Australia photographed and produced by "The Traveling Sebrings," Lewis B. Sebring, Jr. and Alice P. Sebring. Lewis B. Sebring, Jr. was a journalist and war correspondent for the New York Herald-Tribune, who reported on combat in the Southwest Pacific Area theater during World War II. The trip documented in this film, which they referred to also as "An Odyssey to Australia" covers the entire continent of Australia, from Sydney, Melbourne, Adelaide, Port Augusta and Kalgoorlie, Perth, and Brisbane, and everything in between, usually documented via passenger train. In each city, the film expertly documents landscape, architecture, and people, as well as rural areas and animals." Wisconsin Historical Society.
---
Date produced: 1960
Filmmaker(s):
Description:
"Edited film by Floyd Henry Wells, a retired salesman and a member of the Wally Byam Caravan Club of Airstream trailers, chronicling travels through Tahiti, Fiji and Samoa including scenic views, dance and martial arts displays, cruise ship Mariposa, shipboard activities, underwater photography, collecting sponge or coral, lagoon, market, harbor scenes, outriggers and urban scenes," Human Studies Film Archives, Smithsonian Museum.
---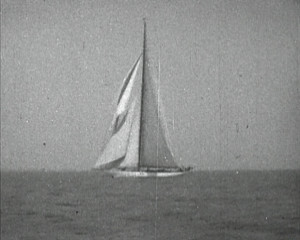 Date produced: 1931
Filmmaker(s):
Description:
"One of a series of films recording the travels of the schooner Elver, her owner V.B. Harrison, crew and guests. Scenes are shot from the Elver including adjustment of sails, sea, waves, buoys, coastline and passing boats, sometimes close enough to see crew in detail." (EAFA Database)
---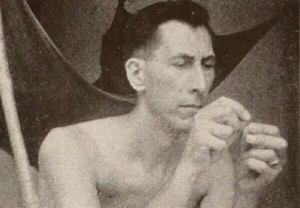 Date produced: 1946
Filmmaker(s):
Description:
"It is generally accepted by the less moronic elements that Hollywood's version of life in the army not only missed the point but overlooked it completely. Reginald McMahon, a hardy private first class during the war, has compensated greatly for Hollywood's sins in his Sweating It Out, a clever film recording the period between V-J day and his return from overseas. Mr. McMahon was with the 24th Combat Mapping Squadron, stationed at Gushkara, India. He was in a position to show what a hot, boring climate does to military stiffness and the blithe American temperament; and he has done so. Barracks life becomes very real in his hands, with its essential lack of glamour, its endless small detail and its everlasting poker games. The negative aspects of army life at an outpost — K.P. and guard duty — come in for their proper share of bitter comment. Mr. McMahon is to be thanked for recording the trivia that make up army life in a way that makes one almost nostalgic for them." Movie Makers, Dec. 1946, 488-489.
---
Date produced: 1932
Filmmaker(s):
---
Total Pages: 4