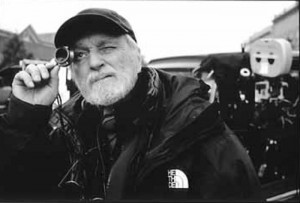 Conrad Hall
Gender:
Male
Awards/Recognition:
American Cinematographer Amateur Movie Makers Contest, 1951 - Top Ten Award Winner
Films:
---
Profession:
Cinematographer
Biographical Notes:
"Born in Tahiti, the son of writer James Norman Hall, author of 'Mutiny on the Bounty,' Conrad Hall studied filmmaking at USC. He and two classmates formed a production company and sold a project to a local television station. Hall's company branched out into making industrial films and TV commercials. They were hired to shoot location footage for several feature films, including's Disney's The Living Desert (1953). In the early 1960s, Hall was hired as a camera assistant on several features and worked his way up to camera operator. He received his first cinematographer credit in 1965. Hall won acclaim for his rich and complex compositions, especially for In Cold Blood (1967) and won an Academy Award for Butch Cassidy and the Sundance Kid (1969). He won two more Oscars, for American Beauty (1999), in 2000, and Road to Perdition (2002)." IMDb.
Bibliographic Resources:
Conrad Hall profile on IMDb. See also, Hall's profile at Internet Encyclopedia of Cinematographers.