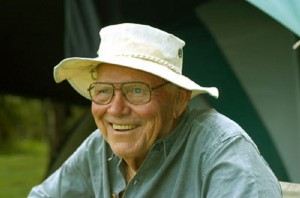 Jack Couffer
Gender:
Male
Awards/Recognition:
American Cinematographer Amateur Movie Makers Contest, 1951 - Top Ten Award Winner
Films:
---
Profession:
Cinematographer
Biographical Notes:
Excerpt from Couffer's biography on IMDb:
After the war he worked for a few years as a commercial fisherman and paid crewman on yachts. In December 1947 he married Joan Burger. Shortly thereafter, while living aboard their schooner, he enrolled at the University of Southern California to major in zoology. However, he attended a lecture in the new Department of Cinema Studies and fell to the exciting teaching gift of department head Slavko Vorkapich. Jack collaborated with two fellow students, Conrad Hall and Marvin R. Weinstein, in a class project that won the first (now annual) ASC student film award and sold to TV. Flush with this success, the partners formed a production company, Canyon Films, and became entrepreneurs while still university students. At USC Jack became friends with practicing filmmaker/instructors Irving Lerner, Andrew Marton, Laslo Benedek and Stirling Silliphant. Lerner employed the partners of Canyon Films as the production team on a feature shot in South Carolina called Edge of Fury (1958).
Bibliographic Resources:
Jack Couffer profile on IMDb. See also, an interview with Couffer: "ASC Close-Up - Jack Couffer" via the American Society of Cinematographers, online (Jan. 2011).