---
---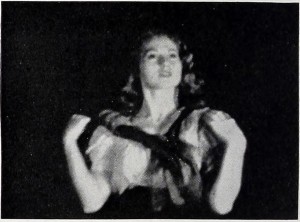 Date produced: 1945
Filmmaker(s):
Description:
"In The Alpine Vixen, a dramatic story based on folklore legend, Anchor 0. Jensen has raised 8mm. color filming to a level that movie makers in any width would do well to emulate. Particularly in the double exposed sequence of the Titian haired girl in a cave of crystals does he prove his skill with the camera. Mr. Jensen also achieves unusually pleasant outdoor lighting, both in close shots and more distant scenes. The film is accompanied by a narrative, to clarify the pictured story, interspersed with a folk tune played on an accordion, all of which is recorded on a sixteen inch disc. One might have hoped for more somber music to match the menacing mood of the early part of the film, but the accordion tune is in keeping with the climactic scenes of the festive villagers. Infelicities of modern accouterments which would have marred the spirit of the legendary tale have been judiciously avoided." Movie Makers, Dec. 1945, 494.
---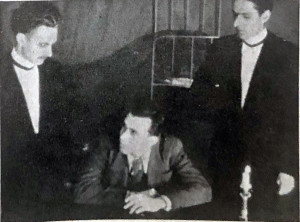 Date produced: 1935
Filmmaker(s):
Description:
From the eponymous novella by Edgar Allan Poe
"II cuore rivelatore, realizzato da Alberto Mondadori, collaboratore Mario Monicelli, sce­nografia di Alberto Lattuada, operatore Cesare Civita; da un racconto di Edgar Allan Poe. ln­terpreti Giuseppe Pedrini, Giuliano Carta. Abbia­mo accennato tempo fa ad un film sperimentale americano sullo stesso soggetto, dovuto a R. P. Cobb. Interessante appare iI confronto con que­sto di Mondadori; in definitiva quello appare più surrealista, questo e invece più incisivo e reale preoccupandosi piuttosto Mondadori di creare l'atmosfera allucinata con uso non eccessivo di puri espedienti tecnici; ne consegue una maggior chiarezza nel racconto cinematografico, che pro­cede abbastanza sostenuto anche per la buona interpretazione. Il regista non ha rinunciato tut­tavia a quegli espedienti tecnici, come sovrim­pressioni, ma ne ha usato in modo conveniente, senza esagerazioni . E' infine da tener presente l'intendimento di tentare nel campo della pro­duzione italiana a passo ridotto, un genere diver­so da i consueti."

"II cuore rivelatore (The Tell-Tale Heart), directed by Alberto Mondadori, with the collaboration of Mario Monicelli, set design by Alberto Lattuada, cameraman Cesare Civita, based on a story by Edgar Allan Poe. Some time ago, we mentioned to an American experimental film on the same subject by R. P. Cobb. Comparing it with this of Mondadori proves interesting; ultimately, that one appears more surrealist, while this one is instead more incisive and real since Mondadori concerns himself with creating the hallucinated atmosphere through a not excessive use of pure technical expedients; a greater clarity in the cinematographic story follows, which moves forward in a sustained enough fashion also for the good acting. The director has not abandoned himself to those technical expedients, such as superimpositions, but he has used them in a suitable way, without exaggerations. It is important, finally, to keep in mind the intention to try in the field of small-guage Italian production, a different genre from the usual."

—Il Ventuno 28 (Review of the G.U.F. of Venice), May 1935
---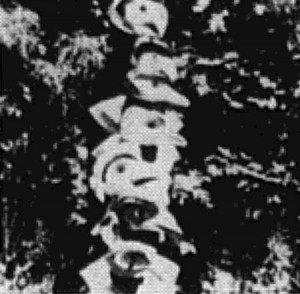 Date produced: 1963
Filmmaker(s):
Description:
"Raven and his creation of the world and its inhabitants is an old Indian legend. This version is skillfully portrayed in pantomime, costume and setting. The grace and skill of the actors, an excellent narration and music score, combined with imaginative use of the camera, make this an engrossing experience for the audience. One of the Ten Best, this film was awarded the Northern California Council of Amateur Movie Clubs' Trophy for the best scenario film and will be included in the package" PSA Journal, Oct. 1963, 40.
---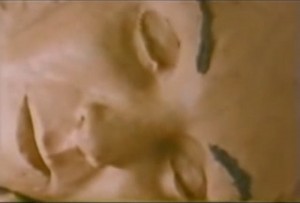 Date produced: 1970
Filmmaker(s):
Description:
"An exceptional portrayal of the world's creation, from a barren landscape to the emergence of the Woman and the Serpent, ending with Society as we know it. The film is technically unsurpassed in plasticine animation." Canadian Filmmakers Distribution Centre.
---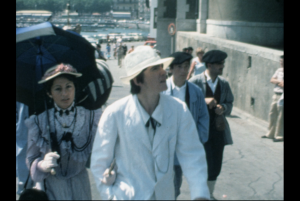 Date produced:
Filmmaker(s):
Description:
Euskal Ezkontzien erreportaia.

El filme retrata una boda vasca.

The film depicts a Basque wedding.
---
Date produced: 1928
Filmmaker(s):
Description:
"Drama based on H. G. Wells' story 'The Red Room' recounting how a guest mentions he has heard one of the house's rooms is haunted and that the last person to sleep in there was found dead with no explanation. The guest asks to spends a night in the haunted room seeing it as a challenge. He is provided with a large number of candles but will they be enough. When he is visited by a ghostly apparition determined to blow his candles out he tries to escape." (EAFA Database)
---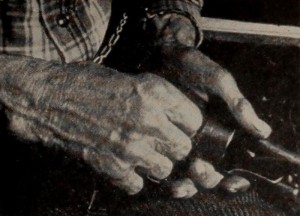 Date produced: 1952
Filmmaker(s):
Description:
"A western, in color, about a drifter looking for work and then falling in love with his employer's granddaughter." Church History Library.
---
Date produced: 1932
Filmmaker(s):
Description:
"Hansel and Gretel, an amateur photoplay version of the fairy tale being produced by Edward J. Hayes, A.C.L., Orange, N.J." Movie Makers, May 1932, 224.
---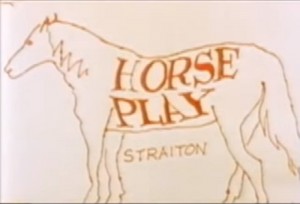 Date produced: 1972
Filmmaker(s):
Description:
"A half-horse, half-man pursues a young woman who turns herself into the same figure. Using a spare animation style, Straiton deals with a mythological subject that reveals his personal sense of humour. A beautiful film, set to original music, that is stunning in its simplicity." Canadian Filmmakers Distribution Centre.
---
Date produced: 1936
Filmmaker(s):
Description:
documentario/documentary
---
Total Pages: 2