---
---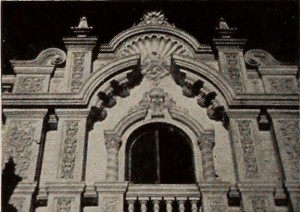 Date produced: 1946
Filmmaker(s):
Description:
"Item is a film production of Dr. and Mrs. Willinsky's trip to Lima, Peru to attend the 5th International Assembly of the International College of Surgeons. Footage of assembly delegates, landmarks and the local population are interspersed with captions added by Dr. Willinsky. Included are scenes of assembly delegates near Lima's Workman's Hospital, Sadie visiting the home of the assembly's chairman and entering the palace of Peru's president for a luncheon, sights along the streets of San Martin, cathedrals, shots taken from a moving train, and images of the Ricmac River from a nearby road." Ontario Jewish Archives.
---
Date produced: 1933
Filmmaker(s):
Description:
"Pipe Dreams, by Joseph Dephoure, ACL, and Edward Atkins, ACL, is ranked among the year's ten best because of its considerable triumphs over dramatic and technical difficulties. Through the imagination of its producers, a small cast, simple settings and moderate footage have been used to tell a big story, rich in pictorial effect. Dreaming that he has murdered his unfaithful wife, a young man sees in prospect the swift and fearful course of his life to the waiting gallows. The murder, the trial, the death cell and the hanging are represented in large part only by the imaginative and striking use of shadows of the real scenes. Occasional straight shots are heightened in effect by unusual angles and dramatic lighting. Sensitively planned, smartly executed and deftly cut, Pipe Dreams makes its simple story exciting and forceful." Movie Makers, Dec. 1933, 500.
---
Date produced: 1933
Filmmaker(s):
Description:
"This picture was made with indoor lighting and showed a very consistent photography." American Cinematographer, Dec. 1934, 377.
---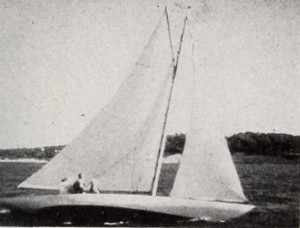 Date produced: 1944
Filmmaker(s):
Description:
"In Reflections, Henry E. Hird has followed the intelligent practice of revising footage shot when film was more plentiful, with the result that he has created a new and interesting synthesis by editing. On a winter evening, a man reflects on the joys and adventures of a past summer. Of an athletic disposition, he has swum, sailed and hunted. Interested in wild life, he has observed and filmed birds. From time to time, he adjusts a radio, to find music that expresses the moods of his reverie. Finally, he turns off the radio, the musical accompaniment ceases and the film ends in silence. With excellent cinematography and with a nice editorial sense, Mr. Hird has gathered interesting events into an entertaining whole." Movie Makers, Dec. 1944, 496.
---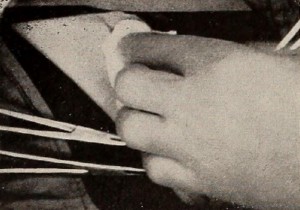 Date produced: 1946
Filmmaker(s):
Description:
"Extreme clarity and freedom from the shadows frequently encountered in medical films mark the technical details of the surgery shown in Dr. Vincent Vermooten's Repair of an Indirect Inguinal Hernia. Dr. Vermooten was, from the beginning, acutely conscious of the problems involved in bringing the proper light sources to bear upon a complex operation in which every bit of motion possesses great significance. To make certain of a steady and complete lighting scheme, he constructed a special platform above the operating table. Floodlights, closely bunched about the platform, left no possibility of inadequately lighted areas. The result is a record of an operation, masterfully pointed up by lighting, which should prove invaluable for instructional purposes." Movie Makers, Dec. 1946, 488.
---
Date produced: 1933
Filmmaker(s):
Description:
"In view of the increasing use of substandard motion pictures for practical purposes by scientific and professional men and women, it is to be expected that among the ten best would appear a surgical film. Philip A. O'Connor, of Rochester, N. Y., filmed A Reparative Operation for a Congenital Defect, which was performed by Dr. William L. Wolfson, of Brooklyn, N. Y., and this film is included by Movie Makers in this annual listing because of two chief reasons. This very delicate operation required a large degree of manipulation by the surgeon, without the use of instruments, which adds to the danger of the operator's obscuring the field of vision and, consequently, to the difficulty of securing a clear motion picture record of his work. In spite of this handicap, the admirable cooperative effort between surgeon and photographer enabled Mr. O'Connor to present an exceptionally visible study of Dr. Wolfson's technique. In the second place, the film gave a complete record of the entire operation, from start to finish, including the preliminary anesthesia. Whatever hazards may have existed photographically were so easily hurdled by Mr. O'Connor that the person viewing the film is almost unconscious of the fact that it is a film. Needless to say, the technical photographic details of exposure, focus and lighting were of the highest order." Movie Makers, Dec. 1933, 500.
---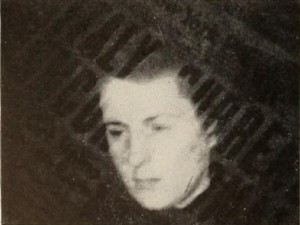 Date produced: 1945
Filmmaker(s):
Description:
"Return from Fire, as defined by its producer, Dr. W. Lynwood Heaver, is the "biography of a mental breakdown." In its opening we meet a boy and girl idyllically in love. But the clouds of war fall across their summer sunshine, the young man is called up and, in a short time, is announced as missing in combat. It is then that the fires of apprehension, misery and terror sear into the girl's mind. How modern psychiatry serves, at last, to recall her from this self inflicted limbo is the climactic denouement of Dr. Heaver's drama. The conception of Return from Fire is imaginative and exciting. The acting and its correlative direction are excellent throughout. A provocative musical score contributes markedly to the maintenance of dramatic tension. Dr. Heaver's camera work, rising occasionally to heights of cinematic imagination, is sound, satisfying and suggestive of still greater things to come. Put down his name as one to watch!" Movie Makers, Dec. 1945, 494.
---
Date produced: 1959
Description:
"The Valley 8mm Club of North Hollywood has turned toward drama for its newest scenario production. A touching story of a sick mother in rather meager circumstances and in need to medical care. The youthful daughter and the druggist carry out the leading roles with effective realism. There is a remarkable accomplishment of lip sync as needed in a few places through the use of strobe-tape. The dramatic ending completely detaches us from the mother's illness" PSA Journal, Nov. 1959, 47.
---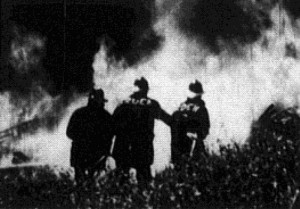 Date produced: 1961
Description:
"Civil defense is the theme and purpose of this bit of realism-disaster, fire, dead, and injured. How the emergencies are met through planning and co-ordination of the fire department, police, medical corps, volunteers, and ham radio operators. The film is descriptive of the hundred and one things that must be coordinated to meet a disaster. A good civil defense picture" PSA Journal, Oct. 1961, 49.
---
Date produced: 1939
Filmmaker(s):
Description:
"Documentary: Illustrates plight of leprosy victims before and after the opening of the Bibanga Leper Camp by missionaries." National Archives.
---
Total Pages: 8