---
---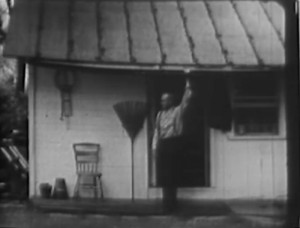 Date produced: 1941
Filmmaker(s):
Description:
"On college student work campers from the Hartwick Seminary and the farmers' cooperative movement in Cooperstown." National Archives.
---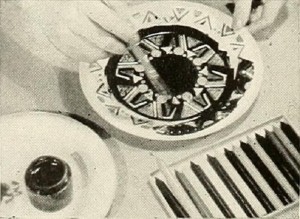 Date produced: 1940
Filmmaker(s):
Description:
"To the fascinating subject of finger painting, Willard Pictures has added its flawless color photography, and the result is Young America Paints. Finger painting is a subject highly suited to movies, in so far as the actual painting is concerned; but, when it comes to showing the results on such an extensive scale as was necessary in this film, a good deal of cinematic ingenuity is needed. Clear, direct presentation marks the entire picture, and the excellent narrative is powerful although unobtrusive. Fresh and interesting angles, together with unconventional lighting methods, serve to give the picture a pace and verve that the subject requires. This movie accomplishes its purpose in a most satisfactory manner, for nobody could see the film without feeling a strong urge to start finger painting for himself. That in itself is the greatest tribute that can be paid to a persuasive type of motion picture." Movie Makers, Dec. 1940, 601.
---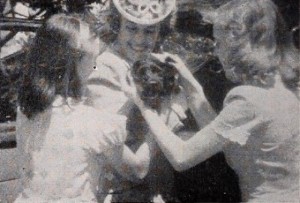 Date produced: 1948
Filmmaker(s):
Description:
"Young Fella is a teaching film; it is also a family film. Again Walter Bergmann presents his charming household and shows the devotion of its members for pets. This time it is a young cocker spaniel that is the star. Subtitles on the proper care of dogs point up the scenes which demonstrate the advice given, as to feeding, bathing, playing and proper use of a run. Young Fella is an appealing pup and a willing actor, but the Bergmann cats steal some of the scenes in typical fashion." Movie Makers, Dec. 1948, 496.
---
Date produced: 1944
Filmmaker(s):
Description:
"A lesson on FDR's Four Freedoms." ("More about an Amateur Cinema League of Nations.")
---
Total Pages: 14