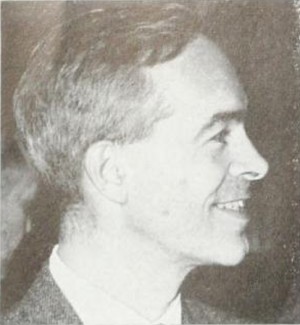 T. W. Willard
Club Affiliation
Gender:
Male
Awards/Recognition:
ACL Ten Best 1934 - Honorable Mention
ACL Ten Best 1936 - Special Class
ACL Ten Best 1942 - Special Class
Films:
---
Profession:
Filmmaker
Biographical Notes:
Also listed as Thomas W. Willard and Tom Willard.

"Thomas W. Willard, a cinematographer who was among the first to put 16-millimeter film to commercial use, died on Oct. 13 [1996] at his home in Dobbs Ferry, N.Y. He was 89. Mr. Willard was born in Brooklyn and graduated from Princeton University in 1929. He borrowed the money to buy his first 16-millimeter movie equipment at a time when professionals would not consider it seriously. He started Willard Pictures, which he ran from 1932 into the 1960's. Beginning with some modest promotional films for private schools in the Northeast, he branched out into commercial, industrial and educational film making, which took him across the country and to Europe and South America. During World War II, his company produced some 300 Navy training films. Mr. Willard began to work with color film in its infancy in the 1930's. Later, he shot institutional good-will films for the United Fruit Company in Central America."

T. W. Willard Motion Picture Company was known for its "tradition of fine school films" (Movie Makers, Dec. 1937, 630).
Bibliographic Resources:
"Thomas Willard, 89, Cinematographer." The New York Times, October 20, 1996.

An extensive biography of Willard is provided in Movie Makers (July 1943, 278).