---
---
Date produced: 1955
Filmmaker(s):
Description:
"A Margaret Conneely amateur film starring St. Tarcissus' Cub Scout Pack 3969 in a circus production. Children dress as both circus animals and performers." Chicago Film Archives
---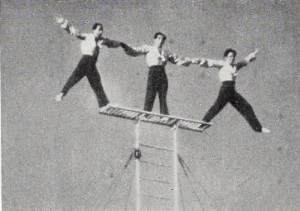 Date produced: 1950
Filmmaker(s):
Description:
"Tackling the circus in broad daylight is a brave undertaking for the most advanced amateur. The lack of dramatic lighting and exciting colors found at night exhibitions or in darkened auditoriums puts the burden of making an interesting film squarely on the filmer. George Merz, in his Circus Time, has overcome these obstacles ably and with imagination. Highly competent camera work and excellent editing mark every foot of Circus Time. When the action threatens to lag, Mr. Merz knowingly inserts audience reaction shots of high human interest. A colorful musical score adds an extra fillip of excitement to moments that might otherwise become static." Movie Makers, Dec. 1950, 464.
---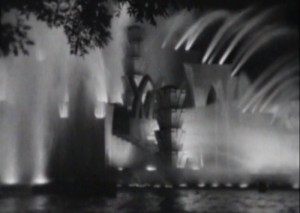 Date produced: 1931
Filmmaker(s):
Description:
Luci di Parigi: da mattina a sera ed a notte = Lights of Paris: from morning to evening and at night.
---
Date produced: 1935
Filmmaker(s):
Description:
News Flashes captures "events around Vancouver, ca. 1934-1935: 1. The German warship 'Karlsruhe' ties up in Vancouver. 2. Champion high diver Ray Wood dives from Burrard Bridge. 3. Japanese training ship (the tall ship 'Zaisei Maru') visits Vancouver. 4. A circus visits Vancouver. 5. Jubilee exhibition and parade, Vancouver, 1935" British Columbia Archives.
---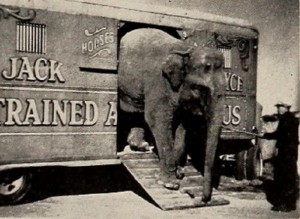 Date produced: 1945
Filmmaker(s):
Description:
"What happens behind the scenes is always of interest to curious people — and most of us are curious. Remembering the delighted boys who sometimes get odd jobs in the backyard of the circus, Guy Nelli elected to let us see what they have seen, in Outside the Big Top. Not once are we shown the performance for which the whole effort is made, since Mr. Nelli very properly stays outside with his camera. Beginning with interesting and well filmed scenes of the circus in its early morning arrival, Mr. Nelli shows us how the Big Top is set up and carries us along until the show has ended. Odds are that he is a persuasive talker as well as a fine movie maker, because he got some of the best portrait and "candid" scenes of the performers that one will meet in many a day." Movie Makers, Dec. 1945, 496.
---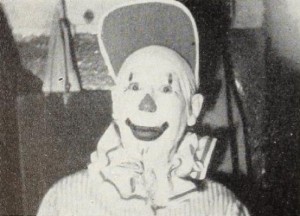 Date produced: 1950
Filmmaker(s):
Description:
"A carefully detailed study of the biggest show on earth, Ringling Bros. and Barnum & Bailey Circus bears lively evidence to Oscar H. Horovitz's intense interest and attentive recording over a ten year period. The glamour and the tinsel, the thrills and the panoply, the sawdust and the sweat, all have been caught by his camera and painstakingly mounted. Backstage glimpses show something of what it takes to produce the massive extravaganza. The clowns in their dressing rooms reveal a little of the secret of their art. But in the eager faces of young spectators and the breathless attention of their elders can be read the circus's enduring mystery and perennial allure. The filmer's technical capabilities are manifestly demonstrated. Despite the obvious exposure handicaps, individual shots of admirable artistry turn up often enough to enliven any audience. With all these factors in its favor, however this massively impressive movie may leave some viewers wishing for a little less detail, a little more simplicity, and a still more stringent use of the editing scissors." Movie Makers, Dec. 1950, 465-466.

"This picture, in its original 1600 foot length, was selected by Movie Makers as one of the Ten Best in its 1950 competition. Oscar Horovitz has completely re-edited it, compressing it to 800 feet for what, we are sure, is a greatly improved picture. Certainly it is one of the best film documents of a circus ever seen by American Cinematographer's reviewers in many years, and we are sure that Cecil B. DeMille, who currently is producing a picture on circus life, would agree on the merits of its photography. Horovitz's camera—a Bell & Howell 70-DE camera—has caught the atmosphere of Circus Day with colorful scenes, both inside and outside the tents, beginning with the Sideshows and continuing inside the big top where he recorded all the big spectacles from a variety of angles. It is evident that making the picture required Horovitz to visit the circus on several different occasions, for it shows careful study and preplanning and a wise choice of positions for setting up his camera. The interiors, made under the big top with its attendant inferior lighting for photography, are commendable and offer a fine example of what can be done with Kodachrome film in the hands of a skilled cine photographer." American Cinematographer, May 1951, 190.
---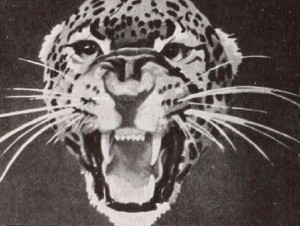 Date produced: 1943
Filmmaker(s):
Description:
"Competence plus completeness distinguish Ringling Brothers and Barnum & Bailey Circus. Oscar H. Horovitz started his film with sequences of the circus's winter quarters in Florida and followed it as it entrained for Northern performances. Unloading the circus comes next, and, after informal views of the crews at work setting up tents and the performers preparing for work, there is a complete picture of the show in the big top. The quality of the lighting, although limited by the amount of illumination provided by the circus, is still astonishingly good. Even better is the sequencing of the scenes of the performances, for Mr. Horovitz succeeds in altering his camera positions almost as freely as if the circus were staged especially for him." Movie Makers, Dec. 1943, 478.
---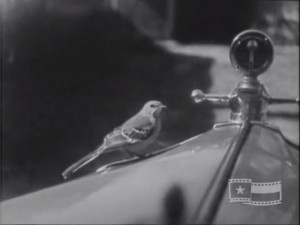 Date produced: 1911
Filmmaker(s):
Description:
"This film includes material originally shot by the Tilley brothers in the 1910s and 1920s. W.H. Tilley later edited, compiled, and transferred these clips to 16mm, adding caption from his perspective forty years later. Scenes of note include a Krit Motor Car demonstration (1910s), a circus parade on Congress Avenue (facing the Capital, 1912) in Austin. While the brothers worked commercially in filmmaking, these clips exhibit their practice as amateur filmmakers that captured footage of personal experiences" Texas Archive of the Moving Image.
---
Date produced: 1934
Filmmaker(s):
---
Date produced: 1931
Filmmaker(s):
Description:
"Opens with footage of a man, two women and a girl in a garden. Some footage shot through a gap in a wall and some closer up. They are seen playing with a dog. The film continues with footage of the Tower Circus elephants being bathed in the sea at Blackpool. A crowd watches as the elephant's keeper controls them whilst riding one. Members of the crowd pet the elephants before they are seen leaving the beach. This is followed by footage from Stanley Park in Blackpool. Two girls are seen walking through the park and relaxing by a bowling green. The film ends with footage of Stanley Park lake, thick with boats, shot from a moving boat." (NWFA Online Database)
---