---
---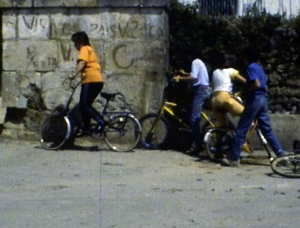 Date produced: 1983
Filmmaker(s):
Description:
Documental corto sobre el pueblo de Villa de Corres. El filme comienza con varios paisajes de los alrededores y planos de montañas y el río. A continuación se muestra el pueblo, aparecen casas, el río, calles y algunas partes características como el Castillo, el hospital, la iglesia de San Esteban, el bebedero, la fuente , la plaza, etc. También aparecen algunas personas mayores y niños por las calles. Se comenta que es un pueblo con una población de 30 habitantes pero que es uno de los pueblos más longevos de la provincia de Álava.

Short documentary about a town called Villa de Corres. The film begins with several landscapes of the surroundings and shots of the mountains and the river. Then the film shows the town, houses, the river, streets, and some landmarks like the Castle, the hospital, the San Esteban church, the drink fountain, the fountain, the square, etc. Some older persons and children are also seen. It is said that the town only has a population of 30 persons, but that it is one of the longest-living towns in the Alava province.
---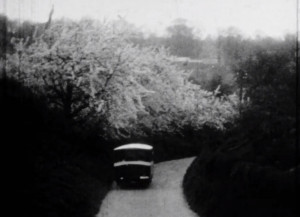 Date produced: 1938
Filmmaker(s):
Description:
"With an eye for the timeless and pictureque, Alec Paull of Colchester filmed these 1930s scenes on his travels by bike around Essex and the Suffolk border. The few cars, bikes and buses appear amongst snow-covered homes and gardens, and leafy country lanes where lambs and ponies graze amongst the spring blossom." (bfi.org.uk)
---
Date produced: 1934
Filmmaker(s):
Description:
"When you go to England this summer, and are looking for attractive color material, take a tip from Alan Moorhouse, ACL, of Toronto, as exemplified in his charming reel, A Village by the Sea. Running 400 feet of delightful Kodachrome, it tells a simple genre story of village life in Cornwall, down at the southwest tip of England. Here, streets and structures date from centuries back and the country folk still wrest their simple living from fish trawling in the cold, gray Channel waters. Mr. Moorhouse has caught a deal of this physical and spiritual color in his one reel film." Movie Makers, July 1936, 278.

"A. Scott Moorhouse of Toronto, Ontario, entered a combination black and white and Kodachrome subject in 'Village by the Sea.' This picture went very far in the finals and is highly deserving of the honorable mention it receives." American Cinematographer, Feb. 1936, 73.
---
Date produced: 1932
Filmmaker(s):
Description:
A travelogue film from a trip to Austria.
---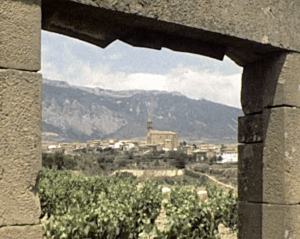 Date produced:
Filmmaker(s):
Description:
Una película que invita a hacer un viaje por la Rioja Alavesa, en especial por el pueblo de El Villar. Un recorrido que muestra los edificios, los paisajes naturales y su gente.

A film that invites to make a trip through the Rioja Alavesa region, specially through the El Villar town. A journey that depicts buildings, natural landscapes and the people of the region.
---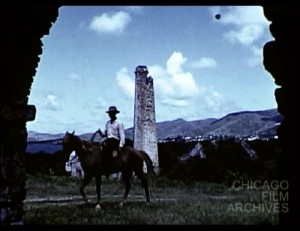 Date produced:
Filmmaker(s):
Description:
Travelogue exploring the history, sights, and people of the Virgin Islands.
---
Date produced: 1964
Filmmaker(s):
Description:
"The Visible Woman is an attractive little package about a woman who tries to construct a visible woman. Doesn't sound like much of a theme, does it? But with a parallel in counterpoint between herself and her son, the injection of a cat that at times steals the show, and a real twist at the end, this well lighted and well photographed little gem is one you'll remember for quite a spell. Probably its finest feature is its editing - great" PSA Journal, Sept. 1964, 51.
---
Date produced: 1932
Filmmaker(s):
Description:
"Pottery and fashion design, etching and metalwork, sculpting and woodcarving, painting and still life drawing - aspiring young artists and designers in Manchester improve their skills while pursuing their career dreams in this fascinating and beautifully filmed record from the inter-war years, shot by their fellow School of Art student George Higginson." (BFI Player)
---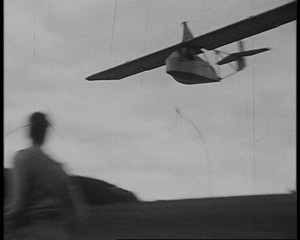 Date produced: 1939
Filmmaker(s):
Description:
"Films recording sightseeing excursions made by delegates from the Society of Chemical Industry (SCI) while attending the ACHEMA exhibition in Cologne in 1934, and street scenes in and around the Rőmerberg in Frankfurt in the mid/ late-1930s. (EAFA Database)
---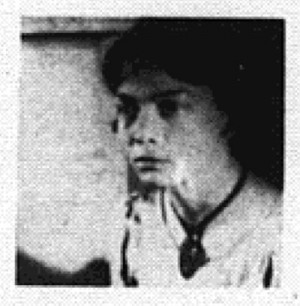 Date produced: 1963
Filmmaker(s):
Description:
"It is a late fall day, blustery and bleak, just before the first snow. The visit by the Angel of Death is heralded by the blowing leaves and the lonesome cry of the starlings. Dramatic camera work and original music scoring create the suspense and drama of this story in a setting of an old New England state in the early 1900s. This highly imaginative film by John Riley was awarded the MPD Student film Award" PSA Journal, Oct. 1963, 41.
---
Total Pages: 292