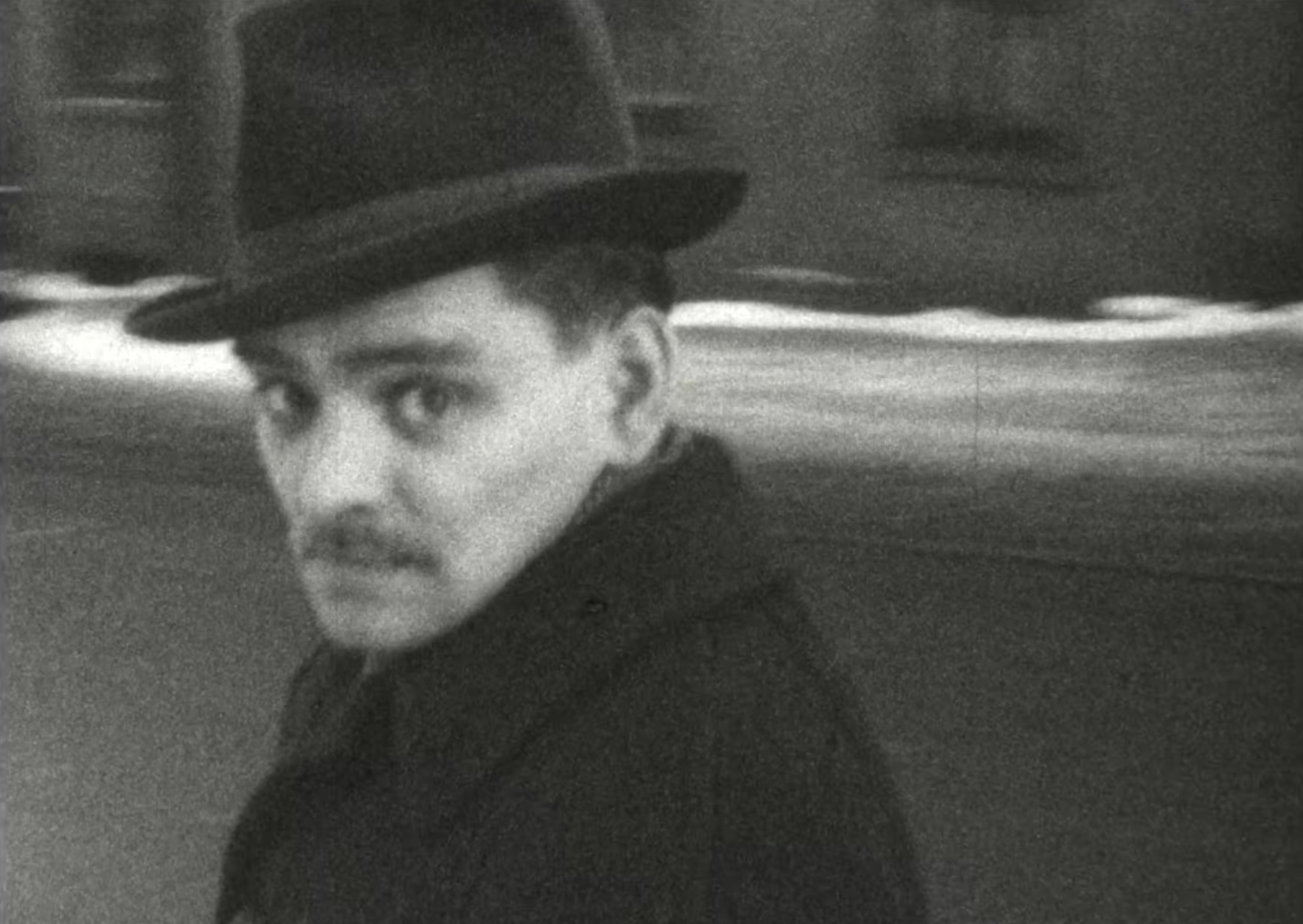 Date produced: 1938
Filmmaker(s):
Country of Production:
Canada
Duration:
00:14:29
Format:
16mm
Colour:
B&W
Sound Notes:
Silent
Awards/Recognition:
«Laisse la fenêtre ouverte, incursions dans l'imaginaire d'Omer Parent»
Description:
C'est à l'automne 1937, au retour de l'exposition universelle de Paris, qu'Omer Parent entreprend la réalisation de l'œuvre expérimentale La vie d'Émile Lazo. En réaction directe à la « loi du cadenas » émise par le gouvernement Duplessis, le titre de ce court-métrage réfère au tout premier film visé par cette nouvelle motion censurogène, imposée aux médias : The life of Emile Zola de William Dieterle (1937).
S'il s'agit là du premier film expérimental achevé par Parent, l'œuvre est également issue d'une collaboration amicale au sein de professeurs de l'École des beaux-arts de Québec qui se prêtent au jeu de l'acteur : la sculptrice Sylvia d'Aoust (1902-2004), la dessinatrice Arline Généreux (1897-1987), la graveuse Simone Hudon (1905-1984), le couple Madeleine Des Rosiers (1904-1994) et son mari Jean Paul Lemieux (1904-1990), tous les deux peintres. À cette petite bande — qui fréquente l'éphémère atelier du « Nordet » où le tournage a lieu —, s'ajoute Robert Lapalme (1908-1997), caricaturiste et illustrateur de talent au style immédiatement reconnaissable, seule figure à ne pas occuper alors un poste de professeur. Sorte d'électron libre, Lapalme, en plus de rédiger le scénario du film en écho à sa propre existence, y incarne le rôle d'Émile Lazo. Terminé au printemps 1938, ce film « amateur » porte sur la condition de l'artiste « moderne » vis-à-vis de l'académisme dont il cherche à se libérer.
Peu après sa création, La vie d'Émile Lazo a été projetée à quelques reprises lors de présentations publiques et particulières dont une visait, en 1941, à célébrer l'installation d'Alfred Pellan — meilleur ami de Parent — dans son nouvel atelier. Depuis cette époque, ce film, dont il n'existe que deux copies sur pellicule, est demeuré pour ainsi dire inédit, connu seulement par quelques amateurs et spécialistes. Zoom-out est fier de présenter cette satire, rare et burlesque.
In the autumn of 1937, upon his return from the Paris Universal Exhibition, Omer Parent undertakes the creation of the experimental work "The Life of Emile Lazo". In direct reaction to the "Padlock Law" issued by the Duplessis government, the title of this short movie refers to the very first film targeted by this new censorship motion imposed on the media: William Dieterle's "The Life of Emile Zola" (1937). Completed in the spring of 1938, this "amateur" movie deals with the condition of the "modern" artist in relation to academicism from which he seeks to free himself.
While this is Parent's first experimental work, it is also the result of a friendly collaboration among professors at the École des beaux-arts de Québec who lend themselves to the role of actors: sculptor Sylvia d'Aoust (1902-2004), draughtswoman Arline Généreux (1897-1987), engraver Simone Hudon (1905-1984), the couple Madeleine Des Rosiers (1904-1994) and her husband Jean Paul Lemieux (1904-1990), both painters. A little appart in this small group of artists and professors — who frequents the ephemeral "Nordet" studio where filming takes place— Robert Lapalme (1908-1997), a talented caricaturist and illustrator with a immediately recognizable style, is added. Lapalme, in addition to writing the film's screenplay in echo with his own existence, also plays the role of Émile Lazo.
Shortly after its creation, "The Life of Émile Lazo" was screened a few times during public and private presentations, one of which aimed, in 1941, to celebrate the installation of Alfred Pellan—Parent's best friend—in his new studio. Since then, this rare and burlesque satire, of which only two copies on film exist, has remained virtually unpublished, known only to a few enthusiasts and specialists until fall of 2022 where it was realeased online.
Resources:
Part of online exhibition of Parent's films presented by Zoom Out.
Subjects:
Genre:
Form:
Tags:
Repository:
BAnQ
Video Link:
---